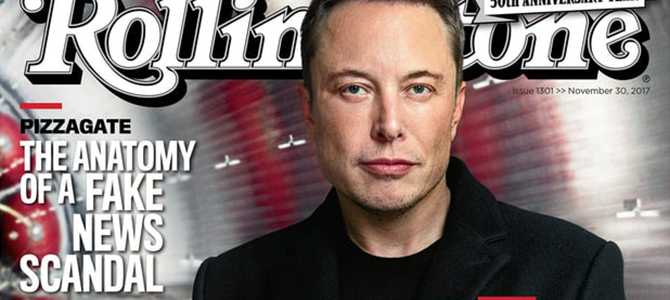 Rolling Stone's recent profile of Elon Musk revealed Mr. Musk's plans to shape the world. But much more than this it revealed how the world has shaped Mr. Musk. The panegyric to this man of genius without limit is more the portrait of the con artist as a stung man.
What Truly Drives Musk?
Perhaps I reveal my own jealous pettiness. Who would not wish to be Mr. Musk?
He has been an innovator on the internet and raced to the lead in electric cars, solar panels, spacecraft, self-driving technology, tunnels, artificial intelligence and human-computer interfaces. In his fans he has the loyalty of thousands. He commands the respect of millions. His is a fortune in the billions. To Big Oil companies he is Shiva the Destroyer, a Juggernaut made flesh. They do not see him as "Iron Man" but as Darth Vader.
The persona of Mr. Musk
Who has Musk conned?
Once a mere over-promiser, Mr. Musk has become a con artist. Model 3 reservation holders had confidence that their deposits would reserve them a vehicle but instead of holding the deposits in escrow Tesla appears to have spent the money on general operations. His march across this Rubicon continues. Roadster Founder customers have been invited to pay full price for a vehicle less likely to arrive shortly after the 2020 Tokyo Olympics than shortly before the 2024 Paris Olympics. Tesla again does not appear to have guaranteed that the $250,000 deposits, being five times the median household income in the USA, will be set aside. Many reports have called this a stealth cash raise. If they were in error, Mr. Musk would have directed vigorous invective at them by now.
Pattern recognition
Facts take on new meaning when we perceive their underlying pattern. Consider the Christian Gospel of …continue reading