Amid a series of research misconduct cases involving universities and research institutions in the nation, such as the recent controversy over articles on stimulus-triggered acquisition of pluripotency (STAP) cells, there is increasing criticism over insufficient investigations into suspected research misconduct.
For example, an investigative panel at Waseda University probed the work of Haruko Obokata, a unit leader at government-backed research institute RIKEN, who is at the center of the scandal over STAP cells. It said there was no need for the university to retract her doctorate although the panel admitted the doctoral thesis contained misconduct and irregularities.
Meanwhile, RIKEN's internal investigative committee that was in charge of reviewing the STAP articles had overly narrowed down the range of issues to be covered, raising one new doubt after another since its investigation was closed.
These cases shed light on the lenient attitude of research institutions and universities toward their colleagues and fellow researchers.
"I can never go along with such a result. Japan's academics will lose trust if this goes on," a Waseda professor in a department related to science and technology said with anger after the university's investigative panel announced its final report on the probe of Obokata's doctoral thesis Thursday.
The panel identified intentional misconduct in six parts of Obokata's thesis, including the fact that text on 20 pages-about one-fifth of the entire thesis-were copied from the website of the U.S. National Institutes of Health, while also pointing out a total of 20 irregularities such as fraudulent use of images.
Oct 20
Japanese police say more than 900 people under the age of 18 were victimized through social media in the first 6 months of this year.
(NHK)
Oct 19
A male high school teacher in the capital was warned by the capital's board of education on Tuesday for paying a female student in cash to teach his class instead.
(tokyoreporter.com)
Oct 18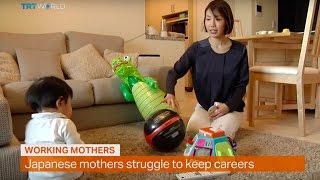 Mothers with young children in Japan are now spending more time on child care than household chores, thanks in part to their increasing use of time-saving appliances.
(Nikkei)
Oct 16
The number of Vietnamese people in Japan's technical intern training program for foreigners stood at 26,437 in January-June this year, becoming the largest group, according to a recent survey by the Immigration Bureau of Japan.
(Jiji)
Oct 13
Thirteen children were taken to hospital Friday after hydrochloric acid spilled over during a science experiment class at an elementary school in Fukuoka, southwestern Japan, the local education board said.
(Japan Today)
Oct 12
Members of the popular all-girl idol group AKB48 and law enforcement participated in an event in Chiyoda Ward on Wednesday that seeks to eradicate online crimes, reports Sankei Sports.
(tokyoreporter.com)
Oct 10
Austria's stricter immigration controls are jeopardizing classes at the Japanese School in Vienna, as two teachers failed to obtain visas before their visa-free stays in the country expired Saturday.
(Japan Today)
Oct 09
Physical strength and athletic ability of women aged 35-39 and 40-44 have fallen to the lowest levels ever, an annual survey by the Japan Sports Agency showed Sunday.
(Jiji)
Oct 06
Novelist Kazuo Ishiguro, best known for his book "The Remains of the Day," has been awarded the 2017 Nobel Prize in Literature.
(the-japan-news.com)
Oct 05
New rules requiring greater scrutiny of applicants from five countries have landed Japanese-language schools with that little bit more paperwork.
(Japan Times)
---