Amid a series of research misconduct cases involving universities and research institutions in the nation, such as the recent controversy over articles on stimulus-triggered acquisition of pluripotency (STAP) cells, there is increasing criticism over insufficient investigations into suspected research misconduct.
For example, an investigative panel at Waseda University probed the work of Haruko Obokata, a unit leader at government-backed research institute RIKEN, who is at the center of the scandal over STAP cells. It said there was no need for the university to retract her doctorate although the panel admitted the doctoral thesis contained misconduct and irregularities.
Meanwhile, RIKEN's internal investigative committee that was in charge of reviewing the STAP articles had overly narrowed down the range of issues to be covered, raising one new doubt after another since its investigation was closed.
These cases shed light on the lenient attitude of research institutions and universities toward their colleagues and fellow researchers.
"I can never go along with such a result. Japan's academics will lose trust if this goes on," a Waseda professor in a department related to science and technology said with anger after the university's investigative panel announced its final report on the probe of Obokata's doctoral thesis Thursday.
The panel identified intentional misconduct in six parts of Obokata's thesis, including the fact that text on 20 pages-about one-fifth of the entire thesis-were copied from the website of the U.S. National Institutes of Health, while also pointing out a total of 20 irregularities such as fraudulent use of images.
Aug 22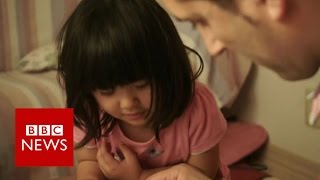 A first batch of 20 Syrian refugees will be admitted to graduate schools in Japan this autumn under a Japanese government initiative announced last year.
(Jiji)
Aug 17
Japan saw the number of child abuse cases exceed 120,000 in fiscal 2016 to hit a new record for the 26th straight year, the welfare ministry said Thursday.
(Jiji)
Aug 16
Incidents of "outing" of lesbian, gay, bisexual and transgender students by teachers in Japan have been on the rise, discouraging other LGBT students from coming forward due to concerns about discrimination and confidentiality.
(Japan Today)
Aug 15
Japan's education ministry on Monday announced a rule that will not allow in principle an increase in the enrollment limits at private universities in Tokyo's densely populated 23 wards, beginning in fiscal 2018 from next April.
(Jiji)
Aug 11
A Japanese research group said Thursday it has found that chimpanzees have the ability to learn the rules of the rock-paper-scissors game.
(Jiji)
Aug 10
A record number of employers accepting trainees from abroad under Japan's Technical Intern Training Program violated labor laws in 2016, the labor ministry said Wednesday.
(Jiji)
Aug 09
One elementary school teacher from Aichi Prefecture was fired Tuesday for allegedly forcing indecent acts on students and another from the same central Japan area was effectively forced to quit his job for sending child pornography.
(Japan Today)
Aug 06
Twelve window panes were found smashed at a junior high school in Yaita, Tochigi Prefecture, on Friday night, police said Saturday. It was the fifth such case of school vandalism in the prefecture since early July, Fuji TV reported.
(Japan Today)
Aug 03
Japanese school lunches aren't synonymous with "mystery meat," but rather, shokuiku. It means "food and nutrition education," and it's a vital part of the Japanese child's early education.
(businessinsider.com)
Aug 01
A German research group has handed over to representatives of Japan's Ainu ethnic group a skull that a German took secretly from a grave in Japan in 1879.
(abcnews)
---