On 19 July the Noda City department of the Chiba Prefectural Police announced the arrest of 49-year-old elementary school teacher Masaki Yabusaki on charges of intimidation.
The suspect had allegedly sent around half a dozens emails to the Noda Board of Education with oddly-worded threatening remarks such as "I will blow up bad guys and their government buildings" if they didn't rescind a decision to extend the school week to include Saturday classes introduced this year.
Yabusaki reportedly confessed to the charges but no explosives were found in his home during the investigation. The suspect who once served as the school's curriculum coordinator allegedly sent around six emails to his board of education with various threatening remarks.
Among the messages' grievances are "There's no way to recover when you're working until Saturday" and "All that can be done on Sunday is sleep." These complaints were followed by threats of violence such as "On behalf of the faculty of Noda, I will blow up bad guys like you and your government buildings. I'm ready." Even in Japanese the wording seemed pretty immature for a teacher nearing his fifties.
千葉県野田市の公立小中学校で実施されている土曜日授業の中止を求め、同市の教育委員­会に脅迫状を送付したとして、市立小学校教諭の藪崎正己容疑者(49)が逮捕された。­8月19日の警察発表によると、藪崎容疑者は2014年7月12日から14日にかけ、­「土曜授業をやめなければ、お前らのような悪い連中を市の庁舎ごと吹き飛ばす」などと­書かれた文書を郵送した疑いがもたれている。野田市では2014年度から公立小中学校­で月2回の土曜授業を導入しており、文書には「負担が増える」「体調を崩している教職­員が増えている」といった不満が書かれていた。調べに対し、容疑を認めているという。
Aug 22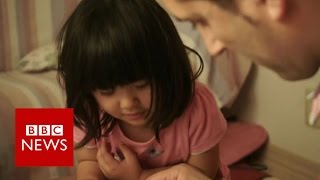 A first batch of 20 Syrian refugees will be admitted to graduate schools in Japan this autumn under a Japanese government initiative announced last year.
(Jiji)
Aug 17
Japan saw the number of child abuse cases exceed 120,000 in fiscal 2016 to hit a new record for the 26th straight year, the welfare ministry said Thursday.
(Jiji)
Aug 16
Incidents of "outing" of lesbian, gay, bisexual and transgender students by teachers in Japan have been on the rise, discouraging other LGBT students from coming forward due to concerns about discrimination and confidentiality.
(Japan Today)
Aug 15
Japan's education ministry on Monday announced a rule that will not allow in principle an increase in the enrollment limits at private universities in Tokyo's densely populated 23 wards, beginning in fiscal 2018 from next April.
(Jiji)
Aug 11
A Japanese research group said Thursday it has found that chimpanzees have the ability to learn the rules of the rock-paper-scissors game.
(Jiji)
Aug 10
A record number of employers accepting trainees from abroad under Japan's Technical Intern Training Program violated labor laws in 2016, the labor ministry said Wednesday.
(Jiji)
Aug 09
One elementary school teacher from Aichi Prefecture was fired Tuesday for allegedly forcing indecent acts on students and another from the same central Japan area was effectively forced to quit his job for sending child pornography.
(Japan Today)
Aug 06
Twelve window panes were found smashed at a junior high school in Yaita, Tochigi Prefecture, on Friday night, police said Saturday. It was the fifth such case of school vandalism in the prefecture since early July, Fuji TV reported.
(Japan Today)
Aug 03
Japanese school lunches aren't synonymous with "mystery meat," but rather, shokuiku. It means "food and nutrition education," and it's a vital part of the Japanese child's early education.
(businessinsider.com)
Aug 01
A German research group has handed over to representatives of Japan's Ainu ethnic group a skull that a German took secretly from a grave in Japan in 1879.
(abcnews)
---