The University of Tokyo came in 24th in the top 500 global university rankings compiled recently by U.S. News and World Report magazine.
The institution is ahead of any other universities in Asia. The magazine produced the top 500 rankings for the first time.
Harvard University topped the global rankings. Massachusetts Institute of Technology came second and the University of California, Berkeley was third. Eight of the top 10 universities are U.S. institutions, and two are British.
Including the University of Tokyo, 17 Japanese universities are among the top 500. Of them, Kyoto University ranked 60th, Osaka University 111th, Tohoku University 129th and the Tokyo Institute of Technology 164th.
Oct 20
Japanese police say more than 900 people under the age of 18 were victimized through social media in the first 6 months of this year.
(NHK)
Oct 19
A male high school teacher in the capital was warned by the capital's board of education on Tuesday for paying a female student in cash to teach his class instead.
(tokyoreporter.com)
Oct 18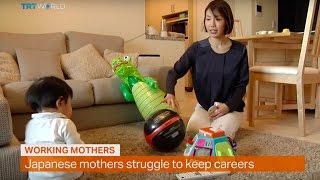 Mothers with young children in Japan are now spending more time on child care than household chores, thanks in part to their increasing use of time-saving appliances.
(Nikkei)
Oct 16
The number of Vietnamese people in Japan's technical intern training program for foreigners stood at 26,437 in January-June this year, becoming the largest group, according to a recent survey by the Immigration Bureau of Japan.
(Jiji)
Oct 13
Thirteen children were taken to hospital Friday after hydrochloric acid spilled over during a science experiment class at an elementary school in Fukuoka, southwestern Japan, the local education board said.
(Japan Today)
Oct 12
Members of the popular all-girl idol group AKB48 and law enforcement participated in an event in Chiyoda Ward on Wednesday that seeks to eradicate online crimes, reports Sankei Sports.
(tokyoreporter.com)
Oct 10
Austria's stricter immigration controls are jeopardizing classes at the Japanese School in Vienna, as two teachers failed to obtain visas before their visa-free stays in the country expired Saturday.
(Japan Today)
Oct 09
Physical strength and athletic ability of women aged 35-39 and 40-44 have fallen to the lowest levels ever, an annual survey by the Japan Sports Agency showed Sunday.
(Jiji)
Oct 06
Novelist Kazuo Ishiguro, best known for his book "The Remains of the Day," has been awarded the 2017 Nobel Prize in Literature.
(the-japan-news.com)
Oct 05
New rules requiring greater scrutiny of applicants from five countries have landed Japanese-language schools with that little bit more paperwork.
(Japan Times)
---