Scores of fully-clad riot police raided a dormitory at one of the nation's leading universities on Thursday, in an apparently heavy-handed response to a left-wing movement that may involve students.
Ranks of helmeted officers carrying shields and wearing protective clothing converged on the dormitory at the prestigious Kyoto University, backed up by plain-clothed officers.
The operation was being carried out by the Tokyo Metropolitan Police in connection with the arrest earlier this month of three leftist activists, including at least one Kyoto University student.
The three were arrested on suspicion of obstructing public officials and were accused of using violence against riot police on the sidelines of a labor rally in Tokyo on Nov. 2.
Thursday's raid showed no evidence of any violence. Riot police were reportedly brought in to "prevent confusion."
京都大学の学生寮を120人規模の機動隊が家宅捜索です。京都大学では今月4日に私服­の警察官が無断で立ち入ったとして、学生らが取り押さえる騒ぎも起きていました。
Dec 14
Osaka University said Wednesday that personal data of around 80,000 students, graduates, staff, former workers and others may have been stolen by hackers.
(Japan Times)
Dec 07
The Japanese government plans to provide subsidies to support private high school students from households with annual income of less than 5.9 million yen, stating in fiscal 2020, informed sources said Wednesday.
(Jiji)
Dec 02
While it's become common knowledge that many Japanese talent agencies prohibit idol singers from dating, there are similar rules in place at some Japanese high schools.
(rocketnews24.com)
Dec 02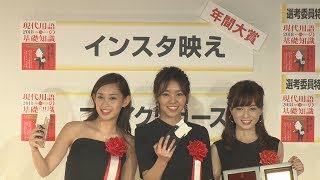 "Insuta-bae," or instagenic, and "sontaku," or acting for someone by guessing his or her intent, were selected in this year's top buzzwords in Japan on Friday.
(Jiji)
Dec 01
Princess Aiko, the only child of Crown Prince Naruhito and Crown Princess Masako, turned 16 on Friday, enjoying high school life and striving to better fulfill her role as a member of the imperial family.
(Japan Today)
Nov 30
Prosecutors in Yokohama have decided not to prosecute six male students of Tokyo's Keio University, who were accused of sexual assault after coercing a female student to consume alcohol last year.
(Japan Today)
Nov 21
Japan may be known as the world leader when it comes to high-tech toilets, but only 35.8 percent of those in prefectural high schools are Western-style.
(Japan Times)
Nov 20
Prison inmates who don't speak Japanese now have access to better interpretation services, thanks to a new system introduced earlier this month.
(NHK)
Nov 16
The Tomio-Maruyama ancient tomb mound in the western Japan city of Nara has been found likely to be the largest of known round-shaped tombs in the country, the city's archaeological research center said Wednesday.
(Jiji)
Nov 16
Tokyo-based Showa Women's University (SWU) and Temple University, Japan Campus (TUJ) have announced a unique campus-sharing agreement that could offer a model to other Japanese schools.
(Japan Times)
---