Last month the Ministry of Finance presented a policy recommendation based on studies made by an advisory group. Such recommendations are fairly common, but this one caught more than the usual amount of attention because of where it was directed.
The ministry thinks that the maximum class size for first year elementary school students should be increased from 35 to 40. In purely economic terms, such a change would result in a reduction of as many as 4,000 teachers, which would translate as Y8.6 billion in savings for the central government alone. However, the ministry's explanation for why the change should be implemented was not made in fiscal terms. It was made in educational terms.
Until the Democratic Party of Japan became the ruling party, maximum class size was 40, and the DPJ changed it to 35 in order to address the bullying problem. But the finance ministry says that bullying incidents have increased slightly since class sizes were reduced, so obviously it has had no effect.
Obviously, this sounds more like something the education ministry should tackle, and, predictably, the education ministry objects to the recommendation, saying that increasing class number back to 40 runs counter to world trends, which favor smaller class sizes so that students can get more individual attention from teachers.
The finance ministry has countered the objection by saying that the money saved by increasing class size can be spent on "pre-schoolers," since the education ministry is now promoting tuition-free pre-schools for some households but have no budget for it.
As several other media have pointed out, the finance ministry isn't really interested in education programs. It is simply moving the money from one area to another. It's a matter of bookkeeping.
The ministry's justification for cutting teachers is also problematic. It says that Japanese public school teachers' salaries are higher than they are in other countries, which is a conveniently misleading truth. The salary of a median age 45-year-old full-time public school teacher in Japan is about Y7 million, though a 2010 OECD survey found that Japanese teachers made on average the equivalent of $44,337 a year, which is $7,000 more than the OECD average. That's probably what the finance ministry is talking about.
What the ministry doesn't mention is that this average salary was 8.6 percent less than it was in 2000, which is perhaps a reflection of the fact that more teachers are now non-regular part-timers. Moreover, as a percentage of total public spending on education, teachers' pay in Japan is higher than it is in other developed countries - 86 percent compared to 81 percent in the U.S. and 67 percent in the U.K. - and as a portion of GDP Japan's spending on education is the lowest of the 31 OECD countries, and has been for five years running.
Dec 17
The operator of Japan's only "baby hatch" said Saturday that the nation should allow women to give birth anonymously at hospitals in cases of unwanted pregnancy, while ensuring the children's right to learn their mother's identity after they grow up.
(Japan Times)
Dec 14
Osaka University said Wednesday that personal data of around 80,000 students, graduates, staff, former workers and others may have been stolen by hackers.
(Japan Times)
Dec 07
The Japanese government plans to provide subsidies to support private high school students from households with annual income of less than 5.9 million yen, stating in fiscal 2020, informed sources said Wednesday.
(Jiji)
Dec 02
While it's become common knowledge that many Japanese talent agencies prohibit idol singers from dating, there are similar rules in place at some Japanese high schools.
(rocketnews24.com)
Dec 02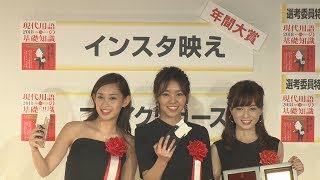 "Insuta-bae," or instagenic, and "sontaku," or acting for someone by guessing his or her intent, were selected in this year's top buzzwords in Japan on Friday.
(Jiji)
Dec 01
Princess Aiko, the only child of Crown Prince Naruhito and Crown Princess Masako, turned 16 on Friday, enjoying high school life and striving to better fulfill her role as a member of the imperial family.
(Japan Today)
Nov 30
Prosecutors in Yokohama have decided not to prosecute six male students of Tokyo's Keio University, who were accused of sexual assault after coercing a female student to consume alcohol last year.
(Japan Today)
Nov 21
Japan may be known as the world leader when it comes to high-tech toilets, but only 35.8 percent of those in prefectural high schools are Western-style.
(Japan Times)
Nov 20
Prison inmates who don't speak Japanese now have access to better interpretation services, thanks to a new system introduced earlier this month.
(NHK)
Nov 16
The Tomio-Maruyama ancient tomb mound in the western Japan city of Nara has been found likely to be the largest of known round-shaped tombs in the country, the city's archaeological research center said Wednesday.
(Jiji)
---