A highly pathogenic avian influenza virus has been detected in duck droppings collected Tuesday in the town of Nagara in Chiba Prefecture, east of Tokyo, the Environment Ministry said Friday.
The H5N8 subtype was found first in a genetic test by the Chiba prefectural government on Thursday and was later confirmed in a further test by the National Institute of Animal Health.
This marks the second discovery of a highly pathogenic bird flu virus in the country this season, following one in the western prefecture of Shimane.
The ministry will now raise the nationwide bird flu alert level from 2 to 3.
千葉県で見つかった渡り鳥のふんから、鳥インフルエンザウイルスが検出され、検査の結­果、毒性が強い高病原性のウイルスであることがわかった。
Oct 21
An elderly driver has run over pedestrians in Tokyo's busy district of Kichijoji, reportedly injuring 7 people.
(NHK)
Oct 20
On the occasion of her 83rd birthday Friday, Empress Michiko welcomed the award this year of the Nobel Peace Prize to the International Campaign to Abolish Nuclear Weapons as a meaningful development in efforts to eliminate nuclear weapons.
(Japan Times)
Oct 20
Japanese police say more than 900 people under the age of 18 were victimized through social media in the first 6 months of this year.
(NHK)
Oct 20
Japan's volcanic eruption prediction committee offered the view Thursday that a major eruption may occur at Mount Shinmoe in the southwestern region of Kyushu.
(Jiji)
Oct 20
Nissan Motor has just announced it will suspend domestic shipments of vehicles from all 6 factories in Japan.
(NHK)
Oct 19
Two persons were caught on camera spraying graffiti in the historic Golden Gai district in Shinjuku Ward last week, the latest such incident in what is a worsening problem for bar owners.
(tokyoreporter.com)
Oct 19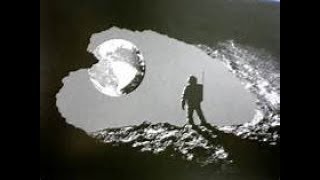 An international research team, including the Japan Aerospace Exploration Agency, or JAXA, said Wednesday that it has found a 50-kilometer-long cave under the surface of the moon through a study of observation data from JAXA's Kaguya (Selene) lunar orbiter launched in 2007.
(Jiji)
Oct 19
Senior officials from Japan, the United States, and South Korea have agreed that the 3 countries will put maximum pressure on North Korea for its repeated ballistic missile and nuclear tests.
(NHK)
Oct 19
The estimated number of visitors to Japan in January-September rose 17.9 pct from a year earlier to 21,196,400, topping the 20-million mark at the fastest pace in any year, the Japan National Tourism Organization said Wednesday.
(Jiji)
Oct 19
A Japanese Air Self-Defense Force F-4 fighter jet caught fire as it approached a runway for takeoff for a training flight at an air base in Ibaraki Prefecture, northeast of Tokyo, on Wednesday, the ASDF said.
(Jiji)
---