Adult nappies are outselling nappies for babies in Japan, analysts at Pew Research Center believe.
Incontinence is a common problem among the elderly population and, with the average age of populations across the world increasing, the Japanese market is leading the way.
In Japan, people aged 65-and-over account for around a quarter of the overall population, increasing from 17.4% in 2000.
And the population is not getting younger - Japan's median age will be 53 by 2050 and the birth-rate per woman is still below two.
Over half of people above 70 and over a third of people between 50 and 69 years old have adult incontinence.
Health care professional Dr Sarah Jarvis says that it is the most embarrassing thing for women to shop for, ahead of condoms.
What is seen by some as an embarrassment or something to be ashamed of is becoming more acceptable in Japan and is seen as a huge business opportunity.
Oct 20
Nissan Motor has just announced it will suspend domestic shipments of vehicles from all 6 factories in Japan.
(NHK)
Oct 19
Toyota Motor Corp. is set to unveil a fuel cell concept car that aims to offer 50 percent more driving range than its current hydrogen-powered sedan in a technology push that defies a rising wave of battery-powered vehicles.
(Japan Times)
Oct 18
The Japan Tourism Agency will tighten regulations for travel agencies to protect tourists in the wake of Tellmeclub's bankruptcy in March.
(Japan Times)
Oct 18
The government will try to minimize restrictions placed on the private lodging business by municipalities concerned about noise and traffic jams in residential areas, officials said Tuesday.
(Japan Times)
Oct 17
Corporate enfant terrible, Takafumi Horie, built one of Japan's most successful internet businesses, stood for the Diet, went to prison and started a space company that aims to put the country's first privately funded rocket into orbit. Now he has a new frontier: cattle.
(Japan Times)
Oct 16
Before Hisashi Kanbe in 2013 introduced BakeryScan, the world's first image recognition checkout system designed specifically for bread, it was the job of every bakery worker in Japan to memorize the assorted prices of each baked good - from baguettes back to bagels.
(Japan Times)
Oct 14
Japan's Kobe Steel Ltd. said Friday that it has confirmed misconduct including data falsification on nine more products including mainstay steels, in its internal investigation following the initial revelations of data fraud cases.
(Jiji)
Oct 13
So imagine you're sitting in Starbucks, sipping hojicha roasted green tea Frappuccinos and making progress on your current project for that sweet, sweet telecommuting job you've landed.
(Japan Today)
Oct 12
In a tweet posted on 9 October, McDonald's Japan announced that their coffee has undergone a revamp to give it "the richest taste and aroma in McHistory."
(rocketnews24.com)
Oct 12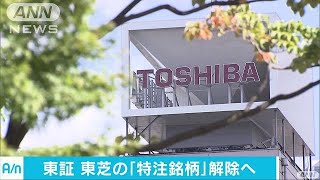 The Tokyo Stock Exchange said Wednesday that it will end the designation of Toshiba Corp. <6502> as a "security on alert" on Thursday, allowing the troubled electronics and machinery giant to remain listed for the time being.
(Jiji)
---