Fluency in English is high on the agenda for Japan's education policy of fostering individuals who can play an active role internationally.
But a survey has found that more than 40 percent of the country's high school students predict they will rarely use English in their future life.
A private sector organization, the Benesse Educational Research and Development Institute, conducted a survey in March. About 6,300 junior and senior high school students responded.
It asked to what extent they think English would be needed in society when they become adults.
The largest percentage of both junior high and senior high students expected that English will be used at work although not constantly. 54 percent of junior high children and 58 percent of senior high schoolers picked that answer.
A little over 20 percent of both junior high and senior high students predict English will be used in daily lives to converse with foreigners.
Dec 14
Osaka University said Wednesday that personal data of around 80,000 students, graduates, staff, former workers and others may have been stolen by hackers.
(Japan Times)
Dec 07
The Japanese government plans to provide subsidies to support private high school students from households with annual income of less than 5.9 million yen, stating in fiscal 2020, informed sources said Wednesday.
(Jiji)
Dec 02
While it's become common knowledge that many Japanese talent agencies prohibit idol singers from dating, there are similar rules in place at some Japanese high schools.
(rocketnews24.com)
Dec 02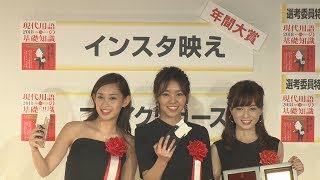 "Insuta-bae," or instagenic, and "sontaku," or acting for someone by guessing his or her intent, were selected in this year's top buzzwords in Japan on Friday.
(Jiji)
Dec 01
Princess Aiko, the only child of Crown Prince Naruhito and Crown Princess Masako, turned 16 on Friday, enjoying high school life and striving to better fulfill her role as a member of the imperial family.
(Japan Today)
Nov 30
Prosecutors in Yokohama have decided not to prosecute six male students of Tokyo's Keio University, who were accused of sexual assault after coercing a female student to consume alcohol last year.
(Japan Today)
Nov 21
Japan may be known as the world leader when it comes to high-tech toilets, but only 35.8 percent of those in prefectural high schools are Western-style.
(Japan Times)
Nov 20
Prison inmates who don't speak Japanese now have access to better interpretation services, thanks to a new system introduced earlier this month.
(NHK)
Nov 16
The Tomio-Maruyama ancient tomb mound in the western Japan city of Nara has been found likely to be the largest of known round-shaped tombs in the country, the city's archaeological research center said Wednesday.
(Jiji)
Nov 16
Tokyo-based Showa Women's University (SWU) and Temple University, Japan Campus (TUJ) have announced a unique campus-sharing agreement that could offer a model to other Japanese schools.
(Japan Times)
---