The number of crimes recorded by Japanese police in 2014 fell 7.8 percent from the previous year to 1,212,240, marking the third lowest post-World War II level, the National Police Agency said Thursday.
The fall in the overall number of crimes was largely attributable to a sharp decline in thefts, down 8.6 percent to a new postwar low of 897,309.
"An increase in the use of high-tech security keys, windows and other building parts, as well as anti-burglary patrols by volunteers, are apparently the factors behind the decline," an agency official said.
去年1年間に全国で起きた殺人事件は1054件で、前の年より1割以上増えたことが分­かりました。
Oct 21
Typhoon Lan is expected to reach waters near Okinawa Prefecture's Daitojima region at dawn on Sunday.
(NHK)
Oct 21
An elderly driver has run over pedestrians in Tokyo's busy district of Kichijoji, reportedly injuring 7 people.
(NHK)
Oct 20
On the occasion of her 83rd birthday Friday, Empress Michiko welcomed the award this year of the Nobel Peace Prize to the International Campaign to Abolish Nuclear Weapons as a meaningful development in efforts to eliminate nuclear weapons.
(Japan Times)
Oct 20
Japanese police say more than 900 people under the age of 18 were victimized through social media in the first 6 months of this year.
(NHK)
Oct 20
Japan's volcanic eruption prediction committee offered the view Thursday that a major eruption may occur at Mount Shinmoe in the southwestern region of Kyushu.
(Jiji)
Oct 20
Nissan Motor has just announced it will suspend domestic shipments of vehicles from all 6 factories in Japan.
(NHK)
Oct 19
Two persons were caught on camera spraying graffiti in the historic Golden Gai district in Shinjuku Ward last week, the latest such incident in what is a worsening problem for bar owners.
(tokyoreporter.com)
Oct 19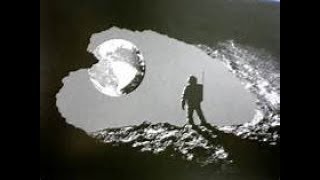 An international research team, including the Japan Aerospace Exploration Agency, or JAXA, said Wednesday that it has found a 50-kilometer-long cave under the surface of the moon through a study of observation data from JAXA's Kaguya (Selene) lunar orbiter launched in 2007.
(Jiji)
Oct 19
Senior officials from Japan, the United States, and South Korea have agreed that the 3 countries will put maximum pressure on North Korea for its repeated ballistic missile and nuclear tests.
(NHK)
Oct 19
The estimated number of visitors to Japan in January-September rose 17.9 pct from a year earlier to 21,196,400, topping the 20-million mark at the fastest pace in any year, the Japan National Tourism Organization said Wednesday.
(Jiji)
---