The agriculture ministry will determine three times a year whether to import butter for commercial use as an emergency measure to prevent butter shortages, the ministry has announced.
The measure is designed to prevent a repeat of the scarcity of butter experienced by the nation at the end of 2014.
The Agriculture, Forestry and Fisheries Ministry will determine in January, May and September beginning this year whether to import butter as an emergency measure to boost supplies.
Clarifying the timing of such assessments will allow dairy product makers to determine more easily how much household-use and commercial-use butter they should produce.
The emergency import measures will newly include the import of small blocks of butter that weigh one to five kilograms each for cake shops and other businesses. So far, emergency import measures have been limited to 25-kilogram blocks of butter for bread factories and other businesses.
今年4月以降もバター不足は続きそうです。 酪農生産者団体や乳業メーカーで構成するJミルクが今年4月から来年3月までの全国の­生乳の生産量の見通しを発表しました。生乳の生産量は733万3000tで、ほぼ前年­並みと予測しています。
Oct 20
Nissan Motor has just announced it will suspend domestic shipments of vehicles from all 6 factories in Japan.
(NHK)
Oct 19
Toyota Motor Corp. is set to unveil a fuel cell concept car that aims to offer 50 percent more driving range than its current hydrogen-powered sedan in a technology push that defies a rising wave of battery-powered vehicles.
(Japan Times)
Oct 18
The Japan Tourism Agency will tighten regulations for travel agencies to protect tourists in the wake of Tellmeclub's bankruptcy in March.
(Japan Times)
Oct 18
The government will try to minimize restrictions placed on the private lodging business by municipalities concerned about noise and traffic jams in residential areas, officials said Tuesday.
(Japan Times)
Oct 17
Corporate enfant terrible, Takafumi Horie, built one of Japan's most successful internet businesses, stood for the Diet, went to prison and started a space company that aims to put the country's first privately funded rocket into orbit. Now he has a new frontier: cattle.
(Japan Times)
Oct 16
Before Hisashi Kanbe in 2013 introduced BakeryScan, the world's first image recognition checkout system designed specifically for bread, it was the job of every bakery worker in Japan to memorize the assorted prices of each baked good - from baguettes back to bagels.
(Japan Times)
Oct 14
Japan's Kobe Steel Ltd. said Friday that it has confirmed misconduct including data falsification on nine more products including mainstay steels, in its internal investigation following the initial revelations of data fraud cases.
(Jiji)
Oct 13
So imagine you're sitting in Starbucks, sipping hojicha roasted green tea Frappuccinos and making progress on your current project for that sweet, sweet telecommuting job you've landed.
(Japan Today)
Oct 12
In a tweet posted on 9 October, McDonald's Japan announced that their coffee has undergone a revamp to give it "the richest taste and aroma in McHistory."
(rocketnews24.com)
Oct 12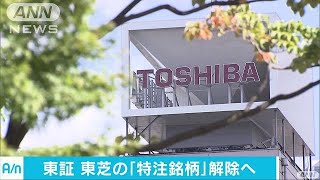 The Tokyo Stock Exchange said Wednesday that it will end the designation of Toshiba Corp. <6502> as a "security on alert" on Thursday, allowing the troubled electronics and machinery giant to remain listed for the time being.
(Jiji)
---