Prime Minister Shinzo Abe of Japan on Thursday criticized an American textbook that he said inaccurately depicted Japan's actions during World War II, opening a new front in a battle to sway American views of the country's wartime history.
Speaking in Parliament, Mr. Abe vowed to step up efforts to fight what he called mistaken views abroad concerning Japan's wartime actions, when the Japanese military conquered much of Asia. He singled out a high school history textbook published by McGraw-Hill Education that he said contained the sort of negative portrayals that Japan must do more to combat.
In particular, he objected to a description of women forced to work in Japanese military brothels during the war, a highly fraught issue in Japan and elsewhere in Asia. The textbook is used in some public schools in California.
Continue reading the main story RELATED COVERAGE
Japanese Newspaper Prints Apology for Using the Term 'Sex Slaves'NOV. 28, 2014 Yoshihide Suga, the chief cabinet secretary, announced an inquiry by a team of scholars.Japan to Revisit Apology to Wartime Sex SlavesFEB. 28, 2014 "I just looked at a document, McGraw-Hill's textbook, and I was shocked," The Japan Times quoted Mr. Abe as saying during a meeting of a parliamentary budget committee. "This kind of textbook is being used in the United States, as we did not protest the things we should have, or we failed to correct the things we should have."
McGraw-Hill has defended its textbook, saying its account is supported by historical fact.
Mr. Abe's comments come as his government has sharply increased spending to improve Japan's image abroad. Japanese conservatives like Mr. Abe have bridled at historical depictions of Japan as the sole aggressor in the war, saying that it was actually fighting to liberate Asia from Western domination.
Dec 17
The operator of Japan's only "baby hatch" said Saturday that the nation should allow women to give birth anonymously at hospitals in cases of unwanted pregnancy, while ensuring the children's right to learn their mother's identity after they grow up.
(Japan Times)
Dec 14
Osaka University said Wednesday that personal data of around 80,000 students, graduates, staff, former workers and others may have been stolen by hackers.
(Japan Times)
Dec 07
The Japanese government plans to provide subsidies to support private high school students from households with annual income of less than 5.9 million yen, stating in fiscal 2020, informed sources said Wednesday.
(Jiji)
Dec 02
While it's become common knowledge that many Japanese talent agencies prohibit idol singers from dating, there are similar rules in place at some Japanese high schools.
(rocketnews24.com)
Dec 02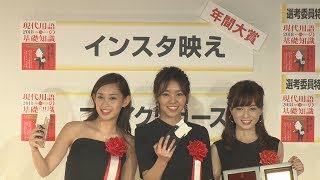 "Insuta-bae," or instagenic, and "sontaku," or acting for someone by guessing his or her intent, were selected in this year's top buzzwords in Japan on Friday.
(Jiji)
Dec 01
Princess Aiko, the only child of Crown Prince Naruhito and Crown Princess Masako, turned 16 on Friday, enjoying high school life and striving to better fulfill her role as a member of the imperial family.
(Japan Today)
Nov 30
Prosecutors in Yokohama have decided not to prosecute six male students of Tokyo's Keio University, who were accused of sexual assault after coercing a female student to consume alcohol last year.
(Japan Today)
Nov 21
Japan may be known as the world leader when it comes to high-tech toilets, but only 35.8 percent of those in prefectural high schools are Western-style.
(Japan Times)
Nov 20
Prison inmates who don't speak Japanese now have access to better interpretation services, thanks to a new system introduced earlier this month.
(NHK)
Nov 16
The Tomio-Maruyama ancient tomb mound in the western Japan city of Nara has been found likely to be the largest of known round-shaped tombs in the country, the city's archaeological research center said Wednesday.
(Jiji)
---