MBA applicants to the prestigious business school from Japan have dwindled to a precious few. Harvard is beefing up its admissions presence in Tokyo to counter the trend.
When Harvard Business School released its round two interview schedule for MBA applicants on Wednesday, there was one very big surprise. HBS set aside four separate days of interviews in Tokyo.
That's a lot of interview slots for a country that produces perhaps 100 applicants to HBS a year. It's twice as many as those scheduled in Mumbai, India and one more than what's on the docket for Shanghai, China, even though GMAT test takers from both China and India outnumber those from Japan by a factor of nine to one. For every person who took the GMAT in 2012-2013 from Japan, there were 8.8 who did so in India and 9.1 who took the exam in China.
Dee Leopold, managing director of MBA admissions and financial aid at HBS, told applicants that admission board members will be interviewing invited round two applicants in Tokyo on February 19, 20, 21, and 22. It's part of a major push to attract more MBA students from Japan and will likely come at the expense of candidates from other countries.
"I'd like to know how many of those four days worth of Tokyo interview slots are being taken by applicants outside Japan," says Sandy Kreisberg, founder of HBSGuru.com, an admissions consultant.
"My guess is, not many. That means they are interviewing lots of Japanese passport holders in an effort, for whatever reason, to increase Japanese enrollment. It is also an interesting question about who is getting 'punished' for this initiative. Applicants from China, India? Could be."
Only last week, Harvard Business School Dean Nitin Nohria bemoaned the fact that MBA applicants from Japan-and therefore Japanese students-have dwindled to a precious few. In an interview with The Wall Street Journal, Nohria said he believes a major falloff in candidates from Japan is occurring because the country has become more insular in recent years.
"One of the anxieties we have is we used to see 30 to 40 Japanese students out of 900 M.B.A. students every year," he told the Journal. "Now it is down to four to five. Japan is only part of Asia that's in retreat. They were so engaged in the global economy in the 1980s, now they have become more insular. Japan is the third largest economy in the world, it's important for us to find a way to reach out."
Dec 17
The operator of Japan's only "baby hatch" said Saturday that the nation should allow women to give birth anonymously at hospitals in cases of unwanted pregnancy, while ensuring the children's right to learn their mother's identity after they grow up.
(Japan Times)
Dec 14
Osaka University said Wednesday that personal data of around 80,000 students, graduates, staff, former workers and others may have been stolen by hackers.
(Japan Times)
Dec 07
The Japanese government plans to provide subsidies to support private high school students from households with annual income of less than 5.9 million yen, stating in fiscal 2020, informed sources said Wednesday.
(Jiji)
Dec 02
While it's become common knowledge that many Japanese talent agencies prohibit idol singers from dating, there are similar rules in place at some Japanese high schools.
(rocketnews24.com)
Dec 02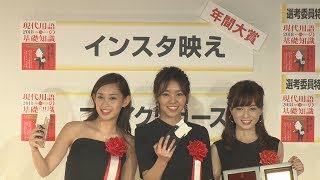 "Insuta-bae," or instagenic, and "sontaku," or acting for someone by guessing his or her intent, were selected in this year's top buzzwords in Japan on Friday.
(Jiji)
Dec 01
Princess Aiko, the only child of Crown Prince Naruhito and Crown Princess Masako, turned 16 on Friday, enjoying high school life and striving to better fulfill her role as a member of the imperial family.
(Japan Today)
Nov 30
Prosecutors in Yokohama have decided not to prosecute six male students of Tokyo's Keio University, who were accused of sexual assault after coercing a female student to consume alcohol last year.
(Japan Today)
Nov 21
Japan may be known as the world leader when it comes to high-tech toilets, but only 35.8 percent of those in prefectural high schools are Western-style.
(Japan Times)
Nov 20
Prison inmates who don't speak Japanese now have access to better interpretation services, thanks to a new system introduced earlier this month.
(NHK)
Nov 16
The Tomio-Maruyama ancient tomb mound in the western Japan city of Nara has been found likely to be the largest of known round-shaped tombs in the country, the city's archaeological research center said Wednesday.
(Jiji)
---