Law schools in Japan and the U.S. find themselves trapped between a rock and a hard place as the number of applicants continues to shrink in the face of a bleak legal job market. As a result, all but the most elite law schools are being forced to take draconian steps to survive.
In Japan, cuts in government subsidies based largely on bar exam results are expected to lead to law school mergers. The step is seen as a necessary corrective to the oversupply of lawyers produced since 2004 when 74 new law schools opened in anticipation of increased demand for legal services.
In the United States, the 200 American Bar Association's accredited law schools are questioning whether too much emphasis is placed on the theoretical over the practical. Possession of a law degree does not necessarily mean graduates are ready to provide legal services, even though three-year tuition can exceed $150,000.
As a result, the number of applicants is down by more than 37 percent compared to 2010. The future is no brighter. According to the Bureau of Labor Statistics, there will be some 21,880 new jobs for lawyers by 2020 but more than 45,000 graduates by then.
In light of this dismal outlook, legal education in Japan and the U.S. needs a major overhaul. Law schools can raise their standards to admit even far fewer students, and bar exams can be made much harder, significantly reducing the supply of lawyers.
Both countries are already experiencing this outcome, whether by design or by coincidence. Japan reported that 1,810 people passed the bar exam in 2014. This was down by more than 200 from the previous year. In the U.S. the pass rate for 2014 for most states was the lowest in a decade.
Dec 17
The operator of Japan's only "baby hatch" said Saturday that the nation should allow women to give birth anonymously at hospitals in cases of unwanted pregnancy, while ensuring the children's right to learn their mother's identity after they grow up.
(Japan Times)
Dec 14
Osaka University said Wednesday that personal data of around 80,000 students, graduates, staff, former workers and others may have been stolen by hackers.
(Japan Times)
Dec 07
The Japanese government plans to provide subsidies to support private high school students from households with annual income of less than 5.9 million yen, stating in fiscal 2020, informed sources said Wednesday.
(Jiji)
Dec 02
While it's become common knowledge that many Japanese talent agencies prohibit idol singers from dating, there are similar rules in place at some Japanese high schools.
(rocketnews24.com)
Dec 02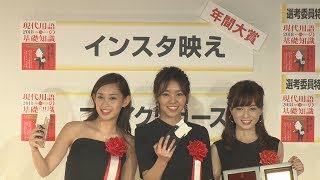 "Insuta-bae," or instagenic, and "sontaku," or acting for someone by guessing his or her intent, were selected in this year's top buzzwords in Japan on Friday.
(Jiji)
Dec 01
Princess Aiko, the only child of Crown Prince Naruhito and Crown Princess Masako, turned 16 on Friday, enjoying high school life and striving to better fulfill her role as a member of the imperial family.
(Japan Today)
Nov 30
Prosecutors in Yokohama have decided not to prosecute six male students of Tokyo's Keio University, who were accused of sexual assault after coercing a female student to consume alcohol last year.
(Japan Today)
Nov 21
Japan may be known as the world leader when it comes to high-tech toilets, but only 35.8 percent of those in prefectural high schools are Western-style.
(Japan Times)
Nov 20
Prison inmates who don't speak Japanese now have access to better interpretation services, thanks to a new system introduced earlier this month.
(NHK)
Nov 16
The Tomio-Maruyama ancient tomb mound in the western Japan city of Nara has been found likely to be the largest of known round-shaped tombs in the country, the city's archaeological research center said Wednesday.
(Jiji)
---