Japan is one of the world's richest countries but one in six Japanese children now live in poverty - one of the worst rates in the industrialised world.
Poverty is largely hidden in Japan as most go without help for it is seen as a great shame, but the issue is now threatening the country's economic revival.
Nana Kojima is a single mother bringing up two children and is part of Japan's hidden but growing army of working poor.
"I struggle with the rent. Half my income goes on that and then I don't have much left for food and bills," Ms Kojima said.
In Japan more than half a million single mothers live below the poverty line, earning less than $12,000 a year.
Japan's male corporate culture means single mothers mostly work in casual, low-paid jobs.
Ms Kojima works as a waitress for $10 an hour.
"In Japan, single, working mothers are discriminated against," she said.
"We have little chance to progress as our needs are not understood."
The increase in the number of single mothers is fuelling Japan's record child poverty rates.
Community groups are starting to provide help, including volunteers dedicated to making sure children in need get a healthy meal and their mothers have a chance to connect.
The Children's Network group in Tokyo was one of the first to be set up in the Japanese capital just two years ago and it has encouraged more to be established.
Dec 17
The operator of Japan's only "baby hatch" said Saturday that the nation should allow women to give birth anonymously at hospitals in cases of unwanted pregnancy, while ensuring the children's right to learn their mother's identity after they grow up.
(Japan Times)
Dec 14
Osaka University said Wednesday that personal data of around 80,000 students, graduates, staff, former workers and others may have been stolen by hackers.
(Japan Times)
Dec 07
The Japanese government plans to provide subsidies to support private high school students from households with annual income of less than 5.9 million yen, stating in fiscal 2020, informed sources said Wednesday.
(Jiji)
Dec 02
While it's become common knowledge that many Japanese talent agencies prohibit idol singers from dating, there are similar rules in place at some Japanese high schools.
(rocketnews24.com)
Dec 02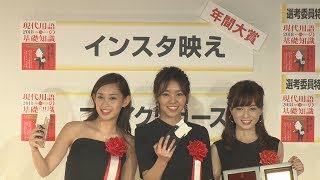 "Insuta-bae," or instagenic, and "sontaku," or acting for someone by guessing his or her intent, were selected in this year's top buzzwords in Japan on Friday.
(Jiji)
Dec 01
Princess Aiko, the only child of Crown Prince Naruhito and Crown Princess Masako, turned 16 on Friday, enjoying high school life and striving to better fulfill her role as a member of the imperial family.
(Japan Today)
Nov 30
Prosecutors in Yokohama have decided not to prosecute six male students of Tokyo's Keio University, who were accused of sexual assault after coercing a female student to consume alcohol last year.
(Japan Today)
Nov 21
Japan may be known as the world leader when it comes to high-tech toilets, but only 35.8 percent of those in prefectural high schools are Western-style.
(Japan Times)
Nov 20
Prison inmates who don't speak Japanese now have access to better interpretation services, thanks to a new system introduced earlier this month.
(NHK)
Nov 16
The Tomio-Maruyama ancient tomb mound in the western Japan city of Nara has been found likely to be the largest of known round-shaped tombs in the country, the city's archaeological research center said Wednesday.
(Jiji)
---