Fire-breathing, building-stomping Godzilla was welcomed in part of Tokyo on Thursday as a sign of prosperity, not destruction.
The irradiated monster was appointed special resident and tourism ambassador for Shinjuku ward, known for its down-home bars and noodle restaurants.
A Godzilla-size head towering 52 meters (171 feet) above ground level was unveiled at an office of Toho, the Japanese studio behind the 1954 original. Toho is shooting a comeback film this year after a decade-long hiatus.
Godzilla's standing as an icon has had its ups and downs, but its stature has been reinstated after the Hollywood "Godzilla," directed by Gareth Edwards, became a global hit last year.
Japan is hoping the biggest star in this nation's movie history will help lure tourists during a market-opening strategy launched by the prime minister.
At an awards ceremony next to the giant Godzilla head, an actor in a rubber suit waddled to Shinjuku Mayor Kenichi Yoshizumi. However, Toho executive Minami Ichikawa had to accept the residency certificate in Godzilla's place, since the suit's claws aren't designed to grab anything.
新宿・歌舞伎町に実物大のゴジラが登場です。 新宿コマ劇場の跡地に完成したビルは地上30階建てで、8階から上がホテルです。
Oct 21
An elderly driver has run over pedestrians in Tokyo's busy district of Kichijoji, reportedly injuring 7 people.
(NHK)
Oct 20
On the occasion of her 83rd birthday Friday, Empress Michiko welcomed the award this year of the Nobel Peace Prize to the International Campaign to Abolish Nuclear Weapons as a meaningful development in efforts to eliminate nuclear weapons.
(Japan Times)
Oct 20
Japanese police say more than 900 people under the age of 18 were victimized through social media in the first 6 months of this year.
(NHK)
Oct 20
Japan's volcanic eruption prediction committee offered the view Thursday that a major eruption may occur at Mount Shinmoe in the southwestern region of Kyushu.
(Jiji)
Oct 20
Nissan Motor has just announced it will suspend domestic shipments of vehicles from all 6 factories in Japan.
(NHK)
Oct 19
Two persons were caught on camera spraying graffiti in the historic Golden Gai district in Shinjuku Ward last week, the latest such incident in what is a worsening problem for bar owners.
(tokyoreporter.com)
Oct 19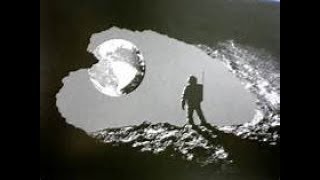 An international research team, including the Japan Aerospace Exploration Agency, or JAXA, said Wednesday that it has found a 50-kilometer-long cave under the surface of the moon through a study of observation data from JAXA's Kaguya (Selene) lunar orbiter launched in 2007.
(Jiji)
Oct 19
Senior officials from Japan, the United States, and South Korea have agreed that the 3 countries will put maximum pressure on North Korea for its repeated ballistic missile and nuclear tests.
(NHK)
Oct 19
The estimated number of visitors to Japan in January-September rose 17.9 pct from a year earlier to 21,196,400, topping the 20-million mark at the fastest pace in any year, the Japan National Tourism Organization said Wednesday.
(Jiji)
Oct 19
A Japanese Air Self-Defense Force F-4 fighter jet caught fire as it approached a runway for takeoff for a training flight at an air base in Ibaraki Prefecture, northeast of Tokyo, on Wednesday, the ASDF said.
(Jiji)
---