Anti-whaling group Sea Shepherd has agreed to pay damages to Japanese whalers for violating a US court injunction and continuing to disturb their research whaling in the Antarctic Ocean.
The Supreme Court on Monday dismissed the US-headquartered group's appeal. The justices upheld a lower court decision that found Sea Shepherd violated a 2012 court injunction, and ordered the conservation organization to pay damages.
Sea Shepherd agreed to pay 2.55 million dollars to the plaintiffs including the Japanese Institute of Cetacean Research.
The plaintiffs filed a lawsuit in 2011 with a US federal district court.
They sought to stop the hardline marine-life conservation group from obstructing Japanese research whaling in the Antarctic Ocean.
Last December, the US Court of Appeals in San Francisco said Sea Shepherd violated a provisional injunction banning the group from disturbing Japanese whalers. It ordered the group to pay damages.
The Supreme Court dismissed Sea Shepherd's appeal.
反捕鯨団体の「シー・シェパード」が、日本の調査捕鯨船に対する妨害行為への賠償金と­して日本側に約3億円を支払うことで合意したと発表しました。 日本鯨類研究所などは、シー・シェパードによる調査捕鯨船への妨害行為の差し止めを求­めて、2011年にアメリカの裁判所に提訴していました。
Oct 21
An elderly driver has run over pedestrians in Tokyo's busy district of Kichijoji, reportedly injuring 7 people.
(NHK)
Oct 20
On the occasion of her 83rd birthday Friday, Empress Michiko welcomed the award this year of the Nobel Peace Prize to the International Campaign to Abolish Nuclear Weapons as a meaningful development in efforts to eliminate nuclear weapons.
(Japan Times)
Oct 20
Japanese police say more than 900 people under the age of 18 were victimized through social media in the first 6 months of this year.
(NHK)
Oct 20
Japan's volcanic eruption prediction committee offered the view Thursday that a major eruption may occur at Mount Shinmoe in the southwestern region of Kyushu.
(Jiji)
Oct 20
Nissan Motor has just announced it will suspend domestic shipments of vehicles from all 6 factories in Japan.
(NHK)
Oct 19
Two persons were caught on camera spraying graffiti in the historic Golden Gai district in Shinjuku Ward last week, the latest such incident in what is a worsening problem for bar owners.
(tokyoreporter.com)
Oct 19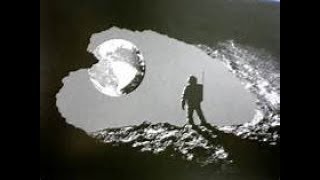 An international research team, including the Japan Aerospace Exploration Agency, or JAXA, said Wednesday that it has found a 50-kilometer-long cave under the surface of the moon through a study of observation data from JAXA's Kaguya (Selene) lunar orbiter launched in 2007.
(Jiji)
Oct 19
Senior officials from Japan, the United States, and South Korea have agreed that the 3 countries will put maximum pressure on North Korea for its repeated ballistic missile and nuclear tests.
(NHK)
Oct 19
The estimated number of visitors to Japan in January-September rose 17.9 pct from a year earlier to 21,196,400, topping the 20-million mark at the fastest pace in any year, the Japan National Tourism Organization said Wednesday.
(Jiji)
Oct 19
A Japanese Air Self-Defense Force F-4 fighter jet caught fire as it approached a runway for takeoff for a training flight at an air base in Ibaraki Prefecture, northeast of Tokyo, on Wednesday, the ASDF said.
(Jiji)
---