The much-anticipated results of a study of DNA taken from the hand bone of the so-called Kennewick Man, a 8,500-year-old skeleton discovered in Washington state in 1996, suggest the man was most closely related to Native American populations, a team of international researchers said on Thursday.
The DNA findings, published online in the journal Nature, contradict a 2014 study based on anatomical data that suggested the skeleton was most closely related to Polynesian or indigenous Japanese populations.
The Kennewick Man, named for the site of his discovery near the banks of the Columbia River in Kennewick, Washington, has been at the center of a bitter legal dispute between scientists, who want to study the remains, and a coalition of Native American tribes that is arguing for their reburial.
The dispute ended in 2004 with a ruling in favor of more research.
A study published in 2014 concluded that the Kennewick Man's anatomy was more similar to Japan's indigenous Ainu and Polynesian populations.
The researchers compared DNA extracted from a hand bone of the skeleton to that of modern Native American tribes and other world populations and concluded the Kennewick man was only distantly related to populations other than Native Americans, such as the Ainu of Japan or peoples from Polynesia, rejecting the earlier hypothesis.
Oct 20
Japan's volcanic eruption prediction committee offered the view Thursday that a major eruption may occur at Mount Shinmoe in the southwestern region of Kyushu.
(Jiji)
Oct 19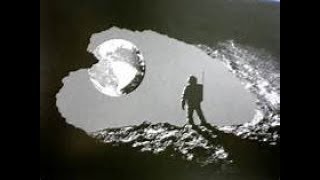 An international research team, including the Japan Aerospace Exploration Agency, or JAXA, said Wednesday that it has found a 50-kilometer-long cave under the surface of the moon through a study of observation data from JAXA's Kaguya (Selene) lunar orbiter launched in 2007.
(Jiji)
Oct 16
Nearly 2,000 fire ants have been discovered in Kyoto in a shipping container that arrived from China, local authorities said Saturday.
(Japan Times)
Oct 16
Japan may face a shortage of influenza vaccines this winter due to a production delay.
(Jiji)
Oct 14
Japan's Meteorological Agency says a volcano in the country's southwest has erupted again, following an eruption on Wednesday.
(NHK)
Oct 13
Many foreign companies cooperate with Japan on different issues. During this process, both sides usually communicate by e-mail or use different social networks. Nowadays, a lot of companies, entrepreneurs and private individuals have serious concerns about how to stay safe online and to ensure the security of data.
(newsonjapan.com)
Oct 13
The river otter found on the island of Tsushima in southwestern Japan is unlikely to be the Japanese river otter, an endemic species that has been declared extinct, a researcher said Thursday.
(Jiji)
Oct 12
A volcano in southwestern Japan is erupting for the first time in six years and spread ash in nearby cities and towns.
(Japan Today)
Oct 12
The discovery of a new species of clione sea slug, usually found in chilly polar waters, in central Japan's Toyama Bay may shed light on sea temperature changes, a local university said Thursday.
(Kyodo)
Oct 12
A man in his 40s in Tokushima Prefecture has acquired the tick-borne disease known as severe fever with thrombocytopenia syndrome, or SFTS, through contact with a dog, local government said Tuesday.
(Japan Times)
---