The much-anticipated results of a study of DNA taken from the hand bone of the so-called Kennewick Man, a 8,500-year-old skeleton discovered in Washington state in 1996, suggest the man was most closely related to Native American populations, a team of international researchers said on Thursday.
The DNA findings, published online in the journal Nature, contradict a 2014 study based on anatomical data that suggested the skeleton was most closely related to Polynesian or indigenous Japanese populations.
The Kennewick Man, named for the site of his discovery near the banks of the Columbia River in Kennewick, Washington, has been at the center of a bitter legal dispute between scientists, who want to study the remains, and a coalition of Native American tribes that is arguing for their reburial.
The dispute ended in 2004 with a ruling in favor of more research.
A study published in 2014 concluded that the Kennewick Man's anatomy was more similar to Japan's indigenous Ainu and Polynesian populations.
The researchers compared DNA extracted from a hand bone of the skeleton to that of modern Native American tribes and other world populations and concluded the Kennewick man was only distantly related to populations other than Native Americans, such as the Ainu of Japan or peoples from Polynesia, rejecting the earlier hypothesis.
Mar 23
Across the country delicate pink and white cherry blossoms are emerging, but the famed blooms are facing a potentially mortal enemy, experts say: an invasive foreign beetle.
(Japan Times)
Mar 22
Japan will need the equivalent of 1,600 Tokyo Domes to store rubble and debris produced from a long-anticipated huge earthquake along the Nankai Trough off the Pacific coast, according to an estimate.
(Asahi)
Mar 20
Japan aims to speed space startups toward the final frontier by offering monetary aid from a pool of 100 billion yen ($940 million), as well as creating a human resource hub and weighing a legal path for commercial development on the moon.
(Nikkei)
Mar 20
Japanese Crown Prince Naruhito on Sunday visited an agricultural research center in the Cerrado, a savanna region in midwestern Brazil.
(Jiji)
Mar 17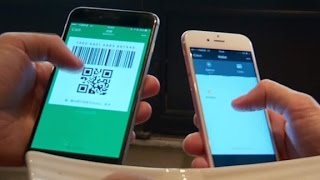 Smartphone users in Japan may soon start enjoying a faster and easier shopping experience. The country's 3 major banks say they're going to join hands to standardize a single payment system using QR code.
(NHK)
Mar 16
Japan will begin allowing commercial drones to deliver packages in remote areas this summer with a view to urban operation in a few years as labor-strapped companies look to take advantage of the technology.
(Nikkei)
Mar 15
Japan's Forestry and Forest Products Research Institute and the Wakayama prefectural government's forestry test station have given a new species of a wild cherry tree the Japanese name "Kumanozakura."
(Jiji)
Mar 15
Another Japanese nuclear reactor has been restarted following the March 2011 nuclear accident in Fukushima in Japan.
(NHK)
Mar 14
Japan's infrastructure ministry is studying a system that will allow people to discard used diapers in the sewage system.
(NHK)
Mar 08
Nearly 7 years after the triple meltdown at Fukushima Daiichi nuclear power plant, Japan's chief nuclear regulator says the 2011 accident is not over.
(NHK)
---