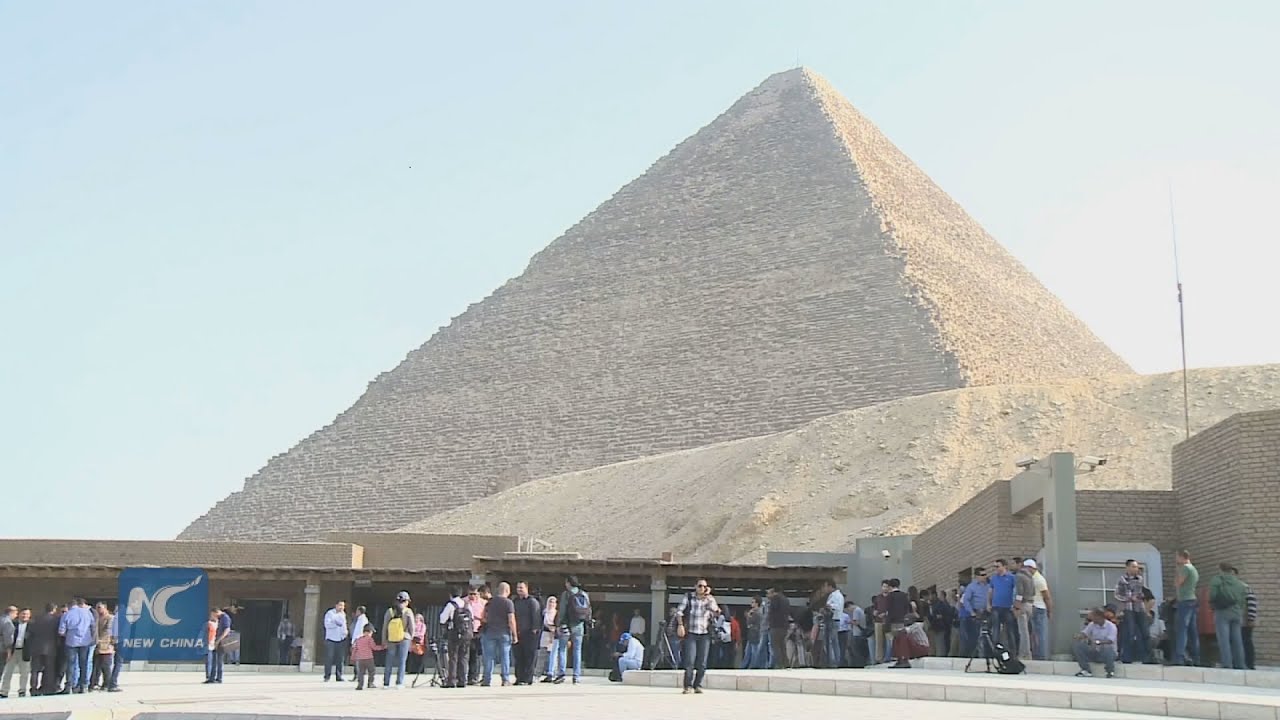 A team of scientists from four countries, including Japan, has launched a project to look inside ancient pyramids by using advanced technology.
Researchers from Egypt, Japan, France and Canada are taking part in the 'Scan Pyramids' project. They held a news conference near Cairo on Sunday.
Assistant Professor Kunihiro Morishima of Nagoya University explained how he and his Japanese colleagues deploy a device that uses elementary particles called muons to help researcher peer inside the pyramids.
Muons are created when cosmic rays collide with the Earth's atmosphere.
The particles can easily pass through hard structures such as pyramids and provide clear internal images like an X-ray examination.
Jan 18
Japan is marking the 23rd anniversary of the Great Hanshin Earthquake that hit the western port city of Kobe and the surrounding areas.
(NHK)
Jan 18
Australian rugby legend George Smith was arrested by the Tokyo police on New Year's Eve for allegedly assaulting a taxi driver after refusing to pay his fare, authorities said Wednesday.
(Japan Times)
Jan 18
Famous snow trees in the Hakkoda mountains in Aomori, northeastern Japan, part of the Towada-Hachimantai National Park, have been smeared with graffiti in fluorescent pink spray paint, it was learned Wednesday.
(Jiji)
Jan 18
Major Japanese mobile carrier NTT Docomo says its subscribers will be able to pay at stores using a QR code.
(NHK)
Jan 18
Tokyo Metropolitan Police have busted a so-called "JK" (joshi kosei) school girl business that is suspected of dispatching underage female employees to hotels to provide sex services, reports the Sankei Shimbun
(tokyoreporter.com)
Jan 18
Tokyo Metropolitan Police have arrested a 27-year-old male teacher for allegedly molesting a second-year high school boy on a train on Tuesday, reports Sports Nippon (Jan. 17).
(tokyoreporter.com)
Jan 18
The Japanese government will offer an option to postpone the starting age for receiving public pensions to over 70, according to draft policy guidelines unveiled Wednesday.
(Jiji)
Jan 18
Researchers have confirmed that there is a glacier in the Kakunezato snowy valley in Kashimayarigatake, a 2,889-meter mountain straddling the central Japan prefectures of Nagano and Toyama, it was learned on Wednesday.
(Jiji)
Jan 18
Japan's Recruit Holdings says it will team up with Airbnb, the leading US tourist accommodation platform, to offer rental housing for travelers in Japan.
(NHK)
Jan 17
Hokkaido Prefectural Police have arrested a former co-worker of a 23-year-old woman who was found murdered in her residence in Sapporo last year, reports Nippon News Network
(tokyoreporter.com)
---