A teenager from Kimitsu, Chiba Prefecture, under arrest after allegedly killing his grandparents said he was ready to kill anyone but picked family members because someone else might run away, police said Monday.
"I wanted to kill anybody, even a passer-by," police quoted the 17-year-old as saying.
"Now, on second thought I've done something terrible. I really regret it," he allegedly said during interrogation.
The high school student, whose name is being withheld because he is a minor, was arrested after he turned himself in Saturday evening, saying he had killed his grandmother, 64, and grandfather, 67.
He was initially arrested for the alleged murder of his grandmother only, but the Chiba Prefectural Police are investigating the case on suspicion of double murder.
They handed the teen's case over to the prosecutors Monday morning.
According to the police, the teen has confessed to killing both grandparents at around 6 a.m. Wednesday. The police speculate he used a spare set of keys in his possession to enter their house when the couple were asleep.
The bodies of the couple, who were dressed in pajamas, bore stab wounds, and their heads appeared to have been beaten repeatedly with a blunt instrument.
千葉県君津市で、「祖父母を殺害した」と自首して逮捕された17歳の少年が「通行人で­も殺そうと考えたが、逃げられると思って身内にした」と供述していることが分かりまし­た。 高校2年生の少年は23日、君津市内の住宅で、祖母の頭を刃物で刺すなどして殺害した­疑いで28日朝に送検されました。
Nov 23
Tokyo Metropolitan Police are searching have arrested eight persons, including an organized crime member, in the robbery of gold valued at nearly 100 million yen from a shop in Taito Ward earlier this year, reports NHK
(tokyoreporter.com)
Nov 23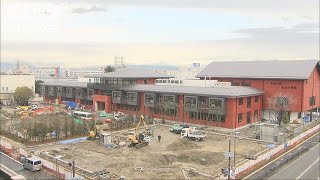 The government sold land in Osaka to school operator Moritomo Gakuen for a highly discounted price based on faulty data estimating the cost of removing industrial waste left in the plot, a government watchdog on spending concluded in a much-awaited report released Wednesday.
(Japan Times)
Nov 22
The Imperial Household Agency said Wednesday the wedding ceremony of Princess Mako, the eldest granddaughter of Emperor Akihito, and her classmate from university days Kei Komuro will be held on Nov 4 next year.
(Japan Today)
Nov 22
NHK has learned Japan is getting closer to finding out a date for the Emperor's abdication.
(NHK)
Nov 21
Police are set to refer sumo grand champion Harumafuji to prosecutors by the end of the year on suspicion of assaulting lower-ranked wrestler Takanoiwa in a drunken brawl, investigative sources said Tuesday.
(Japan Times)
Nov 21
Tokyo Metropolitan Police have arrested a 31-year-old man for organizing an orgy event via the social-networking service Twitter, reports the Sankei Shimbun.
(tokyoreporter.com)
Nov 21
A wild boar was killed after it injured an 11-year-old girl during a rampage in the town of Oizumi on Monday, reports NHK.
(tokyoreporter.com)
Nov 21
Osaka Prefectural Police have arrested a 53-year-old woman living in Neyagawa City the bodies of four newborn infants were found encased in concrete in a residence, reports TV Asahi
(tokyoreporter.com)
Nov 21
A group of Japanese researchers has developed the country's first quantum computer and is offering others free trials as a way to spur further innovation.
(NHK)
Nov 21
As a part of a crackdown on illegal gambling, Tokyo Metropolitan Police have busted a pair of internet casinos operating in Shibuya Ward, reports TV Asahi
(tokyoreporter.com)
---