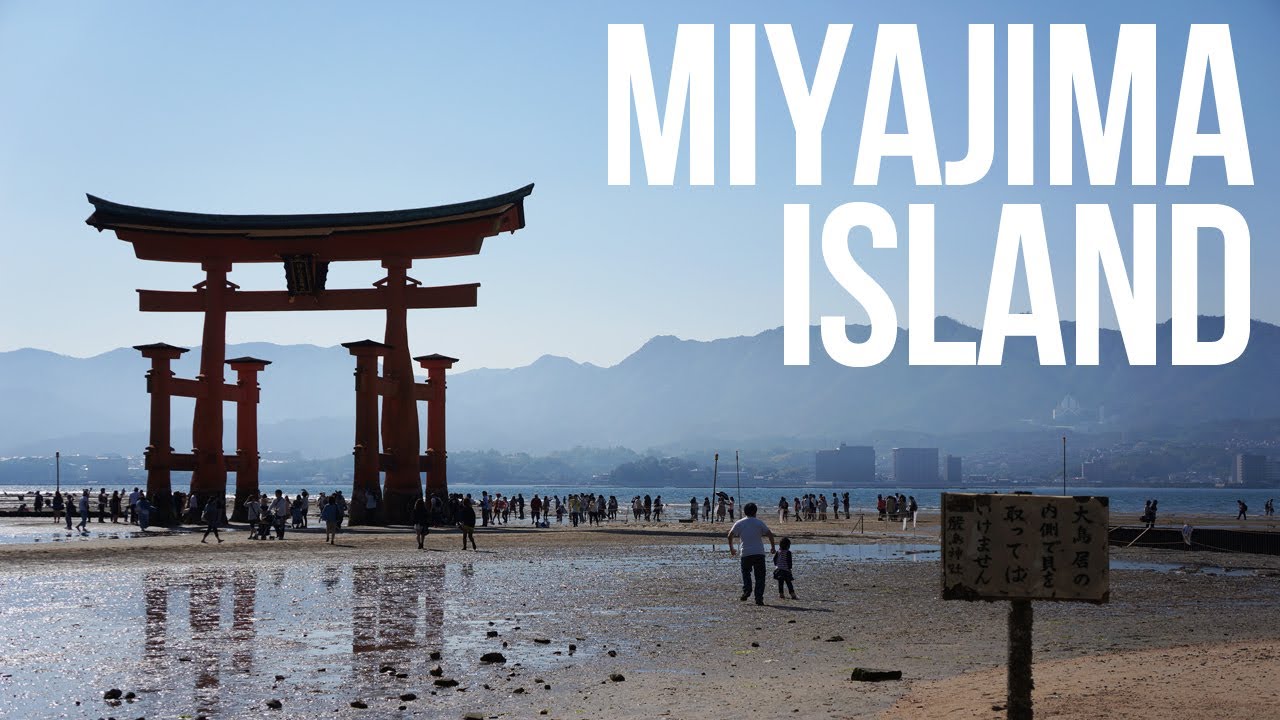 My alarm sounded at 6:45 a.m., but I quickly silenced it and rolled over in my futon. I enjoyed a fleeting moment of quietude before the thrumming of rubber soles on pavement and accompanying excited voices crescendoed, a brief multilingual hubbub that then faded away for a minute or two before rising up again. It was starting.
A stone's throw from my hotel, the various ferries and fast boats had begun to disgorge waves of day-trippers to Miyajima Island, and these sightseers invariably made a beeline to Itsukushima Shrine and its world famous floating torii. This route took them down the crescent boulevard along the waterfront and directly beneath my rented room.
Heaving a tired sigh, I hoisted myself from the floor and looked out the window across the stretch of Hiroshima Prefecture's Seto Inland Sea that separated me from the mainland. Each gaggle of visitors on the street below sounded larger than the one before, and I could see another ferry just coming in.
The shops and restaurants were mostly still shuttered as I made my way through town, and no one was posing for photos in front of the world's biggest rice scoop yet. Having visited Itsukushima Shrine just before closing the previous evening, I continued to dodge the crowds by heading to neighboring Toyokuni Shrine. As I had hoped, I was among the very first visitors of the day to this 16th-century library of Buddhist sutras built by Toyotomi Hideyoshi. Never fully completed, the hall was converted to a Shinto shrine after Hideyoshi's death. I took my time inspecting the dozens of peculiar paintings hanging from the rafters above, but it wasn't too long before a mass of uniformed primary school students began to swarm the hall and I made my retreat.
I followed the signs to the ropeway up Mount Misen, which at 535 meters is Itsukushima's tallest peak. After passing through Momijidani Park, I veered right onto a footpath that ran roughly parallel to one of the small sacred streams that empty into the Inland Sea at Itsukushima Shrine. The early morning air was bracing, but I was soon shedding layers as I wove my way through enormous boulders left behind by the landslide that wiped out the shrine below 70 years earlier.
Nov 19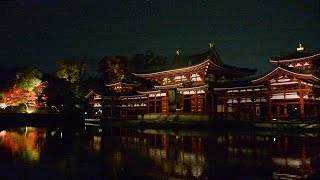 The Phoenix Hall of Byodoin temple, a UNESCO World Heritage site in Uji, Kyoto Prefecture, glows at night during a trial illumination on Friday.
(the-japan-news.com)
Nov 17
Osaka Governor Ichiro Matsui sought support for the western Japan prefecture's bid to host the 2025 World Exposition at a general meeting of the Bureau International des Expositions in Paris on Wednesday.
(Jiji)
Nov 17
Japanese regional carrier Air Do becomes the latest airline struck by the global shortage of pilots, saying Thursday it has canceled 26 flights scheduled for February after already grounding 34 trips this month.
(Nikkei)
Nov 17
The government plans to actively promote stays at farming villages geared toward foreign tourists. Supportive measures to begin next fiscal year will include sponsoring skilled chefs to hold cooking classes at women's clubs to enhance local cuisine, and other steps to attract foreigners interested Japanese food and culture.
(the-japan-news.com)
Nov 16
Colorful autumn leaves are in their prime at a park in Saitama Prefecture, north of Tokyo, drawing many visitors.
(NHK)
Nov 16
The Imperial Household Agency said Wednesday that it will open Inui Street, running through the Imperial Palace in central Tokyo, to the public on Dec. 2-10.
(Jiji)
Nov 15
The first public exhibition of a giant panda cub born at a Tokyo zoo in 29 years will begin next month, with large numbers of visitors expected.
(Japan Today)
Nov 13
Of all the things there are to see and do in a foreign city, it's fair to say a visit to the local garbage incinerator is not usually one of them. But a garbage facility in the Japanese city of Osaka has become a major tourist attraction --- for all the wrong reasons.
(cairnspost.com.au)
Nov 13
The Ritz-Carlton, Osaka's French restaurant La Baie and The Ritz-Carlton Kyoto's Japanese restaurant Tempura Mizuki have both been awarded one Michelin star in the Michelin Guide to Kyoto and Osaka 2018.
(Japan Today)
Nov 12
Airports around the world have found an unconventional, eco-friendly way to take advantage of all the unused open space around their runways and buildings: hosting beehives.
(Japan Times)
---