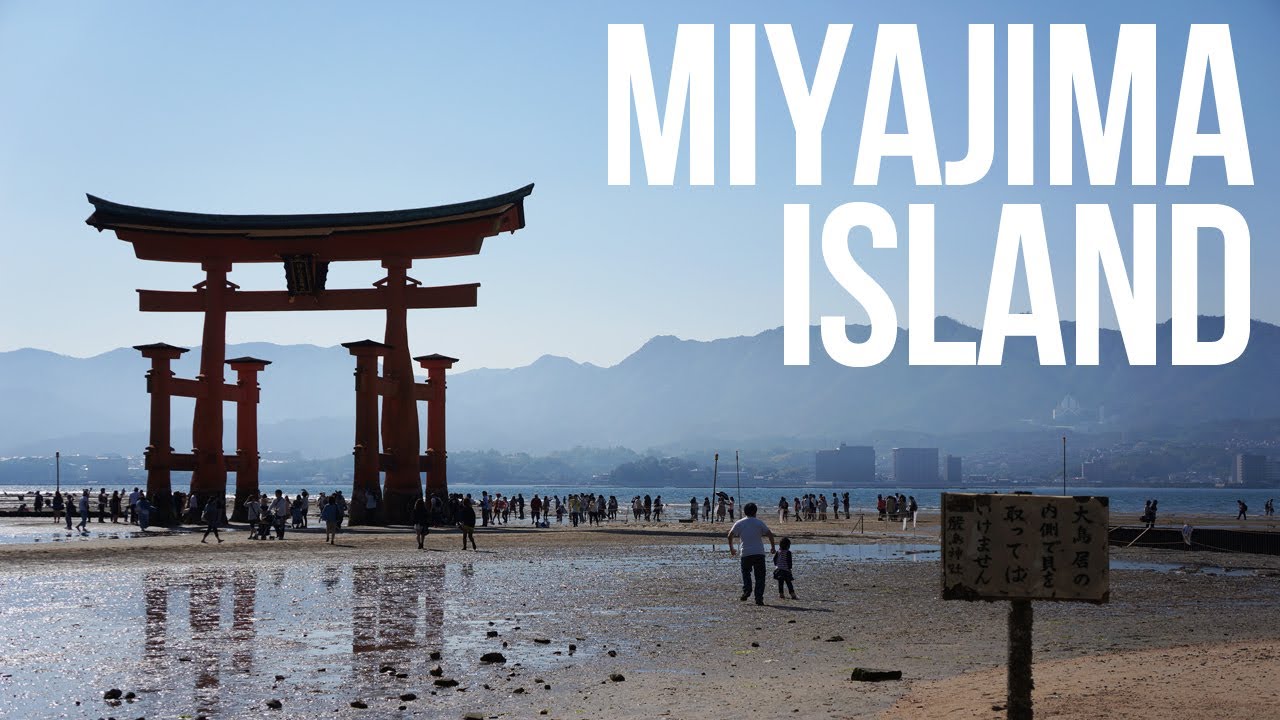 My alarm sounded at 6:45 a.m., but I quickly silenced it and rolled over in my futon. I enjoyed a fleeting moment of quietude before the thrumming of rubber soles on pavement and accompanying excited voices crescendoed, a brief multilingual hubbub that then faded away for a minute or two before rising up again. It was starting.
A stone's throw from my hotel, the various ferries and fast boats had begun to disgorge waves of day-trippers to Miyajima Island, and these sightseers invariably made a beeline to Itsukushima Shrine and its world famous floating torii. This route took them down the crescent boulevard along the waterfront and directly beneath my rented room.
Heaving a tired sigh, I hoisted myself from the floor and looked out the window across the stretch of Hiroshima Prefecture's Seto Inland Sea that separated me from the mainland. Each gaggle of visitors on the street below sounded larger than the one before, and I could see another ferry just coming in.
The shops and restaurants were mostly still shuttered as I made my way through town, and no one was posing for photos in front of the world's biggest rice scoop yet. Having visited Itsukushima Shrine just before closing the previous evening, I continued to dodge the crowds by heading to neighboring Toyokuni Shrine. As I had hoped, I was among the very first visitors of the day to this 16th-century library of Buddhist sutras built by Toyotomi Hideyoshi. Never fully completed, the hall was converted to a Shinto shrine after Hideyoshi's death. I took my time inspecting the dozens of peculiar paintings hanging from the rafters above, but it wasn't too long before a mass of uniformed primary school students began to swarm the hall and I made my retreat.
I followed the signs to the ropeway up Mount Misen, which at 535 meters is Itsukushima's tallest peak. After passing through Momijidani Park, I veered right onto a footpath that ran roughly parallel to one of the small sacred streams that empty into the Inland Sea at Itsukushima Shrine. The early morning air was bracing, but I was soon shedding layers as I wove my way through enormous boulders left behind by the landslide that wiped out the shrine below 70 years earlier.
Sep 22
Maharaja, a popular disco during Japan's bubble economy era in the 1980s, reopened in Kyoto's Gion district this month.
(Jiji)
Sep 22
The number of foreign visitors to Japan continues to grow. The total so far this year has already topped 20 million.
(NHK)
Sep 20
Jurassic Park may be the first thing that comes to mind when you see Aogashima Island from the air - but yes, THIS IS TOKYO!
(ONLY in JAPAN)
Sep 20
Japan has no shortage of festivals for every season, from the weird and wacky, to the absolutely magical. One such festival that would fall into the latter category is the Tengu no Hi-watari (天狗の火渡り), which takes place annually in Japan's northern-most prefecture of Hokkaido.
(rocketnews24.com)
Sep 20
Delta Air Lines has announced it will end flights between Japan and Guam because of low demand just days after another airline delayed Japan-Guam flights because of North Korea's threat to attack the U.S. island territory.
(Japan Today)
Sep 12
A folding screen painted in ink featuring main characters of the Star Wars movie was unveiled Tuesday at Byodoin, a Buddhist temple on UNESCO's World Heritage list in Kyoto Prefecture, ahead of the release of the latest episode in December.
(Japan Times)
Sep 11
Reflecting the recent rise of alpine accidents amid the trekking boom in Japan, experts advise hikers to get insurance covering search and rescue expenses, which can be hugely expensive.
(Japan Today)
Sep 10
The opportunity to see wild brown bears in their natural environment has made a national park in Hokkaido a popular hiking destination.
(Japan Times)
Sep 07
Japan's tourism ministry plans to urge local governments to set ordinances to exempt historic buildings, such as "kominka" traditional folk houses, from the building standards law, to better promote the use of such structures for tourism.
(Jiji)
Sep 05
This restaurant-machine fusion is one small step for vending, one giant leap for vending-machine-kind.
(rocketnews24.com)
---