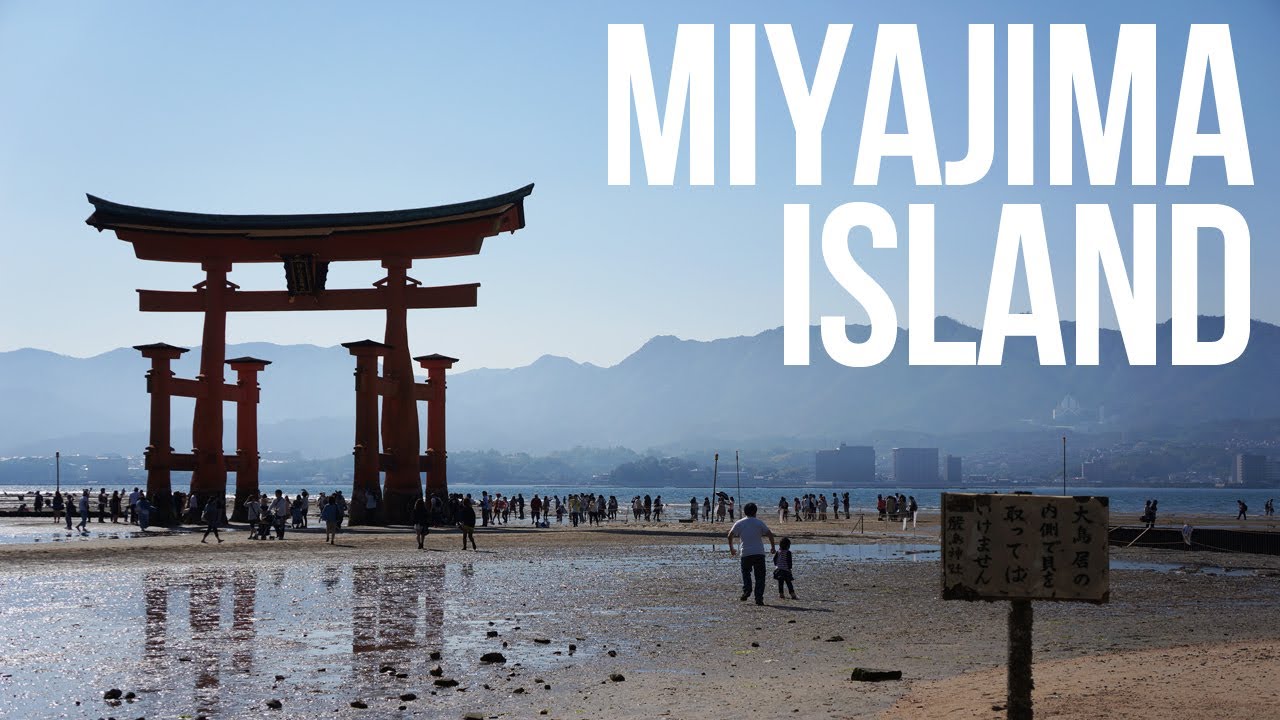 My alarm sounded at 6:45 a.m., but I quickly silenced it and rolled over in my futon. I enjoyed a fleeting moment of quietude before the thrumming of rubber soles on pavement and accompanying excited voices crescendoed, a brief multilingual hubbub that then faded away for a minute or two before rising up again. It was starting.
A stone's throw from my hotel, the various ferries and fast boats had begun to disgorge waves of day-trippers to Miyajima Island, and these sightseers invariably made a beeline to Itsukushima Shrine and its world famous floating torii. This route took them down the crescent boulevard along the waterfront and directly beneath my rented room.
Heaving a tired sigh, I hoisted myself from the floor and looked out the window across the stretch of Hiroshima Prefecture's Seto Inland Sea that separated me from the mainland. Each gaggle of visitors on the street below sounded larger than the one before, and I could see another ferry just coming in.
The shops and restaurants were mostly still shuttered as I made my way through town, and no one was posing for photos in front of the world's biggest rice scoop yet. Having visited Itsukushima Shrine just before closing the previous evening, I continued to dodge the crowds by heading to neighboring Toyokuni Shrine. As I had hoped, I was among the very first visitors of the day to this 16th-century library of Buddhist sutras built by Toyotomi Hideyoshi. Never fully completed, the hall was converted to a Shinto shrine after Hideyoshi's death. I took my time inspecting the dozens of peculiar paintings hanging from the rafters above, but it wasn't too long before a mass of uniformed primary school students began to swarm the hall and I made my retreat.
I followed the signs to the ropeway up Mount Misen, which at 535 meters is Itsukushima's tallest peak. After passing through Momijidani Park, I veered right onto a footpath that ran roughly parallel to one of the small sacred streams that empty into the Inland Sea at Itsukushima Shrine. The early morning air was bracing, but I was soon shedding layers as I wove my way through enormous boulders left behind by the landslide that wiped out the shrine below 70 years earlier.
Jul 21
Japan has expanded the list of standardized pictograms used in signboards and posts as part of an effort to better serve foreign visitors in the run-up to the 2020 Tokyo Olympic and Paralympic Games.
(Kyodo)
Jul 20
The number of tourists coming to Japan hit a record high in the first half of 2017. The Japan National Tourism Organization says more than 13.75 million people visited Japan in the 6 months.
(NHK)
Jul 18
If you want to visit the Nagoya amusement park on a Tuesday or Wednesday, you'd better go soon.
(rocketnews24.com)
Jul 17
Spectators, including many tourists, enjoyed a parade of colorfully decorated floats at the annual Gion Festival in Japan's ancient capital of Kyoto on Monday.
(NHK)
Jul 17
The health ministry will launch a survey to look into medical expenses paid by foreign tourists to deal with an apparent increase in unpaid cases, a source close to the matter said recently.
(Japan Today)
Jul 16
A luxury sightseeing train to run near Tokyo has been unveiled at a ceremony with train operators, local officials and the media.
(NHK)
Jul 16
Major Japanese carriers will start randomly checking passengers' electronic devices for explosives before they board aircraft, responding to a U.S. request to enhance aviation security to counter terrorism, airport sources said Friday.
(Kyodo)
Jul 16
The Giga Dinosaur Exhibition 2017, which exhibits reconstructed full-body skeletons and fossil specimens from many dinosaurs, opened at Makuhari Messe in Mihama Ward, Chiba, on Saturday.
(the-japan-news.com)
Jul 13
Hokkaido, the northernmost of Japan's main islands, is filled with beautiful scenery, but one of the best concentrations is to be found in the town of Biei. With rolling hills and lush farmland, it's enough to make anyone stop for a moment and drink it all in, especially if you've just come from Tokyo or one of the country's other urban population centers.
(rocketnews24.com)
Jul 10
A UNESCO committee has decided to register a group of monuments in western Japan as a World Cultural Heritage Site.
(NHK)
---