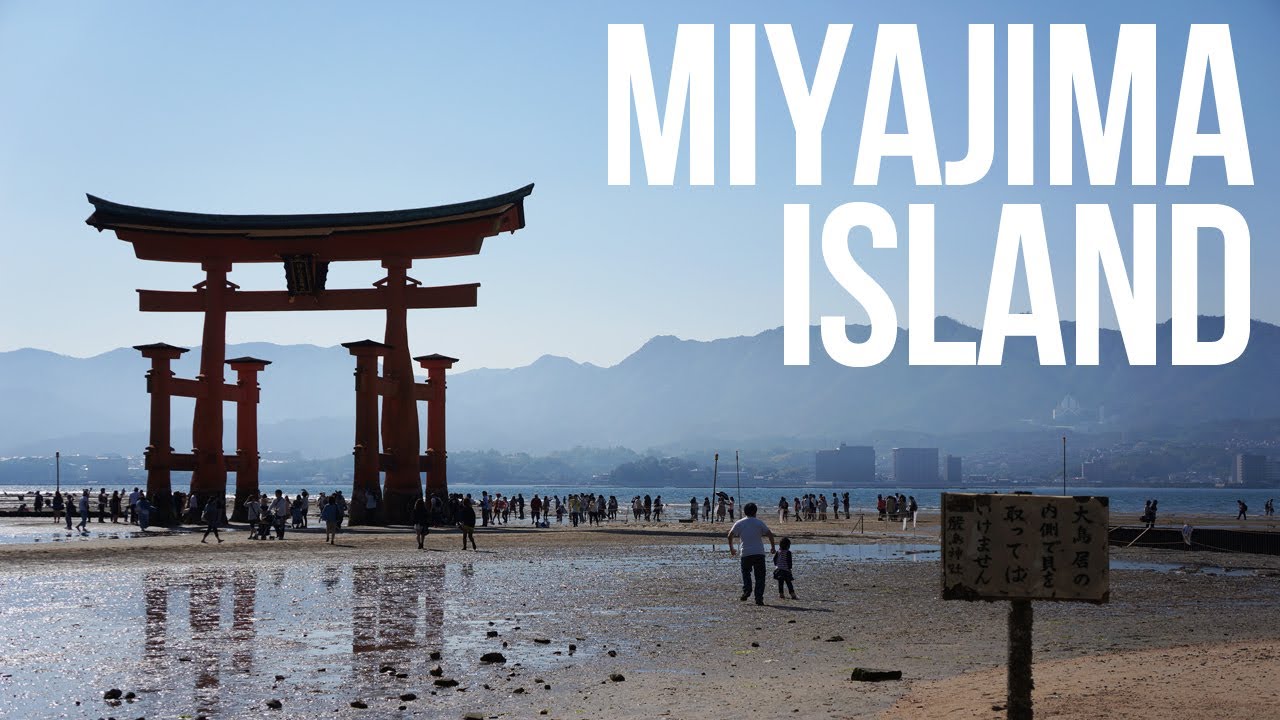 My alarm sounded at 6:45 a.m., but I quickly silenced it and rolled over in my futon. I enjoyed a fleeting moment of quietude before the thrumming of rubber soles on pavement and accompanying excited voices crescendoed, a brief multilingual hubbub that then faded away for a minute or two before rising up again. It was starting.
A stone's throw from my hotel, the various ferries and fast boats had begun to disgorge waves of day-trippers to Miyajima Island, and these sightseers invariably made a beeline to Itsukushima Shrine and its world famous floating torii. This route took them down the crescent boulevard along the waterfront and directly beneath my rented room.
Heaving a tired sigh, I hoisted myself from the floor and looked out the window across the stretch of Hiroshima Prefecture's Seto Inland Sea that separated me from the mainland. Each gaggle of visitors on the street below sounded larger than the one before, and I could see another ferry just coming in.
The shops and restaurants were mostly still shuttered as I made my way through town, and no one was posing for photos in front of the world's biggest rice scoop yet. Having visited Itsukushima Shrine just before closing the previous evening, I continued to dodge the crowds by heading to neighboring Toyokuni Shrine. As I had hoped, I was among the very first visitors of the day to this 16th-century library of Buddhist sutras built by Toyotomi Hideyoshi. Never fully completed, the hall was converted to a Shinto shrine after Hideyoshi's death. I took my time inspecting the dozens of peculiar paintings hanging from the rafters above, but it wasn't too long before a mass of uniformed primary school students began to swarm the hall and I made my retreat.
I followed the signs to the ropeway up Mount Misen, which at 535 meters is Itsukushima's tallest peak. After passing through Momijidani Park, I veered right onto a footpath that ran roughly parallel to one of the small sacred streams that empty into the Inland Sea at Itsukushima Shrine. The early morning air was bracing, but I was soon shedding layers as I wove my way through enormous boulders left behind by the landslide that wiped out the shrine below 70 years earlier.
Jun 22
The number of foreign tourists visiting Japan is continuing to increase. It hit a new record for the month of May.
(NHK)
Jun 21
Japan Airlines (JAL) is now providing free inflight connectivity throughout the entire flight to customers flying on domestic routes.
(getconnected.aero)
Jun 21
Hydrangea flowers are in full bloom in Tokyo and the surrounding area. They are a welcome sight for people who don't like the rainy season.
(NHK)
Jun 20
Japan has become world-famous for its incredibly polished customer service, which isn't something you'll find only at premium-priced hotels and leisure resorts. Just about any shop or restaurant you go to in Japan, right down to convenience stores and fast food joints, will be staffed by courteous clerks and servers.
(rocketnews24.com)
Jun 18
Train buffs and railway officials have attended the launch of a luxury sleeper train journey from Osaka Station.
(NHK)
Jun 18
In Yamanashi Prefecture, the top producer of wine made only from grapes grown in Japan, three cities have come together to create a plan for a wine resort.
(Japan Times)
Jun 16
Irises are in full bloom in a mountainous area in Saitama Prefecture, near Tokyo.
(NHK)
Jun 11
Japan Airlines' hanger and exhibition areas open to the public on a reservation bases, collectively called Sky Museum, topped the rankings of popular tourist spots in Tokyo, the metropolitan government's Transportation Bureau has said.
(Jiji)
Jun 10
The enactment of the minpaku home-sharing law in the Diet's upper house Friday removes the regulatory uncertainties surrounding renting private dwellings as temporary accommodations, possibly opening the door for dramatic growth of a new industry in Japan.
(Nikkei)
Jun 08
The Universal Studios Japan theme park in Osaka plans to add a new area featuring Nintendo characters and worlds, which was unveiled at a groundbreaking ceremony Thursday.
(Japan Times)
---