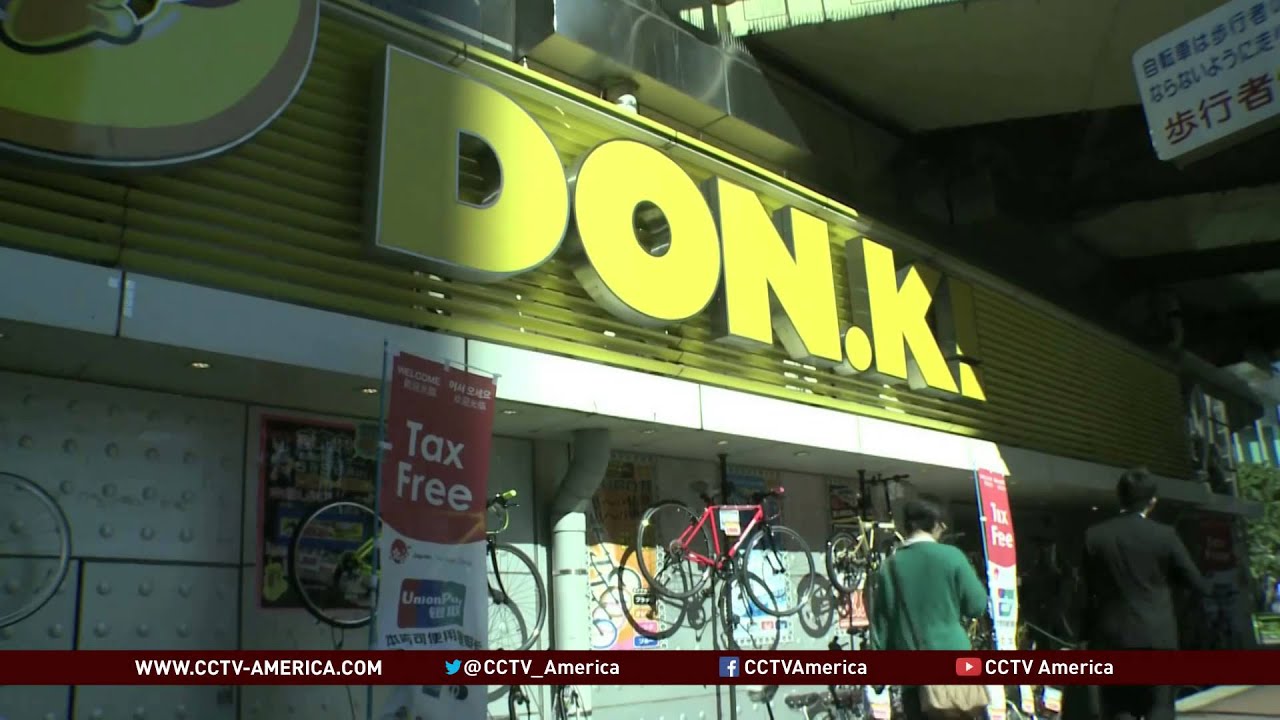 With few positive signs of recovery for Japan's slumping economy, foreign tourism remains a sole ray of hope, and tourism authorities, local governments, industry players as well as retailers are eagerly awaiting another possibly record-breaking surge in Chinese tourists during next month's Chinese New Year holiday.
Though economists say a tourism boom alone won't bail the country out of its economic plight, they do see it having a positive impact.
Koichi Haji, managing director of NLI Research Institute, says the "effect in buoying economic sentiment is big."
Foreign nationals visiting areas outside the capital are also likely to play a key role in revitalizing local economies, one of the key aspects of Prime Minister Shinzo Abe's economic policy, said Dai-ichi Life Research Institute Chief Economist Hideo Kumano.
But the current focus on tourism derives mostly from its sheer pace of growth.
From January last year to November, the number of arrivals surged by about 48 percent from the same period a year earlier to an estimated 18 million, according to the government-affiliated Japan National Tourism Organization. A year before that, the visitor count jumped 29 percent.
The latest figure brings the government tantalizingly close to achieving its annual 20 million target set for 2020, the year of the Tokyo Olympics.
Among the flood of arrivals Chinese tourists stand out as the leader. While territorial and historical issues had long been a thorn in the side of bilateral ties, Chinese tourists continue to visit Japan in numbers that outpace other nationalities in size and growth.
JNTO statistics show over 4.6 million Chinese visited Japan from January last year to November, up 109 percent year-on-year.
Jul 21
Japan has expanded the list of standardized pictograms used in signboards and posts as part of an effort to better serve foreign visitors in the run-up to the 2020 Tokyo Olympic and Paralympic Games.
(Kyodo)
Jul 21
An informed source in the sumo world says Mongolian Yokozuna Grand Champion Hakuho is considering the option of acquiring Japanese citizenship. The move would allow him to become a stablemaster after retirement and train younger wrestlers.
(NHK)
Jul 21
A male worker for a construction company engaged in a project to construct Japan's new National Stadium, the main venue for the 2020 Tokyo Olympics and Paralympics, committed suicide in March, a lawyer representing his bereaved relatives revealed Thursday.
(Jiji)
Jul 20
The number of criminal offenses reported to police in Japan in January-June fell 7.7 pct from a year earlier to 450,887, on track to hit an annual postwar low, a National Police Agency report showed Thursday.
(Jiji)
Jul 20
Policymakers at the Bank of Japan have decided to continue with their easing program in a bid to achieve a 2-percent inflation target. But the officials have revised the forecast date for meeting the target. They say an extra year is needed.
(NHK)
Jul 20
The United States is bracing for the possibility of another ballistic missile launch by North Korea.
(NHK)
Jul 20
A 49-year-old woman had been arrested after camera footage showed that she had been adding dishwashing detergent to her husband and son's tea, local police said.
(Japan Today)
Jul 20
The operator of the Fukushima Daiichi Nuclear Power Plant says the metal scaffolding right below the damaged No.3 reactor appears to have gone missing after the 2011 disaster.
(NHK)
Jul 20
Students at a junior high school in Tochigi Prefecture's Takenazawa town have felt ill after eating cheese at the school cafeteria, local board of education representatives said.
(Japan Today)
Jul 20
The Yokohama District Court on Wednesday sentenced a former elementary school teacher to three years in prison on sexual abuse and child pornography charges.
(Japan Today)
---