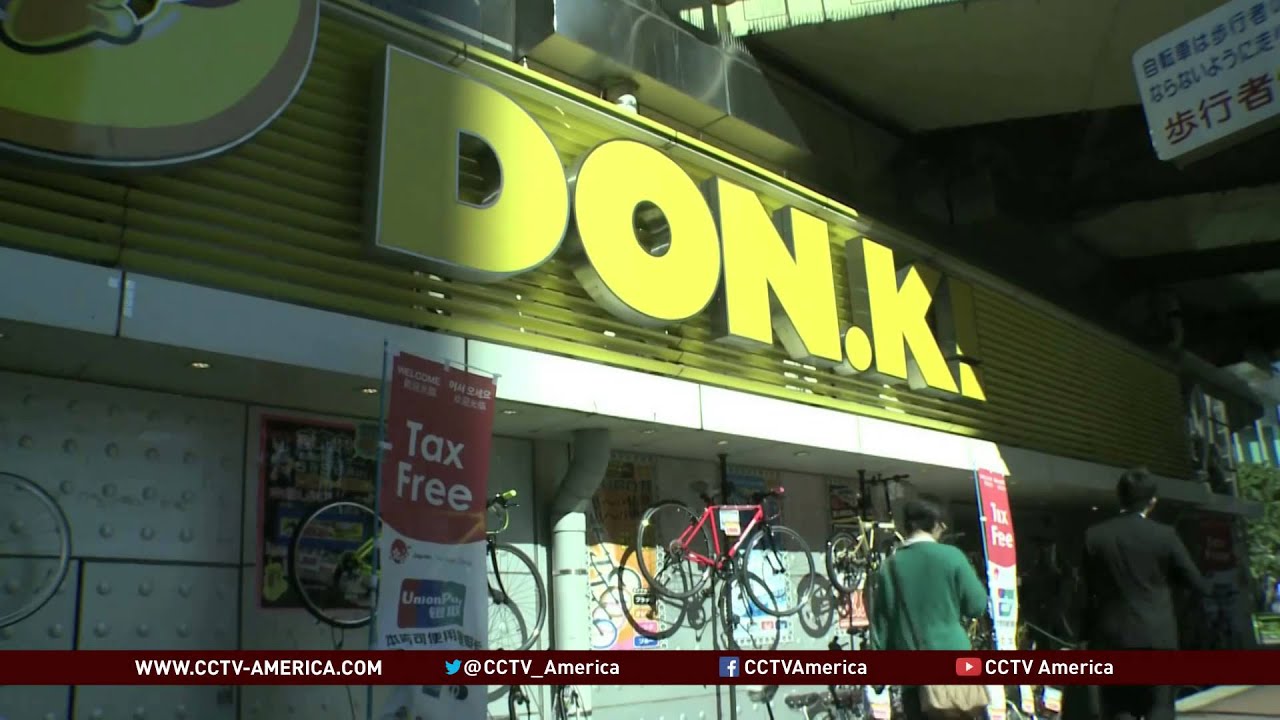 With few positive signs of recovery for Japan's slumping economy, foreign tourism remains a sole ray of hope, and tourism authorities, local governments, industry players as well as retailers are eagerly awaiting another possibly record-breaking surge in Chinese tourists during next month's Chinese New Year holiday.
Though economists say a tourism boom alone won't bail the country out of its economic plight, they do see it having a positive impact.
Koichi Haji, managing director of NLI Research Institute, says the "effect in buoying economic sentiment is big."
Foreign nationals visiting areas outside the capital are also likely to play a key role in revitalizing local economies, one of the key aspects of Prime Minister Shinzo Abe's economic policy, said Dai-ichi Life Research Institute Chief Economist Hideo Kumano.
But the current focus on tourism derives mostly from its sheer pace of growth.
From January last year to November, the number of arrivals surged by about 48 percent from the same period a year earlier to an estimated 18 million, according to the government-affiliated Japan National Tourism Organization. A year before that, the visitor count jumped 29 percent.
The latest figure brings the government tantalizingly close to achieving its annual 20 million target set for 2020, the year of the Tokyo Olympics.
Among the flood of arrivals Chinese tourists stand out as the leader. While territorial and historical issues had long been a thorn in the side of bilateral ties, Chinese tourists continue to visit Japan in numbers that outpace other nationalities in size and growth.
JNTO statistics show over 4.6 million Chinese visited Japan from January last year to November, up 109 percent year-on-year.
Sep 22
Prime Minister Shinzo Abe addressed the U.N. General Assembly on Wednesday, calling for strict implementation of U.N. Security Council resolutions against North Korea, which has conducted a series of nuclear tests and missile launches.
(the-japan-news.com)
Sep 22
Japanese police reported a record-high 30,262 children as suspected abuse victims to welfare authorities in the first half of 2017, on the back of increased public awareness of the issue, the National Police Agency said Thursday.
(Japan Today)
Sep 22
A 31-year-old Filipino on an international wanted list for suspected involvement in a 2004 rape and murder in baraki Prefecture on Thursday admitted his guilt to Kyodo News.
(Japan Today)
Sep 22
Maharaja, a popular disco during Japan's bubble economy era in the 1980s, reopened in Kyoto's Gion district this month.
(Jiji)
Sep 22
The number of adults strongly suspected of having diabetes in Japan has been estimated at 10 million, a 2016 survey by the health ministry showed Thursday.
(Jiji)
Sep 22
Bank of Japan Governor Haruhiko Kuroda defended the BOJ's yield curve control on Thursday, the first anniversary of the key item in the bank's ultraeasy monetary policy regime.
(Jiji)
Sep 22
Japan's prime minister wants to use revenue from the increased consumption tax to provide tuition-free preschool and higher education. Shinzo Abe says the move would be part of his drive to invest more in human resource development.
(NHK)
Sep 22
Japan's education ministry unveiled on Thursday new English textbooks to be used for elementary school fifth- and sixth-graders' foreign-language classes for fiscal 2018 and 2019.
(Jiji)
Sep 22
The number of foreign visitors to Japan continues to grow. The total so far this year has already topped 20 million.
(NHK)
Sep 21
More than 40 countries have signed a global treaty at UN Headquarters to legally ban nuclear weapons.
(NHK)
---