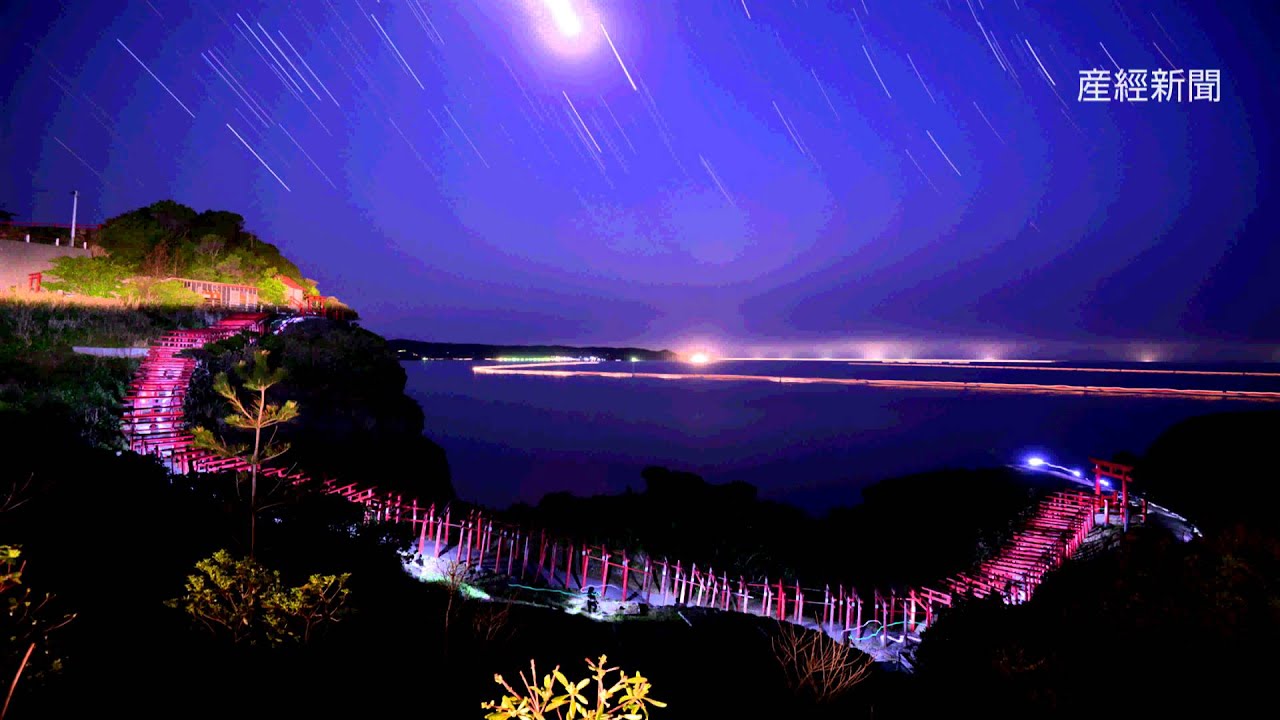 As much as we love the hustle and bustle of big cities like Tokyo and Osaka, it's the secret, secluded sites in Japan that truly blow us away. One of the most stunning locations you'll find off the beaten track is Motonosumi Inari Shrine in Nagato City, Yamaguchi Prefecture, where 123 red torii shrine gates wind down along a mountain towards a cliff overlooking the Sea of Japan.
Not only is the landscape here truly beautiful, the shrine itself has an interesting history. First established in 1955 after a divine revelation from a fox, spirits are believed to be housed here, after being split from Taikodani Inari Shrine in neighboring Shimane Prefecture about 60 years ago. The torii gates, which stretch over a 100-metre (328-foot) distance, were built over a ten-year-period from 1987, giving us the beautiful landscape we see today.
Jan 17
Spending by visitors from abroad during their stays in Japan exceeded 4 trillion yen for the first time on record in 2017, the Japan National Tourism Organization said in a preliminary report on Tuesday.
(Jiji)
Jan 16
Discount retailer Don Quijote Co. unveiled a renovated Ferris wheel Monday in Osaka's Dotonbori shopping district.
(Japan Times)
Jan 15
About 2,000 women who are or will turn 20 years old as of April 1 took part in an annual New Year archery event for new adults at Sanjusangendo, a Buddhist temple in Kyoto, on Sunday.
(Japan Today)
Jan 15
Grab your towel because it's time for an epic Japanese onsen bath adventure! We will explore 12 Onsen Towns, hopping from one to another as a "bath tourist" around Fukushima. Naked outside in the snow? It's part of the fun!
(ONLY in JAPAN)
Jan 12
Japan received a record number of overseas visitors in 2017 for the fifth straight year, with the greatest growth coming from Asian countries, where low-cost air carriers are expanding service.
(Nikkei)
Jan 05
The Japanese government will launch a project to convert all traditional squat toilets in popular tourist destinations into sit-on types that are more commonly used in other developed countries.
(NHK)
Jan 01
Millions on Japanese ushered in the new year early Monday by visiting shrines, as well as going to vantage spots to watch the first sunrise (hatsuhinode) of 2018.
(Japan Today)
Dec 31
A section near Tokyo's Shibuya railway station will be made a vehicle-free promenade for the upcoming New Year's countdown.
(NHK)
Dec 31
The capital saw its first snowfall of the season on Sunday as cold air gripped eastern Japan with the approach of a low pressure system, the Meteorological Agency said.
(Japan Times)
Dec 30
Japanese travelers are crowding highways, train stations and airports as they head to their hometowns and leisure spots for the New Year holidays.
(NHK)
---