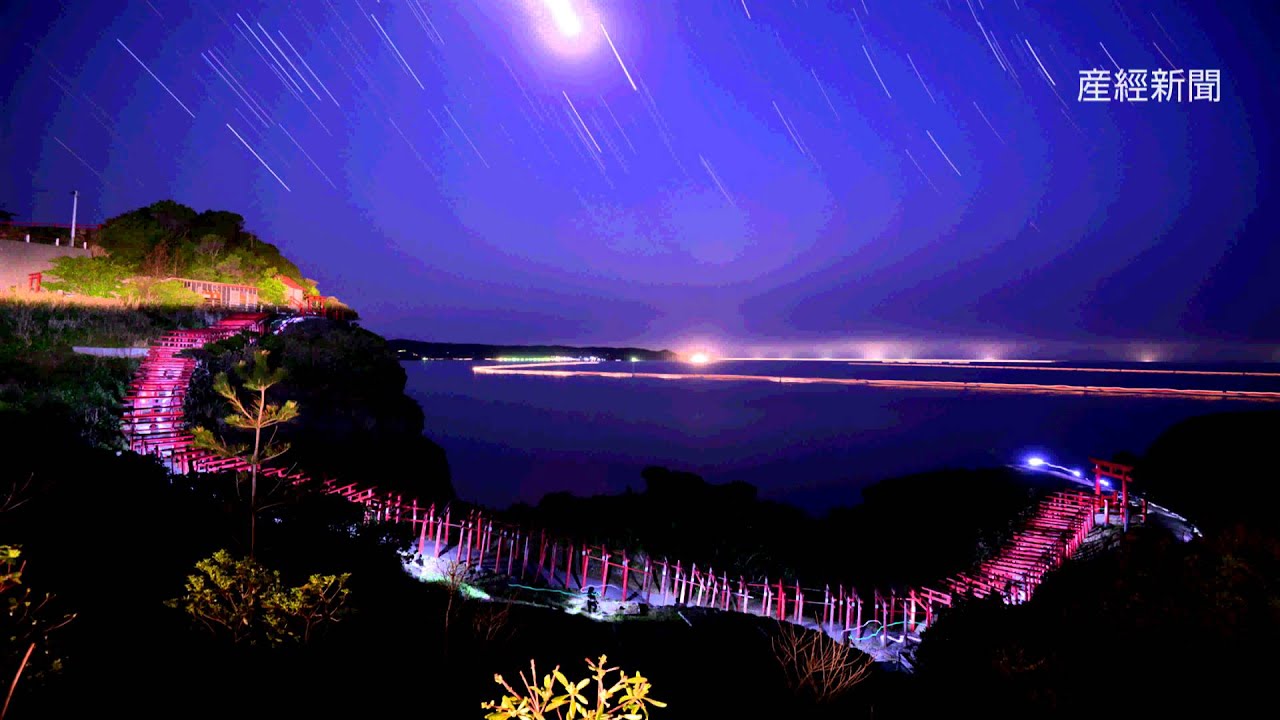 As much as we love the hustle and bustle of big cities like Tokyo and Osaka, it's the secret, secluded sites in Japan that truly blow us away. One of the most stunning locations you'll find off the beaten track is Motonosumi Inari Shrine in Nagato City, Yamaguchi Prefecture, where 123 red torii shrine gates wind down along a mountain towards a cliff overlooking the Sea of Japan.
Not only is the landscape here truly beautiful, the shrine itself has an interesting history. First established in 1955 after a divine revelation from a fox, spirits are believed to be housed here, after being split from Taikodani Inari Shrine in neighboring Shimane Prefecture about 60 years ago. The torii gates, which stretch over a 100-metre (328-foot) distance, were built over a ten-year-period from 1987, giving us the beautiful landscape we see today.
Sep 22
Maharaja, a popular disco during Japan's bubble economy era in the 1980s, reopened in Kyoto's Gion district this month.
(Jiji)
Sep 22
The number of foreign visitors to Japan continues to grow. The total so far this year has already topped 20 million.
(NHK)
Sep 20
Jurassic Park may be the first thing that comes to mind when you see Aogashima Island from the air - but yes, THIS IS TOKYO!
(ONLY in JAPAN)
Sep 20
Japan has no shortage of festivals for every season, from the weird and wacky, to the absolutely magical. One such festival that would fall into the latter category is the Tengu no Hi-watari (天狗の火渡り), which takes place annually in Japan's northern-most prefecture of Hokkaido.
(rocketnews24.com)
Sep 20
Delta Air Lines has announced it will end flights between Japan and Guam because of low demand just days after another airline delayed Japan-Guam flights because of North Korea's threat to attack the U.S. island territory.
(Japan Today)
Sep 12
A folding screen painted in ink featuring main characters of the Star Wars movie was unveiled Tuesday at Byodoin, a Buddhist temple on UNESCO's World Heritage list in Kyoto Prefecture, ahead of the release of the latest episode in December.
(Japan Times)
Sep 11
Reflecting the recent rise of alpine accidents amid the trekking boom in Japan, experts advise hikers to get insurance covering search and rescue expenses, which can be hugely expensive.
(Japan Today)
Sep 10
The opportunity to see wild brown bears in their natural environment has made a national park in Hokkaido a popular hiking destination.
(Japan Times)
Sep 07
Japan's tourism ministry plans to urge local governments to set ordinances to exempt historic buildings, such as "kominka" traditional folk houses, from the building standards law, to better promote the use of such structures for tourism.
(Jiji)
Sep 05
This restaurant-machine fusion is one small step for vending, one giant leap for vending-machine-kind.
(rocketnews24.com)
---