A computer program developed by an artificial intelligence venture under Google Inc. has defeated a professional player of go, considered the most intricate board game, for the first time, according to a study published in the British science journal Nature on Wednesday.
Nature reported that the feat "previously thought to be at least a decade away" was achieved during a public match between the AlphaGo software program developed by the Britain-based firm DeepMind and Fan Hui, a European go champion who hails from China.
It is the first time a professional go player has been beaten by a computer program in a full-sized game where the software was not given any advantages.
Mar 20
Japan aims to speed space startups toward the final frontier by offering monetary aid from a pool of 100 billion yen ($940 million), as well as creating a human resource hub and weighing a legal path for commercial development on the moon.
(Nikkei)
Mar 20
Japanese Crown Prince Naruhito on Sunday visited an agricultural research center in the Cerrado, a savanna region in midwestern Brazil.
(Jiji)
Mar 17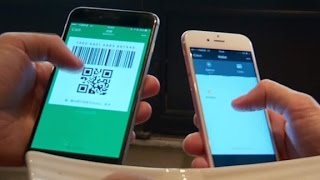 Smartphone users in Japan may soon start enjoying a faster and easier shopping experience. The country's 3 major banks say they're going to join hands to standardize a single payment system using QR code.
(NHK)
Mar 16
Japan will begin allowing commercial drones to deliver packages in remote areas this summer with a view to urban operation in a few years as labor-strapped companies look to take advantage of the technology.
(Nikkei)
Mar 15
Japan's Forestry and Forest Products Research Institute and the Wakayama prefectural government's forestry test station have given a new species of a wild cherry tree the Japanese name "Kumanozakura."
(Jiji)
Mar 15
Another Japanese nuclear reactor has been restarted following the March 2011 nuclear accident in Fukushima in Japan.
(NHK)
Mar 14
Japan's infrastructure ministry is studying a system that will allow people to discard used diapers in the sewage system.
(NHK)
Mar 08
Nearly 7 years after the triple meltdown at Fukushima Daiichi nuclear power plant, Japan's chief nuclear regulator says the 2011 accident is not over.
(NHK)
Mar 07
Mount Shinmoe, a volcano in southwestern Japan, has erupted explosively for the first time in 7 years. Japan's Meteorological Agency is warning people not to go near the mountain.
(NHK)
Mar 07
NHK has learned that only 35 percent of workers who responded to the March 2011 nuclear accident at Fukushima Daiichi plant have been checked for long-term effects of radiation.
(NHK)
---