A humanoid robot is offering boarding information to passengers at Tokyo's Haneda Airport.
Japan Airlines introduced the 60-centimeter-tall robot, which speaks 3 languages, on Tuesday. It is aimed especially at accommodating the surge of Chinese travelers during the Lunar New Year holidays.
The robot uses cute gestures to notify passengers in Chinese and English that their boarding times are approaching and to remind them about security checks.
It will operate on a trial basis through next week.
The robot currently speaks Japanese far better. It can converse in Japanese with passengers to answer up to 7 questions, such as where to board and the weather at the travel destination.
ロボットとお客さんが会話する実証実験が羽田空港で始まりました。 日本航空などは、フランスの会社が作ったロボット「NAO」を使った実験を羽田空港で­始めました。NAOに話し掛けると、航空機の搭乗ゲートや行き先の天気などの情報を教­えてくれます。
Jul 28
The tachineputa parade - an annual procession of towering neputa statues of warriors and other historical figures - offers a spectacular summer-night pageant for visitors to Goshogawara, Aomori Prefecture.
(the-japan-news.com)
Jul 28
Tohoku tours by bus to visit two local railway lines beloved by camera-toting railroad enthusiasts, known as toritetsu, will begin this summer.
(the-japan-news.com)
Jul 27
A police antiterrorism squad will be deployed at the annual Sumida River fireworks festival in Tokyo this weekend amid heightened security concerns in the wake of terror attacks overseas, according to officials of the Metropolitan Police Department.
(Japan Today)
Jul 27
Tokyo has the image of being the world's most expensive city, but in this episode, everything is under 500 yen!
(ONLY in JAPAN)
Jul 26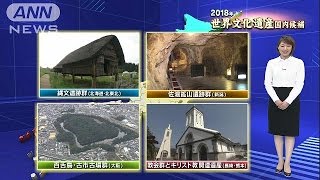 A panel of experts for the Environment Ministry on Monday selected eight out of Japan's 32 national parks under a model project aimed at attracting foreign tourists.
(Japan Today)
Jul 26
A Japanese council for cultural affairs endorsed on Monday Christian churches and related sites in the southwestern prefectures of Nagasaki and Kumamoto for addition to the UNESCO World Heritage list in 2018.
(Jiji Press)
Jul 24
A traditional summer festival featuring samurai on horseback began in the Soma region of Fukushima Prefecture.
(NHK)
Jul 22
The Kyoto State Guest House in Japan's ancient capital has begun accepting tourists all year round in a bid to draw more people from inside and outside the country.
(NHK)
Jul 22
For the first time in half a century, a steam locomotive will travel along Tobu Railway Co.'s Kinugawa Line in Nikko, Tochigi Prefecture, next summer. Japan Railways companies will provide railway cars, while other firms will train operators for the project.
(the-japan-news.com)
Jul 21
Luxury hotels are set to open in Tokyo with the aim of attracting an increasing number of tourists visiting Japan and affluent people such as corporate managers who visit the metropolis on business.
(the-japan-news.com)
---