A humanoid robot is offering boarding information to passengers at Tokyo's Haneda Airport.
Japan Airlines introduced the 60-centimeter-tall robot, which speaks 3 languages, on Tuesday. It is aimed especially at accommodating the surge of Chinese travelers during the Lunar New Year holidays.
The robot uses cute gestures to notify passengers in Chinese and English that their boarding times are approaching and to remind them about security checks.
It will operate on a trial basis through next week.
The robot currently speaks Japanese far better. It can converse in Japanese with passengers to answer up to 7 questions, such as where to board and the weather at the travel destination.
ロボットとお客さんが会話する実証実験が羽田空港で始まりました。 日本航空などは、フランスの会社が作ったロボット「NAO」を使った実験を羽田空港で­始めました。NAOに話し掛けると、航空機の搭乗ゲートや行き先の天気などの情報を教­えてくれます。
Feb 23
Municipalities that have been protecting deer populations as a tourism resource or natural asset are now increasingly struggling with how to manage overpopulation of the animals.
(the-japan-news.com)
Feb 23
The tracks of the now-defunct Takachiho Railway in Miyazaki Prefecture - discontinued due to damage caused by Typhoon No. 14 in 2005 - have been revived as a popular tourist attraction that carried 26,000 passengers in fiscal 2015.
(the-japan-news.com)
Feb 21
Twenty-eight hospitals in Japan have been registered on a government list of medical institutions recommended for non-Japanese as Prime Minister Shinzo Abe's administration seeks to promote the nation's advanced medical services.
(Japan Times)
Feb 21
The Tokyo metropolitan government plans to introduce alphanumeric route displays for its bus services as early as in 2018, informed sources told Jiji Press on Tuesday.
(the-japan-news.com)
Feb 21
Tokyo International Airport's Terminal 2, currently for domestic flights, is slated to host international flights as well, from March 2020 ahead of the Tokyo Olympics and Paralympics that year, informed sources have said.
(Jiji)
Feb 20
The Japanese government has drawn up a bill to set a stay limit of 180 days annually for "minpaku" private lodging services, according to informed sources.
(Jiji)
Feb 20
Crowds of men wearing nothing but loincloths joined a nighttime festival in western Japan, vying to catch wooden sticks said to bring good luck.
(NHK)
Feb 19
In preparation for the Tokyo Olympic and Paralympic Games in 2020, the Fire and Disaster Management Agency is planning to provide 24-hour foreign language services for 119 emergency calls nationwide.
(the-japan-news.com)
Feb 18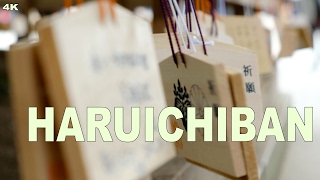 Gusty spring winds brought unseasonably warm weather to Tokyo and other parts of Japan on Friday.
(NHK)
Feb 16
All Nippon Airways opened a new route connecting Narita International Airport near Tokyo and Mexico City on Wednesday, becoming the first Japanese air carrier to launch regular flights directly linking Japan and Mexico.
(Jiji)
---