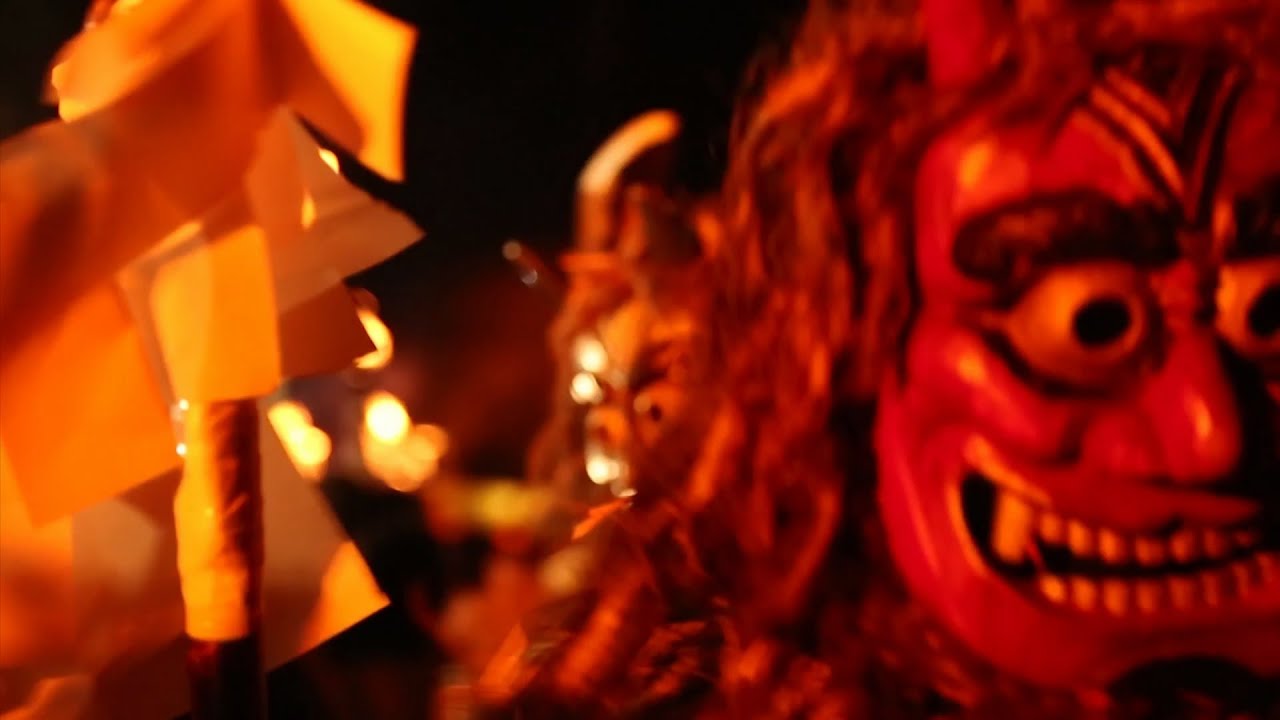 A government panel on cultural assets has decided to pitch seven indigenous regional events for inclusion on UNESCO's Intangible Cultural Heritage list.
Among the events is the Oga Namahage in Akita Prefecture, in which residents dressed as messengers from the gods visit homes to expel evil and wish good health.
Japan sought the listing of Namahage by itself in 2011, but UNESCO rejected it due to its close resemblance to the already-listed Koshikijima no Toshidon in Kagoshima Prefecture.
The government has now decided to seek the listing of those two events, along with six others around Japan that center on visiting deities or demons, as a single group.
May 30
Fukuoka Prefectural Police are investigating a 29-year-old female sex worker already in custody for attempted murder in a separate case in which an acquaintance fell to her death from a bridge, reports the Sankei Shimbun.
(Tokyo Reporter)
May 30
The Japanese government said on Monday it was doing all it could to secure the release of a Japanese journalist being held hostage by an al-Qaida affiliate in Syria, after an apparent photograph of the man was posted on the Internet.
(Japan Today)
May 30
The parents of a seven-year-old boy missing in the mountains of northern Japan have admitted that they left him alone in the woods as a punishment.
(BBC)
May 30
Five men died and another man remains in a coma after the station wagon they were traveling in plunged into a dam in Kawachinagano, Osaka Prefecture, on Sunday afternoon.
(Japan Today)
May 30
A taxi company was penalized on Tuesday over one of its drivers refusing to pick up a man and his guide dog because it would've made the seats "dirty."
(Tokyo Reporter)
May 30
Japanese Foreign Minister Fumio Kishida has stressed that the government will strive to build international momentum for nuclear disarmament.
(NHK)
May 30
ANA will be strengthening its onboard medical support services, principally on international flights, with the start of the new "ANA Doctor On Board" service in September.
(Japan Today)
May 30
A world tour of precious specimens from the Natural History Museum in London, including a fossil of the earliest known bird, will start in Japan, the museum has announced.
(the-japan-news.com)
May 30
Third-favorite Makahiki won a neck-and-neck battle against Satono Diamond to grab the Japanese Derby title on Sunday at Tokyo Racecourse, becoming the champion among this year's 3-year-old horses.
(the-japan-news.com)
May 29
Japanese Prime Minister Shinzo Abe is considering postponing the consumption tax hike to 10 pct from 8 pct planned for April 2017 by two and a half years to October 2019, government sources said Saturday.
(Jiji Press)
---