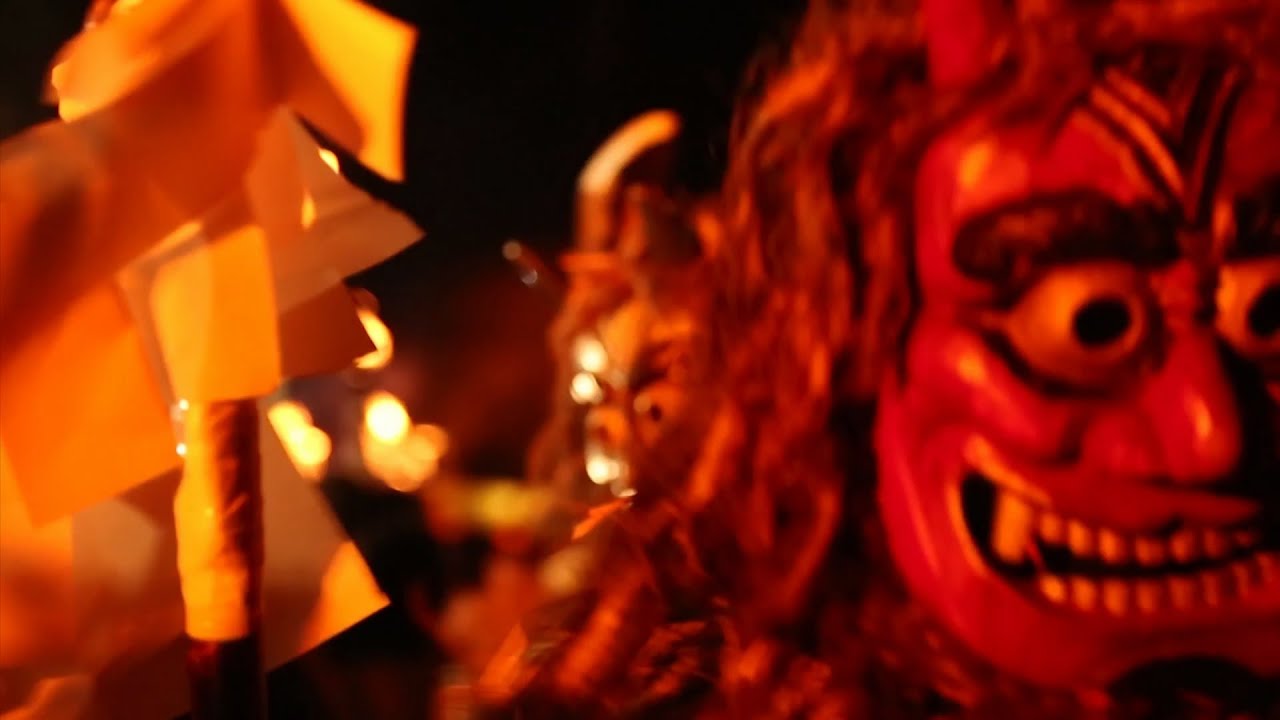 A government panel on cultural assets has decided to pitch seven indigenous regional events for inclusion on UNESCO's Intangible Cultural Heritage list.
Among the events is the Oga Namahage in Akita Prefecture, in which residents dressed as messengers from the gods visit homes to expel evil and wish good health.
Japan sought the listing of Namahage by itself in 2011, but UNESCO rejected it due to its close resemblance to the already-listed Koshikijima no Toshidon in Kagoshima Prefecture.
The government has now decided to seek the listing of those two events, along with six others around Japan that center on visiting deities or demons, as a single group.
Aug 24
The antiwhaling group Sea Shepherd Conservation Society has agreed to stop physical attacks on whaling vessels and their crew permanently, in a settlement with Japanese research whalers, it was announced Tuesday.
(Jiji Press)
Aug 24
Shizuoka Prefectural Police have arrested a cop-turned-fireman suspected in a series of arson attacks dating back to last year that targeted agricultural properties in Hamamatsu City, reports the Sankei Shimbun (Aug. 23).
(Tokyo Reporter)
Aug 24
A 14-year-old girl was seriously injured Tuesday after being stabbed by a man on a bicycle while walking on a road in the city of Chiba, east of Tokyo, while a 19-year-old female university student was stabbed elsewhere, police said.
(Japan Today)
Aug 24
Major Japanese opposition party Osaka Ishin no Kai decided Tuesday to rename itself "Nippon Ishin no Kai" in a bid to gain wider voter support nationwide.
(Jiji Press)
Aug 24
A British media firm has started live streaming of international sports events for smartphone users in Japan.
(NHK)
Aug 24
Bank of Japan Governor Haruhiko Kuroda on Tuesday stressed the importance of taking measures against cyberattacks to promote fintech, or innovative financial services using information technology.
(Jiji Press)
Aug 23
Japanese weather officials are warning of floods, landslides and high waves as a powerful storm has made landfall on the country's northernmost prefecture of Hokkaido.
(NHK)
Aug 23
Visitors planning an overseas trip to Japan yesterday were hit with unwelcome news. Many of their flights had been canceled, thanks to multiple typhoons wreaking havoc over Japan.
(Japan Times)
Aug 23
Tokyo Metropolitan Police have arrested a male employee at a commercial sex parlor for molesting a woman at a hospital in Akishima City, reports Nippon News Network (Aug. 23).
(Tokyo Reporter)
Aug 23
Railways and air carriers say more people have been on the move in Japan during the mid-August summer holidays, called Obon.
(NHK)
---