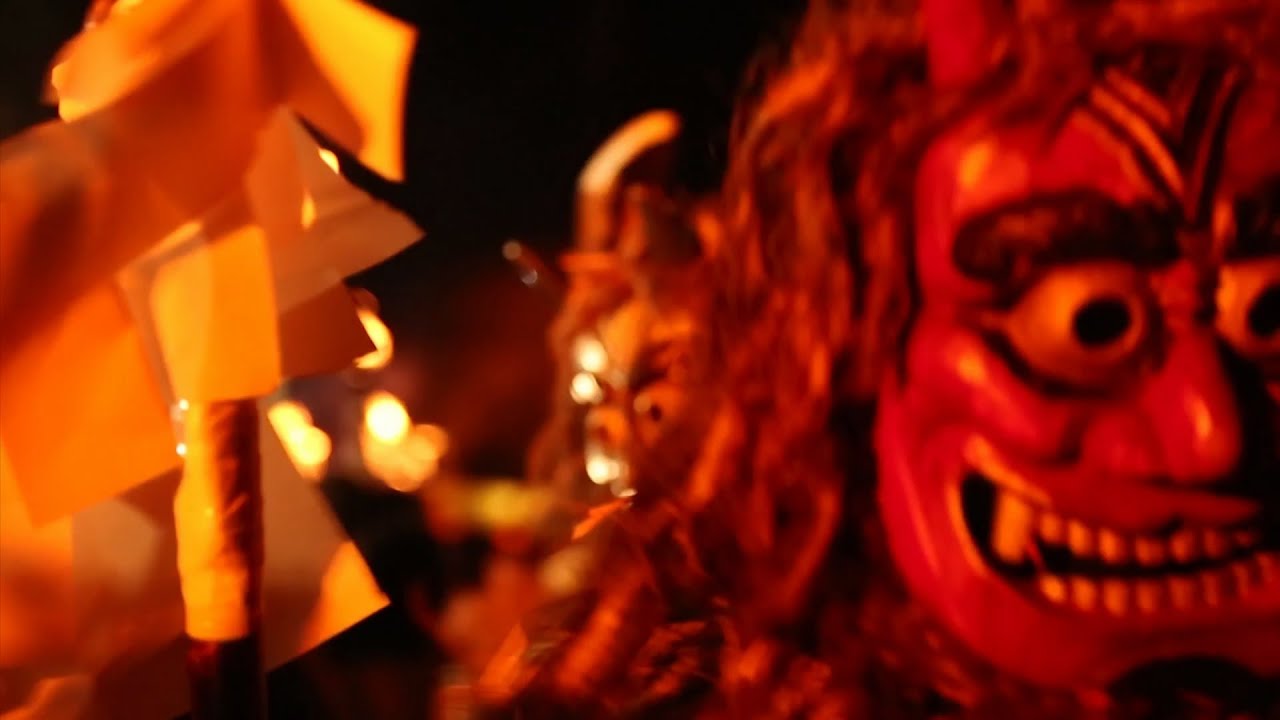 A government panel on cultural assets has decided to pitch seven indigenous regional events for inclusion on UNESCO's Intangible Cultural Heritage list.
Among the events is the Oga Namahage in Akita Prefecture, in which residents dressed as messengers from the gods visit homes to expel evil and wish good health.
Japan sought the listing of Namahage by itself in 2011, but UNESCO rejected it due to its close resemblance to the already-listed Koshikijima no Toshidon in Kagoshima Prefecture.
The government has now decided to seek the listing of those two events, along with six others around Japan that center on visiting deities or demons, as a single group.
Mar 25
A judge sentenced a self-described shaman to a prison term on Friday in the murder of a diabetic boy by telling his parents not give him insulin since it is "poison."
(tokyoreporter.com)
Mar 25
A court in Japan has sentenced a 21-year-old former university student to life imprisonment for murdering an elderly woman and poisoning classmates when she was a minor.
(NHK)
Mar 25
STREET FOOD! We're back for more in one of Japan's most traditional cities, Nara. What was once Japan's capitol is now a place loaded with delicious street food for humans and deer alike. So, what's Nara got to offer? I hope you're hungry!
(ONLY in JAPAN )
Mar 25
Police in Imakane, Hokkaido, said Thursday that the body of a 74-year-old woman was discovered in a freezer at her home.
(Japan Today)
Mar 25
The Meteorological Agency on Friday warned that an underwater volcano about 400 km south of Tokyo could erupt soon, spurring the Japan Coast Guard to issue an alert to ships in the area.
(Japan Times)
Mar 25
Japan's Liberal Democratic Party on Friday submitted a record of email exchanges in which Akie Abe, Prime Minister Shinzo Abe's wife, denies her alleged payment of one million yen to an embattled school operator.
(Jiji)
Mar 25
Japanese Defense Minister Tomomi Inada ordered the Ground Self-Defense Force on Friday to withdraw its engineering troops taking part in a U.N. peacekeeping mission in South Sudan by the end of May.
(Jiji)
Mar 25
New textbooks authorized for use in Japan's senior high schools from April next year contain more descriptions on foreign and defense policies undertaken by Prime Minister Shinzo Abe's government, such as the ability to engage in collective self-defense, according to the results of the education ministry's latest textbook screening disclosed Friday.
(Japan Today)
Mar 25
The Tokyo District Court on Friday found a former employee of business newspaper publisher Nikkei Inc. guilty of intercepting the email of female celebrities.
(Japan Times)
Mar 25
A 55-year-old woman has been arrested for beating her husband to death at their residence in Yokosuka City, Kanagawa Prefecture, police said Friday.
(Japan Today)
---