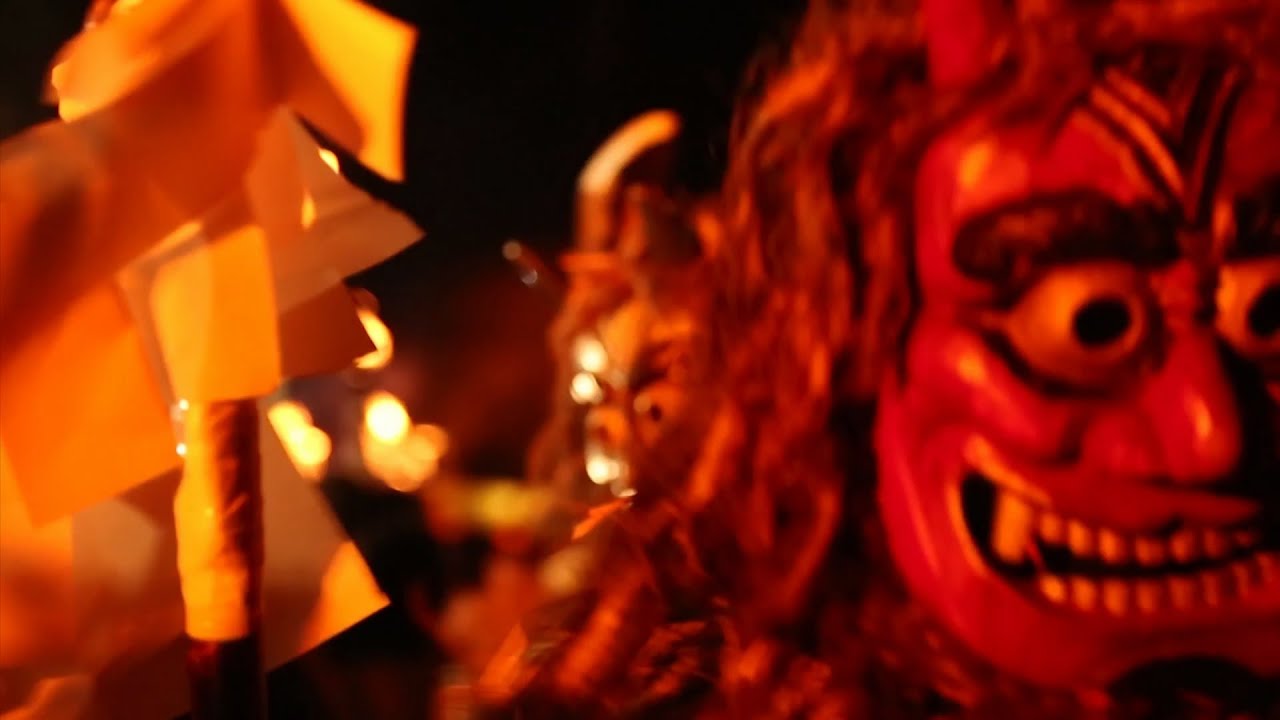 A government panel on cultural assets has decided to pitch seven indigenous regional events for inclusion on UNESCO's Intangible Cultural Heritage list.
Among the events is the Oga Namahage in Akita Prefecture, in which residents dressed as messengers from the gods visit homes to expel evil and wish good health.
Japan sought the listing of Namahage by itself in 2011, but UNESCO rejected it due to its close resemblance to the already-listed Koshikijima no Toshidon in Kagoshima Prefecture.
The government has now decided to seek the listing of those two events, along with six others around Japan that center on visiting deities or demons, as a single group.
Sep 29
The world is full of amazing street parties, music festivals and carnivals! In Japan, there's this - the AWA ODORI.
(ONLY in JAPAN)
Sep 29
A 23-year-old employee of the city of Ota, Gunma Prefecture, lied that he had won an international video game contest, leading to false reports about his victory in two Japanese newspapers, it has been learned.
(Japan Times)
Sep 29
A Tokyo government panel says the cost of hosting the 2020 Tokyo Olympics and Paralympics could quadruple from the original estimate to over 3 trillion yen, or about 30 billion dollars.
(NHK)
Sep 29
Japan's first domestically produced passenger jetliner in nearly half a century has finally touched down in the United States for flight testing.
(NHK)
Sep 29
A hospital in Yokohama where police suspect two people were murdered earlier in September, apparently through intravenous drips that had been tampered with, has recorded the deaths of 46 more inpatients since July who had stayed on the same floor, sources close to the matter said Thursday.
(Kyodo)
Sep 29
Ace pitcher Shohei Otani struck out 15 in a one-hitter and Brandon Laird homered as the Nippon Ham Fighters clinched the Pacific League pennant on Wednesday with a 1-0 victory over the Seibu Lions.
(Japan Today)
Sep 29
What is believed to be a hazardous chemical was sprayed on a train platform in Tokyo on Wednesday, lightly injuring nine people, police said.
(Japan Times)
Sep 29
The Ministry of Economy, Trade and Industry said Wednesday that it will test a service allowing visitors from abroad to make payments only with their fingerprints at popular tourist spots.
(Jiji Press)
Sep 29
A U.S. citizen living in southwestern Japan has been arrested for trademark infringement through unauthorized use of a 2020 Tokyo Olympics and Paralympics logo, police said Wednesday.
(Japan Today)
Sep 29
Police released security camera footage of a white male last seen with a Japanese woman the day she went missing here on September 8, the Sankei Shimbun reported on Wednesday.
(Tokyo Reporter)
---