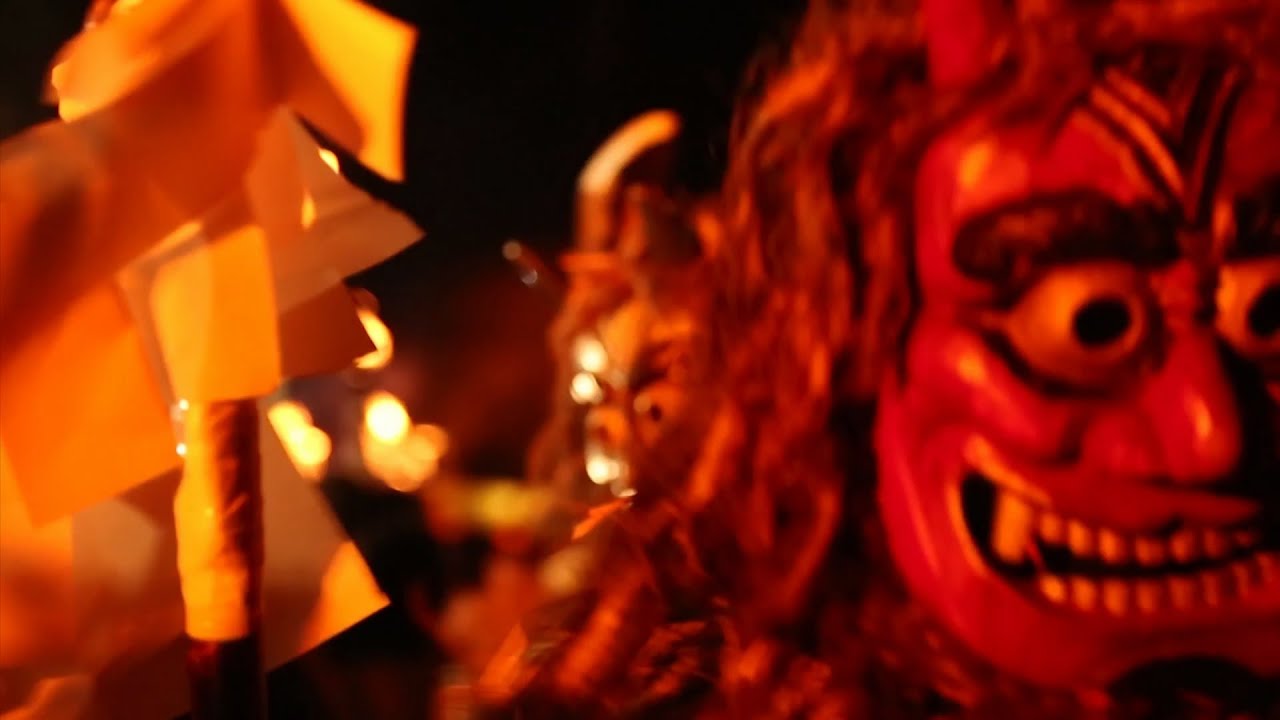 A government panel on cultural assets has decided to pitch seven indigenous regional events for inclusion on UNESCO's Intangible Cultural Heritage list.
Among the events is the Oga Namahage in Akita Prefecture, in which residents dressed as messengers from the gods visit homes to expel evil and wish good health.
Japan sought the listing of Namahage by itself in 2011, but UNESCO rejected it due to its close resemblance to the already-listed Koshikijima no Toshidon in Kagoshima Prefecture.
The government has now decided to seek the listing of those two events, along with six others around Japan that center on visiting deities or demons, as a single group.
Feb 23
After teasing us with a behind-the-scenes trailer showing Piko Taro with Canadian singer Justin Bieber on the set of their new SoftBank commercial, the telecommunications provider finally made the big reveal last week, by releasing several of the ads on their official YouTube channel.
(rocketnews24.com)
Feb 23
Five Japanese companies have teamed up to re-create legendary comic book robot Astro Boy in toy form. The product marks the 90th anniversary of the birth of comic and animation master Osamu Tezuka.
(NHK)
Feb 23
Crown Prince Naruhito has used the occasion of his 57th birthday to express his readiness to ascend the throne as Emperor Akihito is expected to abdicate as soon as next year.
(Japan Times)
Feb 23
The government's Headquarters for Earthquake Research Promotion newly added 16 faults to a list of major active fault zones in which a magnitude-7 or larger earthquake could occur.
(the-japan-news.com)
Feb 23
Municipalities that have been protecting deer populations as a tourism resource or natural asset are now increasingly struggling with how to manage overpopulation of the animals.
(the-japan-news.com)
Feb 23
Japanese government officials have marked Takeshima Day in a ceremony held in western Japan's Shimane Prefecture.
(NHK)
Feb 23
The tracks of the now-defunct Takachiho Railway in Miyazaki Prefecture - discontinued due to damage caused by Typhoon No. 14 in 2005 - have been revived as a popular tourist attraction that carried 26,000 passengers in fiscal 2015.
(the-japan-news.com)
Feb 23
Japan's Foreign Ministry has protested to South Korea over a video clip that calls the body of water between the Japanese archipelago and the Korean Peninsula the "East Sea" instead of the "Sea of Japan".
(NHK)
Feb 23
Two Japanese cities are playing up their ninja roots to attract more domestic tourists and international travelers.
(NHK)
Feb 23
Japanese women's wages hit an all-time high last year, but they continued to earn far less than men.
(Nikkei)
---