Chiba Prefectural Police arrested a 36-year-old man Friday after he went on an injurious rampage and barricaded himself in a church with a hostage 51-year-old female counselor in the town of Sakura.
Police investigators stormed the church just before 5 a.m. Friday and arrested Daisuke Kotabe for allegedly confining the woman, who suffered injuries but was safe.
Kotabe, who is from Sakura, has owned up to attacking the victim and holding her hostage, the police said.
They said Kotabe was at the church to receive counseling from the woman when at around 8:30 p.m. Thursday he took out a bat and a knife from his rucksack and attacked his parents, who are in their 70s, the counselor and one other man, also in his 70s, at the church.
His parents and the man were also injured, but they managed to escape, the police said, adding none of the four victims sustained life-threatening injuries.
千葉県で男が教会に人質を取って立てこもっているということです。 警察によりますと、18日午後8時半ごろ、千葉県佐倉市の教会で、30代から40代ぐ­らいの刃物を持った男が人質を取って立てこもっています。女性1人が人質になっている­という情報もあります。
Feb 22
Workers at the crippled Fukushima Daiichi nuclear power plant have finished installing a new roof covering for the No.3 reactor building.
(NHK)
Feb 22
Investigative sources revealed on Tuesday that a 25-year-old man who was shot and wounded by an officer in Miyakojima Ward over the weekend while wielding a knife was actually in possession of two knives, reports NHK
(tokyoreporter.com)
Feb 21
Seven South Korean women attempted to smuggle gold into Japan late last month by concealing it in their rectums, officials from Aichi Prefecture's Chubu Airport said Tuesday.
(Japan Times)
Feb 21
Tokyo Disney Resort operator Oriental Land will roll out a smartphone app in fiscal 2018 to relieve crowding issues that have frustrated guests at the popular theme park.
(Nikkei)
Feb 21
Tokyo Metropolitan Police have arrested employees at an antiquarian bookstore in Chiyoda Ward over the alleged possession child pornography, a case that is a nationwide first, reports TV Asahi
(tokyoreporter.com)
Feb 20
Fukushima Prefectural Police have arrested a 24-year-old man for allegedly killing his girlfriend, whose body is believed to have been left in their residence in Koriyama City since early this month, reports the Sankei Shimbun
(tokyoreporter.com)
Feb 20
A fighter jet from the US Misawa Airbase in northern Japan developed an engine fire on Tuesday morning and offloaded fuel tanks into a lake.
(NHK)
Feb 20
Investigative sources with the Chiba Prefectural Police have revealed that two men, a woman and a teenage girl arrested after a charred corpse was found in a burned-out residence in Inzai City were living inside a vehicle, reports the Sankei Shimbun
(tokyoreporter.com)
Feb 20
Japan's labor minister has apologized for having provided inaccurate figures to the prime minister in Diet debate on working system reform.
(NHK)
Feb 19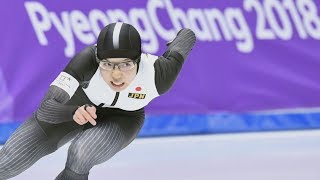 Nao Kodaira won the women's 500-meter speedskating event in the Pyeongchang Olympics on Sunday, becoming the first Japanese woman to win gold in the sport.
(Jiji)
---