Cherry blossom is as synonymous with Japan as geishas and bullet trains. Sakura is the country's national flower, its arrival greeted each year with Springwatch-style fervour; it's the lavender fields of Provence, the tulips of Amsterdam and the American Fall rolled into one.
One of the natural world's prettiest tourist attractions, it might not be in the same league as the Serengeti's wildebeest migration, but people flock from all over the world to see Japan's cherry blossom. This is 21st-century flower power. Consequently, hotels are full and prices soar.
The cheery spectacle rolls up the Japanese archipelago from Okinawa in the tropical south to Hokkaido in the north like a floral Mexican wave. Yet its fleetingly ephemeral nature, as clouds of petals flutter like confetti in the wind, seasons it with sadness - and makes timing crucial. Which is why, insomnia-crazed and neon-blind, I went a bit Bill Murray when I realised I was too early.
A Tokyo-based friend just laughed, however. "It's OK, you'll be here for the ume."
Ume or plum, it turns out, is the new cherry. Bold, blowsy cherry blossom might have hogged the limelight for years, but it's plum, in fact, that heralds the arrival of spring in Japan. Plum trees flower in February and March - usually a month earlier than cherry. The first picnic of the year is traditionally held beneath the plum trees' blossom-laced branches - as long as the snow has melted. Before the cherry even has time to bud, plum gently breaks into bloom, preening its petals in the weak sun. The Japanese celebrate cherry's shy sibling, the Cinderella of trees, with plum festivals (ume matsuri) in parks and precincts of temples and shrines across the country.
To be honest, unless you're a fruit-tree nerd, one blossoming tree is as pretty as the next - although the plum is more fragrant than the cherry and its fruit more versatile. Plums are traditionally preserved in salt, but the sour, pickled umeboshi (sometimes served in bento boxes) is an acquired taste. They are also made into a sweet plum wine, umeshu, which is slightly more palatable.
The plum tree was brought to Japan from China in the eighth century and is believed to ward off danger, which is why you'll find it planted at the gates of religious temples and shrines. Apart from languishing in cherry's shadow, it's had other trials to contend with, most recently plum pox. A year ago in Ome City, outside Tokyo, all of Umeno Koen's (Plum Park) trees (around 3,000) were felled to stop an outbreak of the disease spreading. They will be replanted - but only after the area has been pox-free for three years.
Plum blossom can be seen in the parks that dot many of Japan's cities. In Tokyo, plum parties are held in Hanegi Park; in Kyoto the Kitano Tenmangu Shrine has 2,000 plum trees; while the Kairakuen Garden, an hour north of Tokyo by train, is a spectacular landscaped garden and blossom viewing site, with around 3,000 plum trees. The festival starts today and runs to the end of March.
Feb 23
Municipalities that have been protecting deer populations as a tourism resource or natural asset are now increasingly struggling with how to manage overpopulation of the animals.
(the-japan-news.com)
Feb 23
The tracks of the now-defunct Takachiho Railway in Miyazaki Prefecture - discontinued due to damage caused by Typhoon No. 14 in 2005 - have been revived as a popular tourist attraction that carried 26,000 passengers in fiscal 2015.
(the-japan-news.com)
Feb 21
Twenty-eight hospitals in Japan have been registered on a government list of medical institutions recommended for non-Japanese as Prime Minister Shinzo Abe's administration seeks to promote the nation's advanced medical services.
(Japan Times)
Feb 21
The Tokyo metropolitan government plans to introduce alphanumeric route displays for its bus services as early as in 2018, informed sources told Jiji Press on Tuesday.
(the-japan-news.com)
Feb 21
Tokyo International Airport's Terminal 2, currently for domestic flights, is slated to host international flights as well, from March 2020 ahead of the Tokyo Olympics and Paralympics that year, informed sources have said.
(Jiji)
Feb 20
The Japanese government has drawn up a bill to set a stay limit of 180 days annually for "minpaku" private lodging services, according to informed sources.
(Jiji)
Feb 20
Crowds of men wearing nothing but loincloths joined a nighttime festival in western Japan, vying to catch wooden sticks said to bring good luck.
(NHK)
Feb 19
In preparation for the Tokyo Olympic and Paralympic Games in 2020, the Fire and Disaster Management Agency is planning to provide 24-hour foreign language services for 119 emergency calls nationwide.
(the-japan-news.com)
Feb 18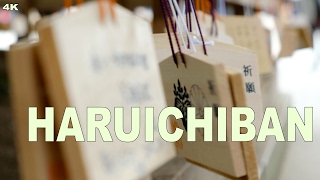 Gusty spring winds brought unseasonably warm weather to Tokyo and other parts of Japan on Friday.
(NHK)
Feb 16
All Nippon Airways opened a new route connecting Narita International Airport near Tokyo and Mexico City on Wednesday, becoming the first Japanese air carrier to launch regular flights directly linking Japan and Mexico.
(Jiji)
---