Japan will collaborate with the U.S. and others to monitor the skies for orbiting space debris, suspicious satellites and other objects, sharing its data with international partners.
The U.S. is working on a framework for sharing data on objects in orbit with the U.K., Australia and Canada -- already Washington's partners on space defense -- as well as with France and Germany. Scanning the skies from a larger number of points around the globe will help prevent oversights and make for more precise observations. The U.S. signed an agreement with Japan on space-debris monitoring in 2013 and has been calling for greater sharing of information for national security purposes.
Japan's Self-Defense Forces will set up optical telescopes and radar facilities by fiscal 2022. The Air Self-Defense Force will assemble a team as soon as April to begin preparations. Each telescope and radar would cost at least 10 billion yen ($88.8 million), putting the total cost of the project at several times that or more if multiple stations are built.
Japan will also create a system to quickly share image and other data with the U.S. Japan currently receives radar data from the American military. But the SDF has no current space-monitoring operations. The Japan Aerospace Exploration Agency collects observations with telescope and radar facilities in Okayama Prefecture originally built for civilian use, but hands only part of its data to the U.S.
Jul 26
The man who went on a stabbing rampage at a facility for the disabled had written a letter hinting about the attack to the speaker of the Lower House of the Diet.
(NHK)
Jul 26
A knife-wielding man stabbed and killed 19 people as they slept at a facility for the disabled in a town near Tokyo early on Tuesday, a senior government official said, Japan's worst mass killing in decades.
(cnbc.com)
Jul 26
Following the murder of 19 people at a care facility by a former staff member, experts are trying to determine the motivation behind the attack.
(Japan Times)
Jul 26
SAGAMIHARA - Shock and bewilderment gripped neighbors of a center for mentally disabled people in Sagamihara, Kanagawa Prefecture, on Tuesday after a man stabbed and killed 19 residents in their sleep and wounded dozens more in Japan's worst mass killing in decades.
(Japan Today)
Jul 26
Tokyo Metropolitan Police have re-arrested a 36-year-old Chinese man for the dumping of the body of his wife in a canal in Shinagawa Ward last month, reports the Asahi Shimbun (July 26).
(Tokyo Reporter)
Jul 26
The Sakurajima volcano in Kyushu Japan had an explosive eruption early Tuesday, spewing volcanic ash 5,000 meters into the sky, the Japan Meteorological Agency said.
(Japan Today)
Jul 26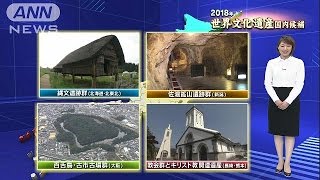 A panel of experts for the Environment Ministry on Monday selected eight out of Japan's 32 national parks under a model project aimed at attracting foreign tourists.
(Japan Today)
Jul 26
A Japanese council for cultural affairs endorsed on Monday Christian churches and related sites in the southwestern prefectures of Nagasaki and Kumamoto for addition to the UNESCO World Heritage list in 2018.
(Jiji Press)
Jul 26
The Emperor and Empress arrived at the Nasu Imperial Villa, north of Tokyo on Monday for rest and recuperation.
(NHK )
Jul 26
A shark is believed to have attacked a 29-year-old man Sunday evening when he was surfing in shallow waters off Irino Beach, a popular surfing spot in Kochi Prefecture, according to the Japan Coast Guard.
(Japan Times)
---