Having yet to abandon her claim to be the creator of STAP cells, Haruko Obokata has opened a website showing how to make the cells, although their existence has already been denied by Riken, a Japanese state-backed research institute to which Obokata formerly belonged.
The website, "STAP Hope Page," shows a protocol for generating the so-called stimulus-triggered acquisition of pluripotency cells, which were once believed to be novel stem cells with the ability to turn into any form of tissue in the body.
On the site, Obokata, 32, says she hopes to help other scientists succeed in creating STAP cells.
According to her representative, lawyer Hideo Miki, Obokata sent him an email informing him of the establishment of the site a few days ago. In the message, she insisted that parts of the original STAP cell experiments she undertook were successful.
Jun 22
Japanese authorities have created a new map of a remote island whose area has expanded through volcanic activity.
(NHK)
Jun 21
A strong earthquake hit southwestern Japan late Monday, the Japan Meteorological Agency said.
(Japan Times)
Jun 20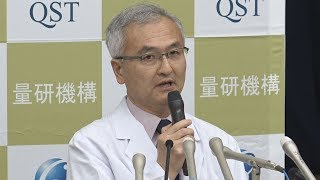 Trace amounts of plutonium have been detected in the urine of all five workers exposed to radioactive materials at a nuclear research facility in eastern Japan earlier this month, a radiological research center treating them said Monday.
(Jiji)
Jun 20
The population of once extinct storks living in the wild in Japan has reached 100, an official at a specialist conservation facility said Monday.
(Japan Today)
Jun 19
Officials in the western Japanese port city of Kobe say about 100 more fire ants have been found in a container storage space.
(NHK)
Jun 19
A zoo in Toyama City, central Japan, has succeeded in hatching eggs of the endangered snow grouse under a government-backed breeding program.
(NHK)
Jun 15
Toshiba Corp. unveiled on Thursday a submersible robot to take live video of reactor 3 at the Fukushima No. 1 power plant to confirm whether fuel debris is sitting at the bottom of a pool of radioactive water inside.
(Japan Times)
Jun 15
Fire ants with a painful bite have been found in Japan for the first time. They came from a container that was unloaded last month in Kobe city, western Japan.
(NHK)
Jun 15
Japan on Wednesday kicked off a whaling campaign in the northwestern Pacific, in a move sure to anger animal rights activists and others calling for an end to the hunts.
(phys.org)
Jun 15
Officials say a giant panda cub just born at a Tokyo zoo is in good health.
(NHK)
---