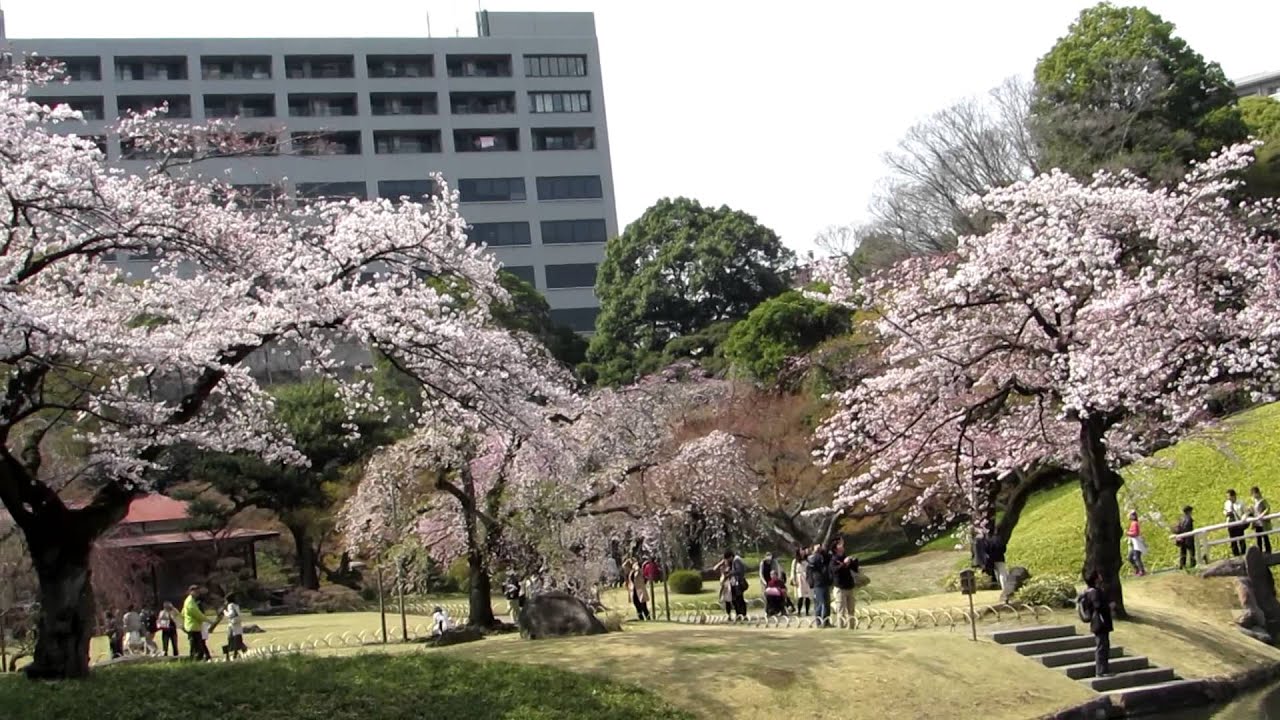 Cherry trees in Tokyo and other cities in Japan are in full blossom -- a sign that spring has arrived.
In a spring ritual, the Meteorological Agency on Thursday made the announcement for Tokyo, Nagoya and other cites, based on its observation of flowers on local sample trees.
Temperatures in most of the cities on Thursday rose above 20 degrees Celsius -- warm enough for cherry trees to fully bloom.
きょうの「今天」がこちら、「あす夜、満開の桜に雨の気配・・・」です。
Jan 21
The Tokyo metropolitan government will survey foreign tourists on what they enjoy about the city's nightlife, aiming to better cater to their interests while encouraging them to spend, a source said Saturday.
(Japan Today)
Jan 21
The New York office of the Japan National Tourism Organization has produced four videos to promote tourist attractions of Japan's Tohoku northeastern region to American people.
(Jiji)
Jan 21
Thousands of blooming tulips are giving people an early taste of spring at a park in eastern Japan.
(NHK)
Jan 19
The finances of college students are limited to various basic needs such as food, clothing, and shelter. Hence, the amount left for miscellaneous activities is very minimal. In turn, this leaves the student with little options regarding the manner in which they wish to spend the extra amount of money given the fact that they ought to save and still have fun.
(newsonjapan.com)
Jan 19
Bath houses in Japan have been a part of the culture for hundreds of years and in Tokyo, there are 600 of them in neighborhood all around the city.
(ONLY in JAPAN)
Jan 19
A seven-week trial of cab-sharing services in Tokyo will kick off next Monday, the first of its kind in Japan.
(Nikkei)
Jan 17
Spending by visitors from abroad during their stays in Japan exceeded 4 trillion yen for the first time on record in 2017, the Japan National Tourism Organization said in a preliminary report on Tuesday.
(Jiji)
Jan 16
Discount retailer Don Quijote Co. unveiled a renovated Ferris wheel Monday in Osaka's Dotonbori shopping district.
(Japan Times)
Jan 15
About 2,000 women who are or will turn 20 years old as of April 1 took part in an annual New Year archery event for new adults at Sanjusangendo, a Buddhist temple in Kyoto, on Sunday.
(Japan Today)
Jan 15
Grab your towel because it's time for an epic Japanese onsen bath adventure! We will explore 12 Onsen Towns, hopping from one to another as a "bath tourist" around Fukushima. Naked outside in the snow? It's part of the fun!
(ONLY in JAPAN)
---