The Japan Aerospace Exploration Agency (JAXA) is working on the development of technology to protect aeroplanes from severe weather conditions and volcanic activity.
It is hoped that the outcome of the project will be fewer flight changes and a safer air travel experience for everyone.
JAXA announced the scheme yesterday (April 7th), detailing how it would work and the various parties involved, reports the Nikkei Asian Review.
All Nippon Airways, Japan Airlines, Fuji Heavy Industries, the University of Tokyo and the Japan Meteorological Agency are all part of the consortium.
There are many environmental factors that can have an impact on aircraft performance, such as volcanic ash entering engines and snow accumulating on the wings.
It is not surprising that Japan is at the forefront of creating technology to overcome these obstacles, as with 110 active volcanoes and regions that experience heavy snowfall annually, these problems occur regularly.
Two of the technological solutions being developed are engines that can withstand volcanic ash and aircraft bodies that are not only resistant to lightning strikes, but are also fitted with sensors to avoid them in the first place.
Fuji Heavy and Nihon Tokushu Toryo are working on a coating to prevent snow sticking to the body of the plane.
Feb 22
Japanese speed skaters have won gold in the women's team pursuit event at the PyeongChang Olympics.
(NHK)
Feb 22
Japan has some amazing prison food, which should be no surprise. Inmates are served healthy, nutritious meals of grilled fish, salads, rice and soup - which are actually healthier than most school lunches around the world! Would you like to try what prisoners eat? There's a prison in Hokkaido that serves authentic meals to the public and that is where I went -- Abashiri.
(ONLY in JAPAN)
Feb 22
Workers at the crippled Fukushima Daiichi nuclear power plant have finished installing a new roof covering for the No.3 reactor building.
(NHK)
Feb 22
The estimated number of foreign visitors for January rose 9 percent from a year earlier to 2,501,500, a record for the month, the Japan Tourism Agency said Wednesday.
(Japan Times)
Feb 22
A 62-year-old woman has been arrested on suspicion of animal abuse after keeping 23 cats in unsanitary conditions at her apartment in Kawasaki City, Kanagawa Prefecture.
(Japan Today)
Feb 22
Investigative sources revealed on Tuesday that a 25-year-old man who was shot and wounded by an officer in Miyakojima Ward over the weekend while wielding a knife was actually in possession of two knives, reports NHK
(tokyoreporter.com)
Feb 22
Japan tops the world as the country with the lowest rate of newborn mortality in 2016, followed by Iceland and Singapore, while Pakistan is the riskiest place to be born according to a new UNICEF report launched on Tuesday.
(Japan Today)
Feb 22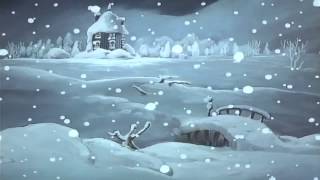 An uproar in Japan over the homeland of the "Moomin" storybook characters was elevated to a diplomatic matter on Wednesday, with the Japanese and Finnish foreign ministers assuring each other the issue has been well and truly resolved.
(Kyodo)
Feb 22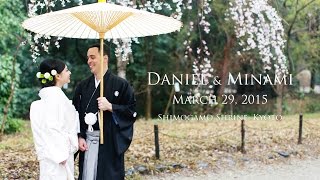 An increasing number of couples from overseas are having wedding ceremonies in Kyoto, western Japan, attracted by the ancient capital's reputation as symbolizing traditional Japanese culture.
(Jiji)
Feb 22
While President Donald Trump's decision to pull the U.S. from the Trans-Pacific Partnership initially put the deal on life support in January 2017, details released Wednesday revealed that the remaining 11 countries have managed to agree on terms close to the agreement's original form.
(Japan Times)
---