Japanese searchers scoured thick forest Monday, looking for a seven-year-old boy whose parents left him in mountain woods as a punishment, in a case that has infuriated the public.
The parents originally told police the boy got lost on Saturday while they were hiking to gather wild vegetables-but later admitted they had left him in the forest to punish him.
The boy, Yamato Tanooka, went missing Mt Komagatake in Nanae on Japan's main northern island of Hokkaido, which is inhabited by wild bears.
Yamato, his older sister, mother and father came to a park near the forest on Saturday, but the parents became angry when the boy threw stones at cars and people, Japanese police said.
On the way back home, they made Yamato get out of the car and left him alone in the forest, driving the car about 500 meters away, TV Asahi and other reports said.
"They said they went back to the site after a few minutes, but the boy was no longer there," a local police spokesman earlier told AFP.
About 180 rescuers and police officers widened the search area on Monday, mobilising sniffer dogs and horses to go deeper into the woodlands, according to broadcaster NTV.
Footage showed scores of officers clawing through overgrown forest and tall bushes as a helicopter hovered overhead.
Police searched in the dark Sunday night with torches in hand and calling out for the boy, who was wearing a black jacket, navy blue pants and red sneakers when he disappeared, according Kyodo news agency.
北海道七飯町の山林で7歳の男の子が行方不明になってから31日で4日目です。30日­は範囲を広げて捜索が行われましたが、手掛かりは依然、見つかっていません。 行方不明となっているのは北海道北斗市の小学2年生・田野岡大和君です。
Feb 22
Workers at the crippled Fukushima Daiichi nuclear power plant have finished installing a new roof covering for the No.3 reactor building.
(NHK)
Feb 22
Investigative sources revealed on Tuesday that a 25-year-old man who was shot and wounded by an officer in Miyakojima Ward over the weekend while wielding a knife was actually in possession of two knives, reports NHK
(tokyoreporter.com)
Feb 21
Seven South Korean women attempted to smuggle gold into Japan late last month by concealing it in their rectums, officials from Aichi Prefecture's Chubu Airport said Tuesday.
(Japan Times)
Feb 21
Tokyo Disney Resort operator Oriental Land will roll out a smartphone app in fiscal 2018 to relieve crowding issues that have frustrated guests at the popular theme park.
(Nikkei)
Feb 21
Tokyo Metropolitan Police have arrested employees at an antiquarian bookstore in Chiyoda Ward over the alleged possession child pornography, a case that is a nationwide first, reports TV Asahi
(tokyoreporter.com)
Feb 20
Fukushima Prefectural Police have arrested a 24-year-old man for allegedly killing his girlfriend, whose body is believed to have been left in their residence in Koriyama City since early this month, reports the Sankei Shimbun
(tokyoreporter.com)
Feb 20
A fighter jet from the US Misawa Airbase in northern Japan developed an engine fire on Tuesday morning and offloaded fuel tanks into a lake.
(NHK)
Feb 20
Investigative sources with the Chiba Prefectural Police have revealed that two men, a woman and a teenage girl arrested after a charred corpse was found in a burned-out residence in Inzai City were living inside a vehicle, reports the Sankei Shimbun
(tokyoreporter.com)
Feb 20
Japan's labor minister has apologized for having provided inaccurate figures to the prime minister in Diet debate on working system reform.
(NHK)
Feb 19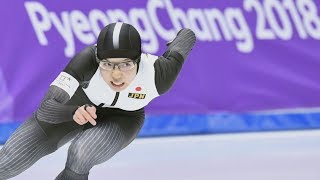 Nao Kodaira won the women's 500-meter speedskating event in the Pyeongchang Olympics on Sunday, becoming the first Japanese woman to win gold in the sport.
(Jiji)
---