Prime Minister Shinzo Abe has ordered a review of the current state system for compulsory hospitalization of people considered at risk of harming themselves or others. The request comes after the recent knife attack at a facility for people with intellectual disabilities.
Abe instructed his ministers at a meeting on Thursday. 19 people were killed in Tuesday's attack at the facility in Sagamihara. Twenty six others were injured.
The Prime Minister said it was deplorable that so many innocent, defenseless people were killed and injured. He said he offers his deepest condolences to the families of the victims.
Abe said the attack has left people feeling very anxious for their own safety. He said that from various points of view, the government must examine what needs to be done to prevent a recurrence, work out preventive measures, and implement them as quickly as possible.
In particular, Abe asked ministers to consider ways to improve safety at care facilities and the follow-up system for patients discharged from psychiatric facilities following compulsory hospitalization.
神奈川県相模原市の障害者施設で19人が死亡した事件を受けて、政府は「措置入院」の在り方の見直しなど再発防止策を検討する関係閣僚会議を開きました。
Nov 19
Police in Tokyo on Saturday arrested an unemployed 42-year-old man of no fixed address on suspicion of killing a 61-year-old homeless man on a riverbank in Katsushika Ward.
(Japan Today)
Nov 19
A man died Saturday after falling off a cliff while competing in a trail running race in Saitama Prefecture, police said.
(Japan Times)
Nov 19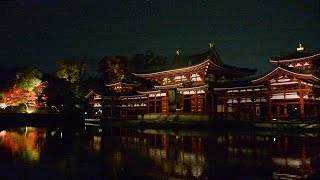 The Phoenix Hall of Byodoin temple, a UNESCO World Heritage site in Uji, Kyoto Prefecture, glows at night during a trial illumination on Friday.
(the-japan-news.com)
Nov 19
Despite their magical reputation, shooting stars are just pieces of space debris from millimeters to a few centimeters thick that fly into Earth's atmosphere and brightly burn up into nothing.
(rocketnews24.com)
Nov 19
Chiba Prefectural Police have arrested a 33-year-old man for allegedly selling cash above face value using marketplace app Mercari and collecting interest exceeding the legal interest rate, reports TV Asahi
(tokyoreporter.com)
Nov 18
Japan's national broadcaster NHK has unveiled this year's lineup for its annual New Year's Eve music show "Kohaku Uta Gassen" (Red and White Song Battle), featuring 10 new groups and singers.
(Japan Today)
Nov 18
Yokozuna Grand Champion Harumafuji has reportedly told police that he hit a lower-ranked wrestler with his bare hands, not with a beer bottle as was reported.
(NHK)
Nov 18
An apology by a Japanese railroad operator for a train's early departure has attracted the attention of foreign media.
(NHK)
Nov 18
The overall number of crimes committed in Japan continued to drop in 2016, falling below the 1 million mark for the first time in the postwar era, according to the annual White Paper on Crime released Friday by the Justice Ministry.
(Japan Times)
Nov 18
After beginning service in Japan in 2011, Naver Corporation's Line messaging app quickly become one of the most popular ways to stay connected to personal acquaintances.
(Japan Today)
---