Tokyo Metropolitan Police are investigating a Molotov cocktail attack at a festival on Sunday evening that left more than a dozen persons injured and the likely perpetrator unconscious following what is being viewed as a suicide bid, reports NHK
At approximately 7:30 p.m. on Sunday, police received a tip about "a man throwing Molotov cocktails" at the Fujimioka Tanabata Matsuri, which was held in a shopping street in the Kugayama area.
According to the Takaido Police Station, the man threw six bottles filled with liquid from the third floor of a building that burst into flames on the street. The flames reached as a high as two meters off the ground.
A firefighting crew arriving at the scene extinguished the fires in 90 minutes.
A total of 15 male and female persons, aged between 1 and 47, suffered injuries, including burns to their hands and feet. None of the injuries are considered serious.
At around the time the fires were extinguished, the body of a man, aged in his 60s, was found hanged inside the building where the bottles emerged. He is currently in a state of cardiac arrest. Police suspect that he attempted to take his life.
東京・杉並区の祭り会場に火炎瓶のようなものが投げ込まれ、男女15人がけがをしました。 目撃者:「サンバの後ろを歩いている子たちの所に落ちた。
Mar 20
Police said Monday they have arrested three Taiwanese women for allegedly attempting to smuggle gold worth around 50 million yen ($470,000) into Japan in their bras.
(Japan Today)
Mar 20
The leaders of Japan and Russia have reaffirmed cooperation on planned joint economic projects on Russian-controlled islands claimed by Japan.
(NHK)
Mar 19
More than two decades after Japan's Aum Shinrikyo cult plunged Tokyo into terror by releasing a nerve agent on rush-hour subway trains, its spinoffs continue to attract new followers.
(Japan Today)
Mar 18
Tokyo Metropolitan Police plan to arrest a man claiming to be the former boyfriend of a woman found stabbed to death in Tama City on Friday, reports the Mainichi Shimbun
(tokyoreporter.com)
Mar 18
Investigative sources with law enforcement revealed on Saturday that popular adult video (AV) actress Nozomi Aso has been arrested again on drug-related charges, reports the Sankei Sports.
(tokyoreporter.com)
Mar 17
Japanese authorities have lowered volcanic alert levels for the 2 peaks of Mount Kusatsu-Shirane in Gunma Prefecture, more than 7 weeks after the volcano erupted.
(NHK)
Mar 17
A blackmail letter has been sent to a restaurant owned by Japanese Prime Minister Shinzo Abe's wife, Akie.
(NHK)
Mar 16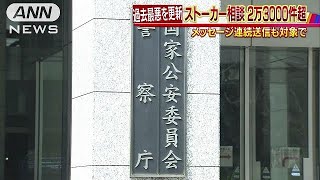 Police in Japan received a record-high number of inquiries and reports about stalking and domestic violence last year.
(NHK)
Mar 16
A car boarded by Eiichi Negishi, who won the 2010 Nobel Prize in Chemistry, has caused an accident in Illinois, and his wife, Sumire, also in the vehicle, has died, sources including local police said Wednesday.
(Jiji)
Mar 16
The Fair Trade Commission has raided the headquarters of Amazon Japan in Tokyo on suspicion of possible anti-trust violation.
(NHK)
---