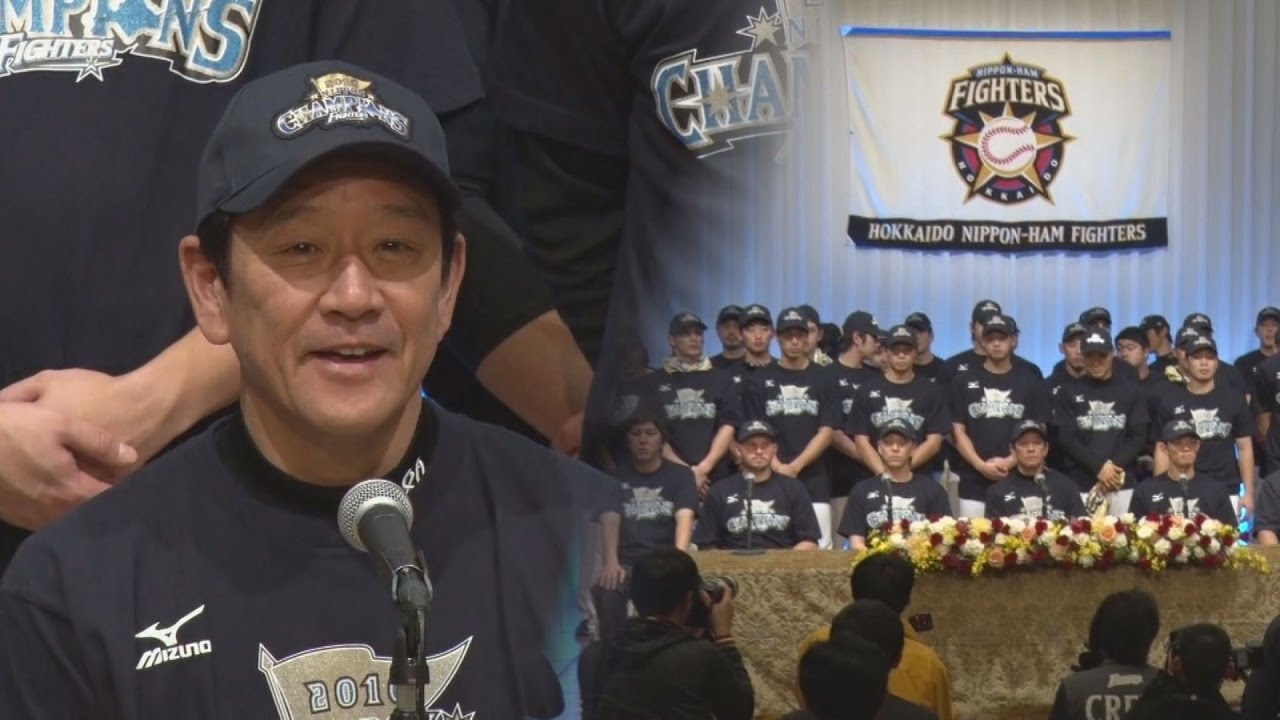 In Japanese professional baseball, the Nippon Ham Fighters have beaten the Hiroshima Toyo Carp in the Japan Series. It is the Fighters' third title and the first in 10 years.
Going into Saturday's Game 6 at the Carp's home stadium in Hiroshima City, the Fighters were leading 3-2 in the best of seven series.
In the 1st inning, the Fighters got ahead with Haruki Nishikawa's triple followed by Hiromi Oka's RBI. The team's lead was short-lived, however, as the Carp scored 2 runs in the 2nd inning.
But in the 4th inning, the Fighters turned the tables and led again, 4-2, with RBIs from Kensuke Tanaka and from Nishikawa.
The Carp tied the score 4-4 with a homerun in the fifth and an infield RBI in the sixth.
Nippon Ham won the game 10-4 and the Japan Series title with 4 wins and 2 losses.
Oct 21
An elderly driver has run over pedestrians in Tokyo's busy district of Kichijoji, reportedly injuring 7 people.
(NHK)
Oct 21
Miyazaki Prefectural Police have arrested a 62-year-old man in the murder of the manager of a diner in Miyazaki City last month, reports Jiji Press
(tokyoreporter.com)
Oct 21
Dressed entirely in black and quick on his feet, he eluded Osaka's finest for nearly a decade. And then, to their surprise, they discovered upon his arrest that he is an elderly man.
(tokyoreporter.com)
Oct 21
Tokyo Metropolitan Police have arrested six street touts over the alleged aggressive solicitation of pedestrians in the Ueno area of Taito Ward, reports the Sankei Shimbun.
(tokyoreporter.com)
Oct 20
On the occasion of her 83rd birthday Friday, Empress Michiko welcomed the award this year of the Nobel Peace Prize to the International Campaign to Abolish Nuclear Weapons as a meaningful development in efforts to eliminate nuclear weapons.
(Japan Times)
Oct 20
Japanese police say more than 900 people under the age of 18 were victimized through social media in the first 6 months of this year.
(NHK)
Oct 20
Japan's volcanic eruption prediction committee offered the view Thursday that a major eruption may occur at Mount Shinmoe in the southwestern region of Kyushu.
(Jiji)
Oct 20
Nissan Motor has just announced it will suspend domestic shipments of vehicles from all 6 factories in Japan.
(NHK)
Oct 19
Miyazaki Prefectural Police plan to arrest a 62-year-old man in the murder of the manager of a diner in Miyazaki City last month, reports Nippon News Network
(tokyoreporter.com)
Oct 19
A male high school teacher in the capital was warned by the capital's board of education on Tuesday for paying a female student in cash to teach his class instead.
(tokyoreporter.com)
---