A civic group set up a statue of a girl symbolizing the issue of so-called wartime comfort women in front of the Japanese consulate-general in Busan, southern South Korea, on Friday.
The move came after local authorities gave permission to establish the statue and lifted its order to remove the monument, which was briefly placed at the site by the group on Wednesday.
The girl's statue is the second of its kind placed in front of a Japanese diplomatic mission in South Korea, following one in front of the Japanese embassy in Seoul.
Japan and South Korea concluded a landmark agreement on Dec. 28, 2015, to "finally and irreversibly" resolve the issue of comfort women, mostly from the Korean Peninsula, who were forced to serve as prostitutes for Japanese troops before and during World War II. Under the accord, Seoul vowed to make efforts to remove the statue in front of the embassy, but no such move has been made.
韓国・釜山市の日本総領事館の近くにいわゆる「慰安婦像」が設置されます。28日に現地の警察が撤去していましたが、抗議が相次ぎ、当局が黙認した形です。
Feb 22
Workers at the crippled Fukushima Daiichi nuclear power plant have finished installing a new roof covering for the No.3 reactor building.
(NHK)
Feb 22
Investigative sources revealed on Tuesday that a 25-year-old man who was shot and wounded by an officer in Miyakojima Ward over the weekend while wielding a knife was actually in possession of two knives, reports NHK
(tokyoreporter.com)
Feb 21
Seven South Korean women attempted to smuggle gold into Japan late last month by concealing it in their rectums, officials from Aichi Prefecture's Chubu Airport said Tuesday.
(Japan Times)
Feb 21
Tokyo Disney Resort operator Oriental Land will roll out a smartphone app in fiscal 2018 to relieve crowding issues that have frustrated guests at the popular theme park.
(Nikkei)
Feb 21
Tokyo Metropolitan Police have arrested employees at an antiquarian bookstore in Chiyoda Ward over the alleged possession child pornography, a case that is a nationwide first, reports TV Asahi
(tokyoreporter.com)
Feb 20
Fukushima Prefectural Police have arrested a 24-year-old man for allegedly killing his girlfriend, whose body is believed to have been left in their residence in Koriyama City since early this month, reports the Sankei Shimbun
(tokyoreporter.com)
Feb 20
A fighter jet from the US Misawa Airbase in northern Japan developed an engine fire on Tuesday morning and offloaded fuel tanks into a lake.
(NHK)
Feb 20
Investigative sources with the Chiba Prefectural Police have revealed that two men, a woman and a teenage girl arrested after a charred corpse was found in a burned-out residence in Inzai City were living inside a vehicle, reports the Sankei Shimbun
(tokyoreporter.com)
Feb 20
Japan's labor minister has apologized for having provided inaccurate figures to the prime minister in Diet debate on working system reform.
(NHK)
Feb 19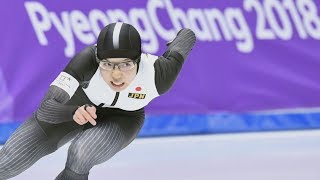 Nao Kodaira won the women's 500-meter speedskating event in the Pyeongchang Olympics on Sunday, becoming the first Japanese woman to win gold in the sport.
(Jiji)
---