South Korea's Environment Ministry has banned sales of 2 Nissan Motor models after the company submitted falsified emissions data.
The ministry said on Monday that it canceled the certification of the Infinity Q50 and Qashqai models.
The ministry fined Nissan's South Korean arm about 2.65 million dollars. It also filed a complaint with prosecutors.
Nissan Korea has already admitted using fabricated emissions figures. It says that it respects the ministry's decision and will sincerely accept an investigation by prosecutors if requested.
Feb 21
Japan's land ministry plans to remove utility poles and bury overhead cables along 1,400 kilometers of roads over the next 3 years.
(NHKん)
Feb 21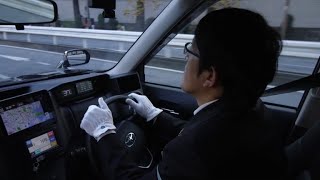 Uber Technologies Inc. aims to introduce its ride-hailing services across Japan in around 2020 by joining hands with local taxi firms, its chief executive officer said Tuesday.
(Kyodo)
Feb 20
It was in December 2016 that casino gambling was first legalised throughout Japan, finally putting an end to a 15-year hiatus during which politicians basically argued with each other.
(newsonjapan.com)
Feb 20
The former chairman of Sekisui House was ousted after his attempt to remove a sitting president over a land scam backfired, resulting in a stunning boardroom coup by his protege, The Nikkei has learned.
(Nikkei)
Feb 18
A Tokyo-based operator of women-only share houses may have been involved in dubious rent business dealings under its former president amid the rapid expansion of the operation.
(Japan Today)
Feb 15
The Japanese government will urge companies to adopt a more transparent decision-making process through measures such as allocating at least one-third of board seats to outsiders.
(Nikkei)
Feb 14
Major Japanese cryptocurrency exchange Coincheck Inc. submitted to the Financial Services Agency on Tuesday a business improvement report following the recent theft of 58 billion yen worth of digital money.
(Jiji)
Feb 13
U.S.-based Airbnb will start a comprehensive support service for hosts in Japan in an effort to ensure a sufficient number of local listings amid an upcoming regulatory change and growing competition.
(Nikkei)
Feb 12
Labor shortages are prompting Japanese moving companies to raise prices ahead of the peak house-moving season in spring.
(NHK)
Feb 10
The expansion of Amazon.com into physical stores is driving partnerships between Japanese retailers and information technology companies looking to withstand the American e-commerce company's growing might in both online and bricks-and-mortar realms.
(Nikkei)
---