On Oct 25, former actress Maya Takagi was arrested on a charge of possession of marijuana. The self-described "naturalist" took up residence on Ishigaki island five years ago. Also arrested was Takagi's male companion, Shigenari Moriyama, who had been actively promoting the use of the weed, praising its effectiveness for anti-aging.
Last July, Takagi went so far as to declare her candidacy as a member of the Japan Renaissance Party, running for a seat in the upper house of the Diet. Her platform included legalization of marijuana for medical use. She was defeated, but voiced her satisfaction that the election helped him "get the word out to lots of people."
Spa! reports that Takagi and Moriyama have yet to admit to the charges, despite the police confiscating such evidence as enough cannabis sativa to light up 100 times, along with pipes and other used smoking paraphernalia.
"I only met with Ms Takagi once, but concerning the matter of legalization of marijuana for medical use, I had communicated through Mr Hiroyuki Arai, a former member of the Japan Renaissance Party," said Koichi Maeda, director of an NPO that backs legalization of marijuana for medical purposes. "I sympathized with her. But I can't get over the feeling that she hadn't sufficiently studied the issues. During questioning in the Diet, a member of the Ministry of Health, Labour and Welfare testified that Japan's controls on marijuana have been concluded through an 'international agreement.' But actually all the nations in the Group of Eight, except Japan, allow for medical use of marijuana. From the beginning, medical use and research of cannabis had not been banned. Annual reports from the International Narcotics Control Board, the World Health Organization and so on had welcomed such research.
"I would have hoped that these points would have been raised during discussions in the Diet, but they weren't."
Maeda is nonetheless sympathetic toward Takagi, and voiced his opinion that along with favorable effects, it is "far less addictive or harmful than are alcohol or tobacco."
"That's why many advanced economies such as the Netherlands and some U.S. states such as Washington and Colorado permit not only medical use, but have decriminalized possession, and other countries, such as Britain and Germany do not penalize possession of small amounts for personal use. In some countries, there are heavier fines for smoking on a public street," he says. "Only Japan is going against the world currents on this. Mobilizing 30 police to arrest a violator, and then pillorying the accused in a media frenzy is unthinkable in Europe or North America."
Spa! then enumerates marijuana's medically proven benefits, such as inducing relaxation, reducing inflammation, suppressing pain or muscle spasms, and helping patients in the terminal stages of diseases such as cancer or AIDS. Which is all the more reason for Japan to reconsider its current law banning the drug.
Feb 22
Japanese speed skaters have won gold in the women's team pursuit event at the PyeongChang Olympics.
(NHK)
Feb 22
Japan has some amazing prison food, which should be no surprise. Inmates are served healthy, nutritious meals of grilled fish, salads, rice and soup - which are actually healthier than most school lunches around the world! Would you like to try what prisoners eat? There's a prison in Hokkaido that serves authentic meals to the public and that is where I went -- Abashiri.
(ONLY in JAPAN)
Feb 22
Workers at the crippled Fukushima Daiichi nuclear power plant have finished installing a new roof covering for the No.3 reactor building.
(NHK)
Feb 22
The estimated number of foreign visitors for January rose 9 percent from a year earlier to 2,501,500, a record for the month, the Japan Tourism Agency said Wednesday.
(Japan Times)
Feb 22
A 62-year-old woman has been arrested on suspicion of animal abuse after keeping 23 cats in unsanitary conditions at her apartment in Kawasaki City, Kanagawa Prefecture.
(Japan Today)
Feb 22
Investigative sources revealed on Tuesday that a 25-year-old man who was shot and wounded by an officer in Miyakojima Ward over the weekend while wielding a knife was actually in possession of two knives, reports NHK
(tokyoreporter.com)
Feb 22
Japan tops the world as the country with the lowest rate of newborn mortality in 2016, followed by Iceland and Singapore, while Pakistan is the riskiest place to be born according to a new UNICEF report launched on Tuesday.
(Japan Today)
Feb 22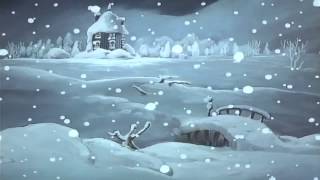 An uproar in Japan over the homeland of the "Moomin" storybook characters was elevated to a diplomatic matter on Wednesday, with the Japanese and Finnish foreign ministers assuring each other the issue has been well and truly resolved.
(Kyodo)
Feb 22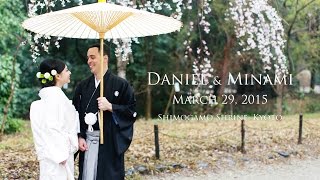 An increasing number of couples from overseas are having wedding ceremonies in Kyoto, western Japan, attracted by the ancient capital's reputation as symbolizing traditional Japanese culture.
(Jiji)
Feb 22
While President Donald Trump's decision to pull the U.S. from the Trans-Pacific Partnership initially put the deal on life support in January 2017, details released Wednesday revealed that the remaining 11 countries have managed to agree on terms close to the agreement's original form.
(Japan Times)
---