Nissan is halting joint development of luxury cars with Daimler's Mercedes-Benz, sources close to the companies told Reuters, suspending a key project in their seven-year partnership and potentially hitting profitability at a new shared factory in Mexico.
Nissan decided in October its premium Infiniti brand would not use "MFA2", an upgraded Daimler car platform that the companies have jointly funded, in part because Infiniti was not performing well enough to absorb Mercedes technology costs, the sources said.
"It wasn't possible to close a deal on the basis of MFA2," said one of the people. "The targets set by Infiniti were too difficult to achieve."
The move could reduce efficiency at a $1 billion shared factory opening this year in Aguascalientes, Mexico, where the companies had planned to use the same compact car architecture to cut complexity and production costs, two of the sources said.
It could also ultimately force Nissan to write down part of a 250 million pound ($306 million) investment at its UK plant that included Mercedes-based tooling, they added.
Daimler and Nissan pursue joint programmes only when "beneficial for both sides", the companies said in separate statements to Reuters, without directly addressing emailed questions about their plans for MFA2 vehicles.
Projects are constantly reviewed against targets to account for "developments beyond the control of management", they added, and discussions about joint development of future premium compact cars are ongoing.
Nissan's decision deals a blow to the broad cooperation deal struck between Renault-Nissan boss Carlos Ghosn and his Daimler counterpart Dieter Zetsche in 2010.
It also underscores the mixed results of Nissan's battle over almost three decades to transform Infiniti into a significant global player in the lucrative luxury car market.
Nov 19
Police in Tokyo on Saturday arrested an unemployed 42-year-old man of no fixed address on suspicion of killing a 61-year-old homeless man on a riverbank in Katsushika Ward.
(Japan Today)
Nov 19
A man died Saturday after falling off a cliff while competing in a trail running race in Saitama Prefecture, police said.
(Japan Times)
Nov 19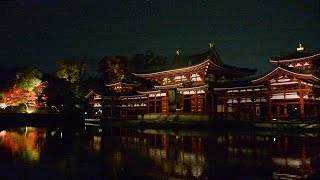 The Phoenix Hall of Byodoin temple, a UNESCO World Heritage site in Uji, Kyoto Prefecture, glows at night during a trial illumination on Friday.
(the-japan-news.com)
Nov 19
Despite their magical reputation, shooting stars are just pieces of space debris from millimeters to a few centimeters thick that fly into Earth's atmosphere and brightly burn up into nothing.
(rocketnews24.com)
Nov 19
Chiba Prefectural Police have arrested a 33-year-old man for allegedly selling cash above face value using marketplace app Mercari and collecting interest exceeding the legal interest rate, reports TV Asahi
(tokyoreporter.com)
Nov 18
Japan's national broadcaster NHK has unveiled this year's lineup for its annual New Year's Eve music show "Kohaku Uta Gassen" (Red and White Song Battle), featuring 10 new groups and singers.
(Japan Today)
Nov 18
Yokozuna Grand Champion Harumafuji has reportedly told police that he hit a lower-ranked wrestler with his bare hands, not with a beer bottle as was reported.
(NHK)
Nov 18
An apology by a Japanese railroad operator for a train's early departure has attracted the attention of foreign media.
(NHK)
Nov 18
The overall number of crimes committed in Japan continued to drop in 2016, falling below the 1 million mark for the first time in the postwar era, according to the annual White Paper on Crime released Friday by the Justice Ministry.
(Japan Times)
Nov 18
After beginning service in Japan in 2011, Naver Corporation's Line messaging app quickly become one of the most popular ways to stay connected to personal acquaintances.
(Japan Today)
---