A man who threatened a delivery worker with a chainsaw told police he filmed and uploaded the incident because he was looking forward to watching the number of views of the video rise, Nippon News Network reported on Saturday
Mie Prefectural Police charged Kazuhiro Hasegawa, 27, with swinging around a chainsaw and threatening a worker at a Yamato Transport distribution center in Iga City in December.
Police quoted Hasegawa, who runs a YouTube channel under Hasegawa Kazuaki 8003TV, as saying that he "was looking forward to watching the view count rise."
The smartphone Hasegawa used to record the footage was confiscated and is being analyzed, TV Asahi (Jan. 7) quoted police as saying.
Hasegawa uploaded the video to his channel but quickly took it down, according to news site Tantei Watch, and asked a user who uploaded a copy to also remove it.
Package contained Wi-Fi router?
Reports and explanations by the suspect suggest he became enraged after his father turned away a delivery driver who was attempting to deliver a Wi-Fi router he ordered.
Several netizens appear to have already circulated copies of the clip in question.
A recording of the video uploaded on YouTube appears to show an enraged Hasegawa screaming at a Yamato Transport worker as he demands his package be handed over.
三重県でチェーンソーで宅配業者を脅したとして逮捕された男は、インターネットに投稿した事件当時の動画の「再生回数が伸びるのが楽しみだった」と供述をしていることが分かりました。
Nov 23
Tokyo Metropolitan Police are searching have arrested eight persons, including an organized crime member, in the robbery of gold valued at nearly 100 million yen from a shop in Taito Ward earlier this year, reports NHK
(tokyoreporter.com)
Nov 23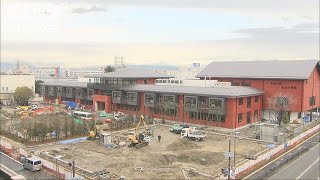 The government sold land in Osaka to school operator Moritomo Gakuen for a highly discounted price based on faulty data estimating the cost of removing industrial waste left in the plot, a government watchdog on spending concluded in a much-awaited report released Wednesday.
(Japan Times)
Nov 22
The Imperial Household Agency said Wednesday the wedding ceremony of Princess Mako, the eldest granddaughter of Emperor Akihito, and her classmate from university days Kei Komuro will be held on Nov 4 next year.
(Japan Today)
Nov 22
NHK has learned Japan is getting closer to finding out a date for the Emperor's abdication.
(NHK)
Nov 21
Police are set to refer sumo grand champion Harumafuji to prosecutors by the end of the year on suspicion of assaulting lower-ranked wrestler Takanoiwa in a drunken brawl, investigative sources said Tuesday.
(Japan Times)
Nov 21
Tokyo Metropolitan Police have arrested a 31-year-old man for organizing an orgy event via the social-networking service Twitter, reports the Sankei Shimbun.
(tokyoreporter.com)
Nov 21
A wild boar was killed after it injured an 11-year-old girl during a rampage in the town of Oizumi on Monday, reports NHK.
(tokyoreporter.com)
Nov 21
Osaka Prefectural Police have arrested a 53-year-old woman living in Neyagawa City the bodies of four newborn infants were found encased in concrete in a residence, reports TV Asahi
(tokyoreporter.com)
Nov 21
A group of Japanese researchers has developed the country's first quantum computer and is offering others free trials as a way to spur further innovation.
(NHK)
Nov 21
As a part of a crackdown on illegal gambling, Tokyo Metropolitan Police have busted a pair of internet casinos operating in Shibuya Ward, reports TV Asahi
(tokyoreporter.com)
---