Japan's self-styled "Tuna King" has done it again - paying more than $600,000 for a single fish.
Sushi entrepreneur Kiyoshi Kimura paid top price at the first auction of the new year at Tokyo's Tsukiji fish market on Thursday, bagging a prized bluefin tuna for an eye-watering 74.2 million yen ($636,000).
The head of the Sushizanmai chain is now the proud – if temporary – owner of a 212-kilogramme (467-pound) fish.
At that price a single piece of fatty tuna sushi would cost roughly $85, or 25 times the $3.4 that Kimura charges for the product at his 51 stores across Japan.
Apr 26
The United States, Japan and other countries surrounding North Korea are on high alert over the nation's provocative actions, including the possibility it would conduct its sixth nuclear test, as Tuesday marked the 85th anniversary of the foundation of its Korean People's Army.
(the-japan-news.com)
Apr 26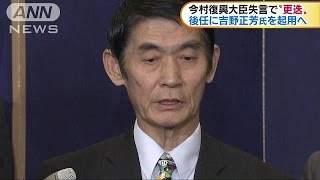 Japan's Prime Minister Shinzo Abe has decided to appoint Masayoshi Yoshino, a former State Minister of the Environment, as the new minister in charge of rebuilding areas hit by the 2011 earthquake and tsunami.
(NHK)
Apr 26
Japan's catches of smaller Pacific bluefin tuna this season are very close to topping the annual limit set under an international accord for resources conservation.
(the-japan-news.com)
Apr 25
It has been revealed that information related to Japan's national security was included in the confidential documents disclosed by former US National Security Agency contractor Edward Snowden.
(NHK)
Apr 25
The Japanese government on Monday filed a candidacy for the western Japan city of Osaka to host the 2025 World Exposition with the Bureau International des Expositions in Paris.
(Jiji)
Apr 24
Japanese Prime Minister Shinzo Abe and US President Donald Trump have discussed the North Korean situation over the telephone amid heightened tensions surrounding the country.
(NHK)
Apr 24
Two Japanese destroyers have begun a joint drill with the USS Carl Vinson aircraft carrier strike group in the Pacific off the Philippines.
(NHK)
Apr 24
The Ground Self-Defense Force's 14th Brigade rumbled through the city of Zentsuji, Kagawa Prefecture, on Sunday during a rare parade replete with combat vehicles.
(Japan Times)
Apr 24
Six aircraft from the Japanese Air Self-Defense Force's aerobatic flight team, Blue Impulse, flew over Kumamoto Castle on Sunday.
(NHK )
Apr 24
Department store chain Takashimaya has issued a warning to customers after a woman found a foreign object inside a shumai dumpling at its Yokohama outlet last week, reports NHK.
(tokyoreporter.com)
---