Tokyo Disney Resort will not raise admission for the first time in four years as attendance levels off, while thriving Osaka rival Universal Studios Japan will hike its price yet again.
Adult one-day tickets will remain at 7,400 yen ($63) at the Tokyo theme park this April, the same price as at USJ before a 200-yen increase in February will take the fee there to 7,600 yen. In April 2016, Tokyo Disney raised the price of an adult one-day ticket by 500 yen, marking the third straight year of increases.
Attendance at the Disney resort is plateauing. The park forecasts a marginal increase to 30.4 million guests in fiscal 2016, but from April to September, visitors dropped 0.3% to 14.32 million. Park operator Oriental Land blamed bad weather for the decline, denying that the price hike had any effect, but USJ saw record-high attendance for the same period.
USJ has raised prices for eight years running amid strong attendance, and continues to make big investments in the park. In April, it plans to open a new area dedicated to Minions, the characters from the "Despicable Me" animated movie series, on which it is spending 10 billion yen.
Feb 23
Municipalities that have been protecting deer populations as a tourism resource or natural asset are now increasingly struggling with how to manage overpopulation of the animals.
(the-japan-news.com)
Feb 23
The tracks of the now-defunct Takachiho Railway in Miyazaki Prefecture - discontinued due to damage caused by Typhoon No. 14 in 2005 - have been revived as a popular tourist attraction that carried 26,000 passengers in fiscal 2015.
(the-japan-news.com)
Feb 21
Twenty-eight hospitals in Japan have been registered on a government list of medical institutions recommended for non-Japanese as Prime Minister Shinzo Abe's administration seeks to promote the nation's advanced medical services.
(Japan Times)
Feb 21
The Tokyo metropolitan government plans to introduce alphanumeric route displays for its bus services as early as in 2018, informed sources told Jiji Press on Tuesday.
(the-japan-news.com)
Feb 21
Tokyo International Airport's Terminal 2, currently for domestic flights, is slated to host international flights as well, from March 2020 ahead of the Tokyo Olympics and Paralympics that year, informed sources have said.
(Jiji)
Feb 20
The Japanese government has drawn up a bill to set a stay limit of 180 days annually for "minpaku" private lodging services, according to informed sources.
(Jiji)
Feb 20
Crowds of men wearing nothing but loincloths joined a nighttime festival in western Japan, vying to catch wooden sticks said to bring good luck.
(NHK)
Feb 19
In preparation for the Tokyo Olympic and Paralympic Games in 2020, the Fire and Disaster Management Agency is planning to provide 24-hour foreign language services for 119 emergency calls nationwide.
(the-japan-news.com)
Feb 18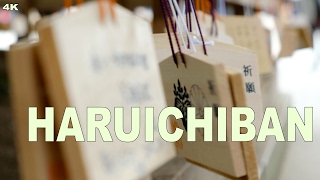 Gusty spring winds brought unseasonably warm weather to Tokyo and other parts of Japan on Friday.
(NHK)
Feb 16
All Nippon Airways opened a new route connecting Narita International Airport near Tokyo and Mexico City on Wednesday, becoming the first Japanese air carrier to launch regular flights directly linking Japan and Mexico.
(Jiji)
---