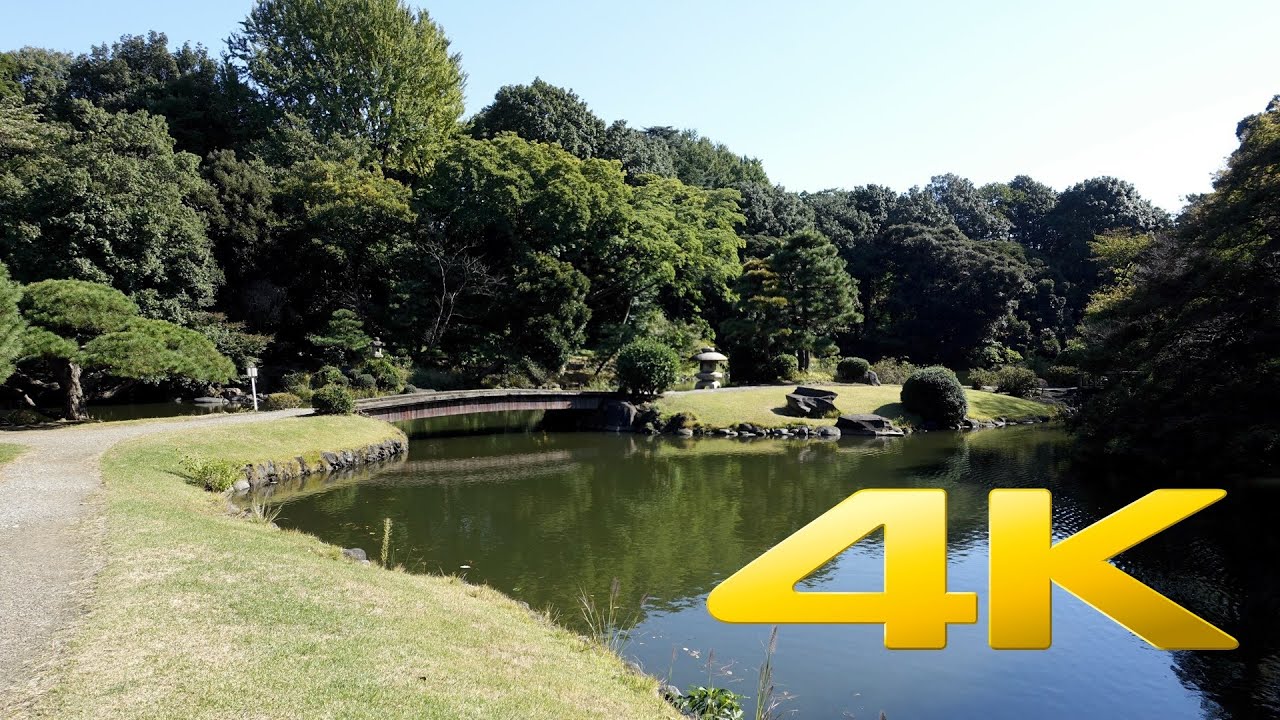 The Environment Ministry said Friday that it has punished a 71-year-old part-time worker at Shinjuku Gyoen National Park in central Tokyo for neglecting to collect entry fees from some non-Japanese speakers.
According to the ministry, the worker claimed that he was not familiar with foreign languages and had been traumatized by trouble with a foreign visitor.
The worker was punished with a 10 pct pay cut for a month. He voluntarily resigned the same day, offering to return half of his retirement benefit, or 300,000 yen.
He provided tickets for free to foreign visitors who did not seem to him prepared to pay fees of 200 yen for general visitors and 50 yen for elementary and junior high school students, by issuing tickets on a ticketing machine and later canceling them.
Cancellations, including proper ones, were logged for a total of some 160,000 tickets on the machine, also used by other workers, from April 2014.
Aug 19
A landslide has struck four cars on a highway in central Japan.
(NHK)
Aug 19
Although it might sound unusual for artifacts with a centuries-long history, swords are currently in vogue in Japan. Museum exhibitions of historically significant katana have been attracting large, enthusiastic crowds in recent years, but the blades' surging popularity is yet to solve a few problems.
(Japan Today)
Aug 19
Japan's Prime Minister Shinzo Abe and new US Ambassador to Japan William Hagerty have agreed to strengthen ties amid rising tensions with North Korea.
(NHK)
Aug 19
Japan's core consumer prices were expected to show their seventh straight month of annual increases in July, a Reuters poll found, offering the central bank some hope a strengthening economic recovery will gradually lift inflation toward its 2 percent target.
(Reuters)
Aug 19
A Hokkaido-based "kaiten" or conveyor-belt sushi shop chain has received the highest rating in the Oricon Japanese Customer Satisfaction Ranking (Rotary Sushi Division), beating out larger and more famous chains, such as Sushiro and Hama Sushi.
(seafoodsource.com)
Aug 19
The Land, Infrastructure, Transport and Tourism Ministry will address a surging number of accidents involving rental cars driven by foreign tourists, whose number is on the rise in Japan, by identifying locations where accidents are likely to occur and setting up foreigner-friendly road signs in the hope of preventing accidents.
(the-japan-news.com)
Aug 19
Legoland Japan said Friday it will start giving free one-day tickets to visitors who purchase one-day or one-day family passes to the theme park.
(Japan Times)
Aug 18
The Japanese government carried out Friday a drill for its emergency alert system in areas in and around the likely flight path of ballistic missiles North Korea has recently threatened to launch toward Guam.
(Japan Today)
Aug 18
A tour bus fell off a road on Japan's northernmost main island of Hokkaido on Friday, leaving dozens of passengers injured, local police said.
(Kyodo)
Aug 18
Police in Izumisano, Osaka Prefecture, have arrested an unemployed 50-year-old man on suspicion of beating his 48-year-old wife to death with a wooden sword.
(Japan Today)
---