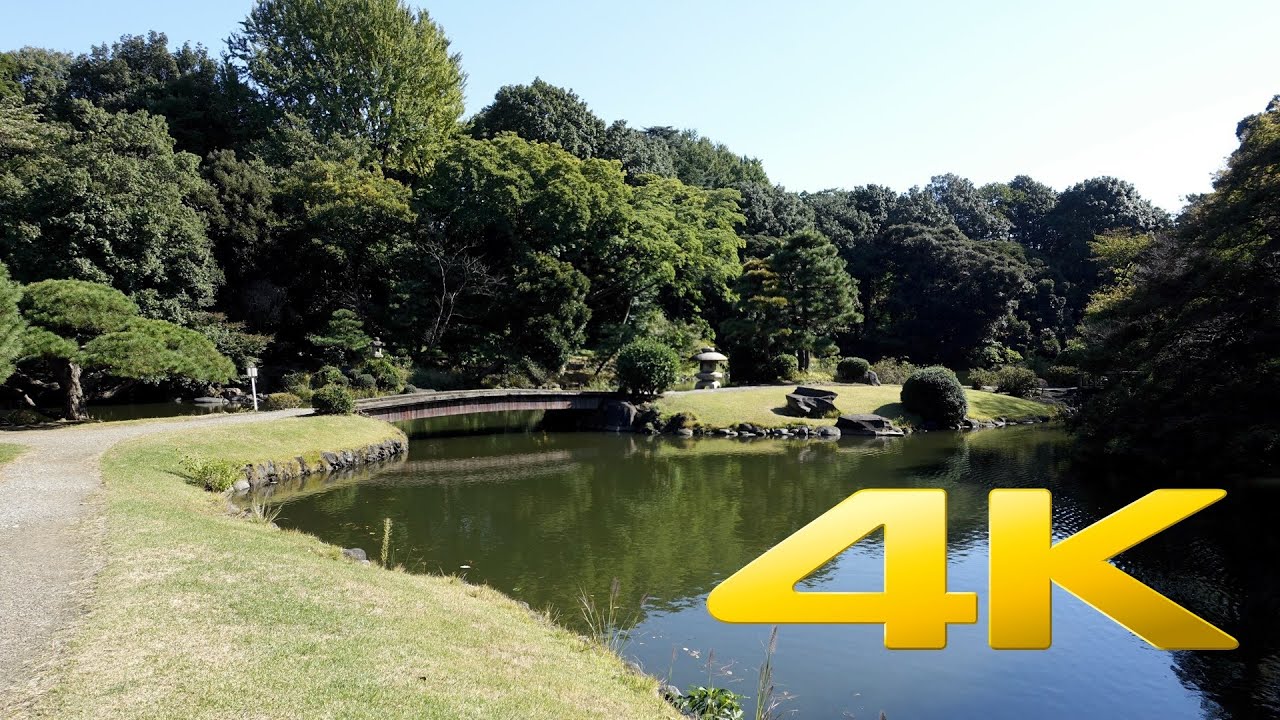 The Environment Ministry said Friday that it has punished a 71-year-old part-time worker at Shinjuku Gyoen National Park in central Tokyo for neglecting to collect entry fees from some non-Japanese speakers.
According to the ministry, the worker claimed that he was not familiar with foreign languages and had been traumatized by trouble with a foreign visitor.
The worker was punished with a 10 pct pay cut for a month. He voluntarily resigned the same day, offering to return half of his retirement benefit, or 300,000 yen.
He provided tickets for free to foreign visitors who did not seem to him prepared to pay fees of 200 yen for general visitors and 50 yen for elementary and junior high school students, by issuing tickets on a ticketing machine and later canceling them.
Cancellations, including proper ones, were logged for a total of some 160,000 tickets on the machine, also used by other workers, from April 2014.
Nov 18
Japan's national broadcaster NHK has unveiled this year's lineup for its annual New Year's Eve music show "Kohaku Uta Gassen" (Red and White Song Battle), featuring 10 new groups and singers.
(Japan Today)
Nov 18
Yokozuna Grand Champion Harumafuji has reportedly told police that he hit a lower-ranked wrestler with his bare hands, not with a beer bottle as was reported.
(NHK)
Nov 18
An apology by a Japanese railroad operator for a train's early departure has attracted the attention of foreign media.
(NHK)
Nov 18
The overall number of crimes committed in Japan continued to drop in 2016, falling below the 1 million mark for the first time in the postwar era, according to the annual White Paper on Crime released Friday by the Justice Ministry.
(Japan Times)
Nov 18
After beginning service in Japan in 2011, Naver Corporation's Line messaging app quickly become one of the most popular ways to stay connected to personal acquaintances.
(Japan Today)
Nov 18
Saitama Prefectural Police have arrested a man for allegedly forcing his partner's 4-year-old girl into a scalding hot bath that left her with burns earlier this year in what police believe could have been part of regular abuse, reports Jiji Press
(tokyoreporter.com)
Nov 18
Nissan Motor Co Chief Executive Hiroto Saikawa and other executives of the Japanese automaker are returning a part of their salaries to show remorse over illegal vehicle inspections at the automaker's plants in Japan.
(Japan Today)
Nov 17
Following the discovery of nine corpses in a residence in Zama City last month, Tokyo Metropolitan Police have reason to believe that a man in custody, who has admitted to taking the lives of the victims, plotted one additional killing, reports TBS News
(tokyoreporter.com)
Nov 17
Voice actress Hiromi Tsuru, known for her work on the "Anpanman" animation, died at a hospital in the capital on Thursday after she was found unconscious inside her vehicle, reports TBS News
(tokyoreporter.com)
Nov 17
Japan's Fair Trade Commission is investigating the local unit of the US vacation rental platform Airbnb on suspicion of violating the anti-monopoly law.
(NHK)
---