A former top bureaucrat with the education ministry admitted Tuesday that the ministry had been systematically involved in seeking new jobs for retiring public servants.
An ongoing government investigation into the scandal turned up evidence that the ministry has been involved for several years in facilitating
amakudari
(descent from heaven), the practice of retired bureaucrats acquiring lucrative jobs in sectors they once oversaw.
Prime Minister Shinzo Abe, who commissioned a government-wide investigation last month, pledged to formulate a response based on the probe's findings.
Kihei Maekawa, who resigned as the ministry's administrative vice minister last month in the wake of initial findings by a government watchdog tasked with combating amakudari, made the admission before a session of the House of Representatives Budget Committee on Tuesday.
"I accept as fact the (watchdog's) understanding that there was a system for mediation and the human resources division was deeply involved in it," Maekawa, 62, told the committee session.
Abe told the session, "It has to be said that this was organized. It is impermissible."
A 2007 law reform attempted to curb amakudari, a potential vehicle for corruption, by banning serving bureaucrats from helping to secure post-retirement jobs for their colleagues.
The change, however, only prompted the ministry's human resources division to continue the practice by calling on retired bureaucrats to act as job-hunting intermediaries, according to a report released Monday by the Ministry of Education, Culture, Sports, Science and Technology.
文部科学省が組織的に天下りをあっせんしていた問題で、その構図が詳しく分かってきました。
Nov 20
Police in Okinawa, southwestern Japan, have arrested a US Marine in connection with a fatal traffic accident.
(NHK)
Nov 20
Japanese railway companies plan to use data from seabed seismometers to quickly stop Shinkansen bullet trains when a major earthquake hits.
(NHK)
Nov 20
Prison inmates who don't speak Japanese now have access to better interpretation services, thanks to a new system introduced earlier this month.
(NHK)
Nov 20
Hyogo Prefectural Police on Friday arrested a sex worker for allegedly stealing a wristwatch valued at 10 million yen from a male customer two years ago, reports the Sankei Shimbun
(tokyoreporter.com)
Nov 19
Police in Tokyo on Saturday arrested an unemployed 42-year-old man of no fixed address on suspicion of killing a 61-year-old homeless man on a riverbank in Katsushika Ward.
(Japan Today)
Nov 19
A man died Saturday after falling off a cliff while competing in a trail running race in Saitama Prefecture, police said.
(Japan Times)
Nov 19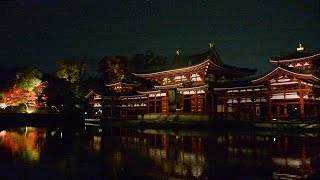 The Phoenix Hall of Byodoin temple, a UNESCO World Heritage site in Uji, Kyoto Prefecture, glows at night during a trial illumination on Friday.
(the-japan-news.com)
Nov 19
Despite their magical reputation, shooting stars are just pieces of space debris from millimeters to a few centimeters thick that fly into Earth's atmosphere and brightly burn up into nothing.
(rocketnews24.com)
Nov 19
Chiba Prefectural Police have arrested a 33-year-old man for allegedly selling cash above face value using marketplace app Mercari and collecting interest exceeding the legal interest rate, reports TV Asahi
(tokyoreporter.com)
Nov 18
Japan's national broadcaster NHK has unveiled this year's lineup for its annual New Year's Eve music show "Kohaku Uta Gassen" (Red and White Song Battle), featuring 10 new groups and singers.
(Japan Today)
---