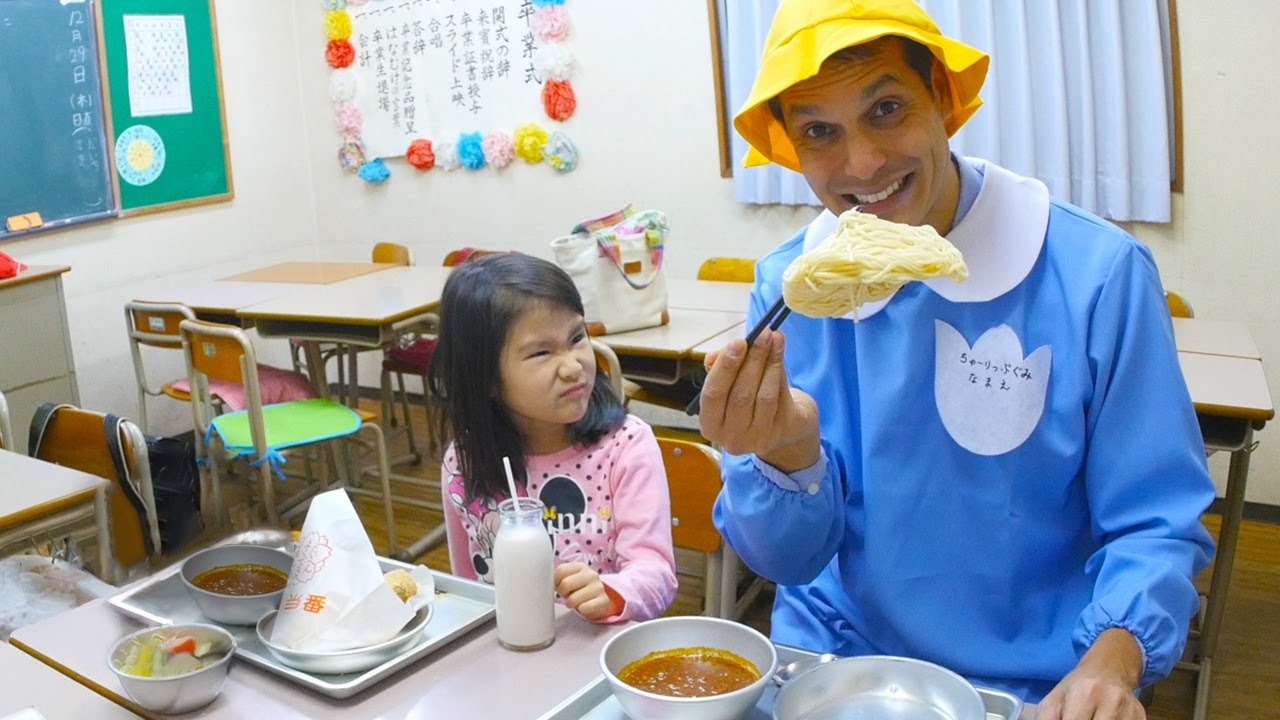 School lunches in Japan are world famous for being super healthy and delicious. With extremely low childhood obesity rates, many have turned to Japan for solutions to feed their school aged kids in the cafeteria.
But that's part of the answer. Japanese elementary school kids don't even eat in a cafeteria. They eat in the classroom ー with the teacher.
It is not possible to eat inside a Japanese elementary school (if you're a tourist) but there is a place in Tokyo where you can try nearly everything. Japanese parents take their preschool kids here to try it as well as older people coming back for a taste of nostalgia.
This magical place is called KYUSHOKU TOBAN (給食当番 ) and it's a place where you can not only try some of Japan's regional school foods from all over the country, you can also do it in an elementary school classroom! The 2nd floor is a near exact replication.
If you've ever wanted to be an exchange student in Japan -- or return to 5th grade, here's your chance.
Unique Japanese School Lunch MENU Items:
★ AGEPAN: Fried baked bun covered in sugar and kinako (or other toppings like cinnamon or cocoa)
★ SOFTMEN: A special noodle served only in schools. It comes wrapped in plastic and should be dipped in meat sauce or stew.
★ WHALE: This was served in schools a long time ago because whale was more available and much cheaper than beef, chicken or pork. Today, it's no longer served in school but you can try some at izakayas around Tokyo and here at this restaurant. Whale is rarely eaten these days since the price of other fish and meats is significantly cheaper.
WHY ARE JAPANESE SCHOOL LUNCHES SO AMAZING?
The program is highly regulated with calorie intake and nutritional value set for each scheduled meal.
Ingredients are usually local and meals are prepared from scratch.
There are no cafeterias in Japanese elementary schools. (They exist in high schools.)
Kids eat their lunches in the classroom with the teacher. They learn about nutrition and food responsibility in a hands on setting.
Milk is served with every meal.
All students eat the same meal. If a student hates an item, they have to stay and finish it.
Parents pay monthly for the school lunches, about $40 to $60 a month.
The Japanese School Lunch program started in 1954. After World War 2, resources were scarce and the government tried to make sure every child had a balanced meal.
Before World War 2, kids brought their own bento. The usual school food back then was the NORIBEN, rice, bonito fish flakes and roasted seaweed on a metal lunch box. Milk was a luxury item and there were few vegetables.
Nov 23
Tokyo Metropolitan Police have arrested a 39-year-old man for molesting a woman inside a carriage of the JR Saikyo Line last year, reports Nippon News Network.
(tokyoreporter.com)
Nov 23
The Japanese Olympic Committee and city of Sapporo announced Wednesday they will enter a dialogue process over a potential bid to host the 2026 Winter Olympics.
(Japan Today)
Nov 23
Tokyo Metropolitan Police are searching have arrested eight persons, including an organized crime member, in the robbery of gold valued at nearly 100 million yen from a shop in Taito Ward earlier this year, reports NHK
(tokyoreporter.com)
Nov 23
A team of Japanese researchers has found a new drug combination that reduces amyloid beta protein, believed to play a key role in causing Alzheimer's disease, by using stem cells derived from patients, Kyoto University announced Tuesday.
(Japan Times)
Nov 23
The Yokohama family court granted a request by a daughter of Aum Shinrikyo cult founder Shoko Asahara to nullify her parents' right to inherit her property in the event of her death.
(Japan Times)
Nov 23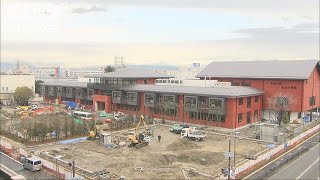 The government sold land in Osaka to school operator Moritomo Gakuen for a highly discounted price based on faulty data estimating the cost of removing industrial waste left in the plot, a government watchdog on spending concluded in a much-awaited report released Wednesday.
(Japan Times)
Nov 22
The Imperial Household Agency said Wednesday the wedding ceremony of Princess Mako, the eldest granddaughter of Emperor Akihito, and her classmate from university days Kei Komuro will be held on Nov 4 next year.
(Japan Today)
Nov 22
Subaru Corp. will introduce a series of all-electric cars in Japan as early as 2021, sources said, as competition intensifies between automakers looking to develop eco-friendly cars in response to stricter global emissions regulations.
(Japan Times)
Nov 22
The government will draw up a fiscal 2017 supplementary budget for additional spending of some ¥2 trillion, including for setting up nursery facilities to accept 320,000 children on waiting lists ahead of schedule as pledged by the ruling coalition in the Oct. 22 general election.
(Japan Times)
Nov 22
A woman employed as a costumed performer at Tokyo Disneyland was awarded labor compensation after developing a disorder that caused acute pain in her arm, the park's operator said Wednesday.
(Kyodo)
---