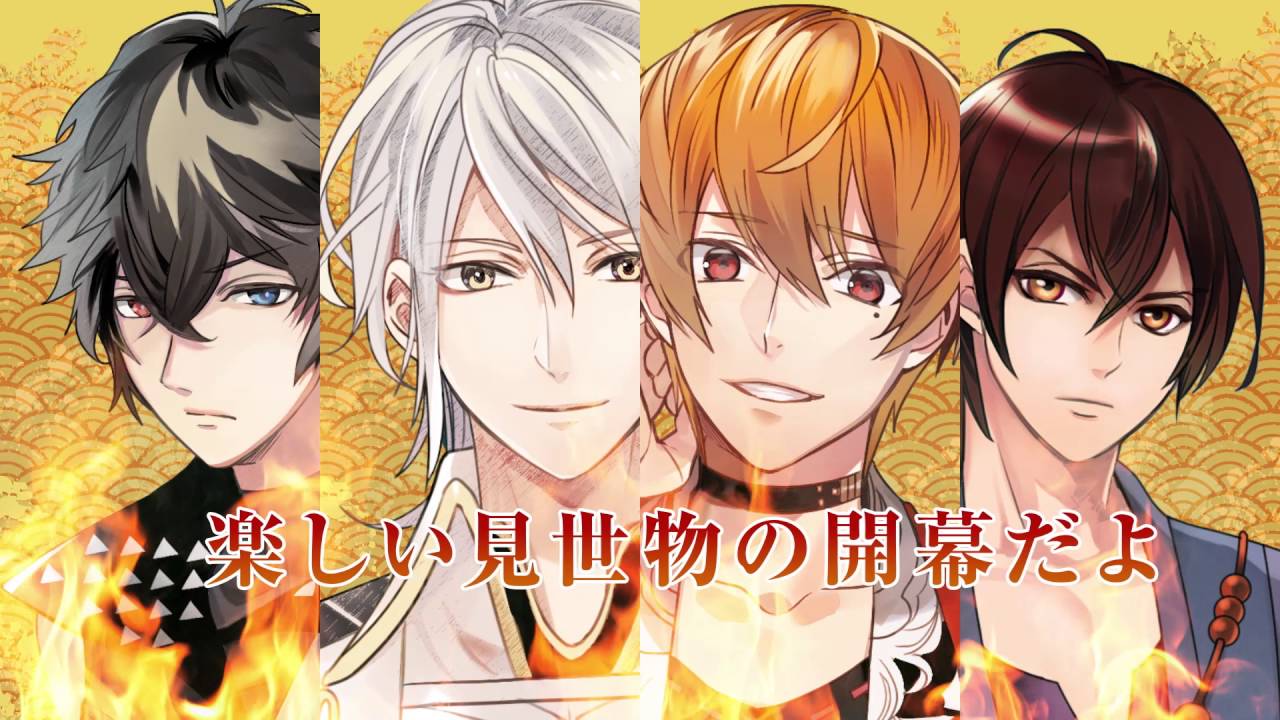 Japanese book editor Miho Takeshita is having an affair. But the recently married 30-year-old is not worried about getting caught-her boyfriend only exists on a smartphone.
Takeshita is a fan of romance simulation games, a booming market in Japan that is winning the hearts of women looking for some unconventional loving.
"It's very addictive," Takeshita said.
"Even though the game characters aren't real, you start to develop feelings towards them."
That is the whole point, said Natsuko Asaki, a game producer at Cybird, which created the popular series Ikemen-a Japanese term for handsome guys.
"The story is most important, as well as the characters, and the twists and turns," Asaki said.
The Ikemen app has been downloaded some 15 million times since its launch about five years ago, and the firm has also released an English version.
Mirroring the smartphone boom, female-targeted virtual romance games have ballooned into a market worth about 15 billion yen ($135 million) annually in Japan, according to the Tokyo-based Yano Research Institute.
Some 80 percent of fans, including a growing number of married women, play just before bed, a Cybird survey found.
The games do not rely on complicated algorithms, but instead offer multiple choice scenarios that let players escape into a world where they create their own love story with digital hunks.
Sep 21
More than 40 countries have signed a global treaty at UN Headquarters to legally ban nuclear weapons.
(NHK)
Sep 21
The 100-day-old baby giant panda at Tokyo's Ueno Zoo can now wobble a few steps by itself, according to pictures and a video released by the zoo on Wednesday.
(Jiji)
Sep 21
Emperor Akihito on Wednesday visited a shrine dedicated to ancient Korean settlers in Hidaka, Saitama Prefecture.
(Japan Today)
Sep 21
Popular Japanese singer Namie Amuro has announced that she will retire next September.
(NHK)
Sep 21
Japan celebrated two years to the start of Rugby World Cup 2019 on Wednesday with the Webb Ellis Cup on display in Tokyo's Shibuya district ahead of a 46-day tour that will see it visit all 12 host cities from Sapporo in the north to Kumamoto in the south.
(Japan Today)
Sep 20
Toshiba Corp has decided to sell its chip unit to a Japan-U.S.-South Korean consortium for around 2.4 trillion yen ($21 billion) following months of talks involving other bidders, sources close to the matter said Wednesday.
(Japan Today)
Sep 20
Japan logged a customs-cleared trade surplus of 113.6 billion yen in August, compared with 34.6 billion yen in deficit a year before, the Finance Ministry said in a preliminary report Wednesday.
(Jiji)
Sep 20
Fukuoka Prefectural Police have arrested a 36-year-old woman in Yukahashi City after she admitted to stabbing her husband, who himself told police his intestines were "coming out" in an emergency call.
(tokyoreporter.com)
Sep 20
The estranged wife of a former violin maker broke into his house and destroyed 54 violins and 70 bows after they fought over payments for child support, prosecutors said Tuesday.
(Japan Times)
Sep 20
Okinawa police say most of a group of teenagers arrested for vandalizing a site of mass suicide during World War Two say they were playing a prank without knowing the site's historic significance.
(NHK)
---