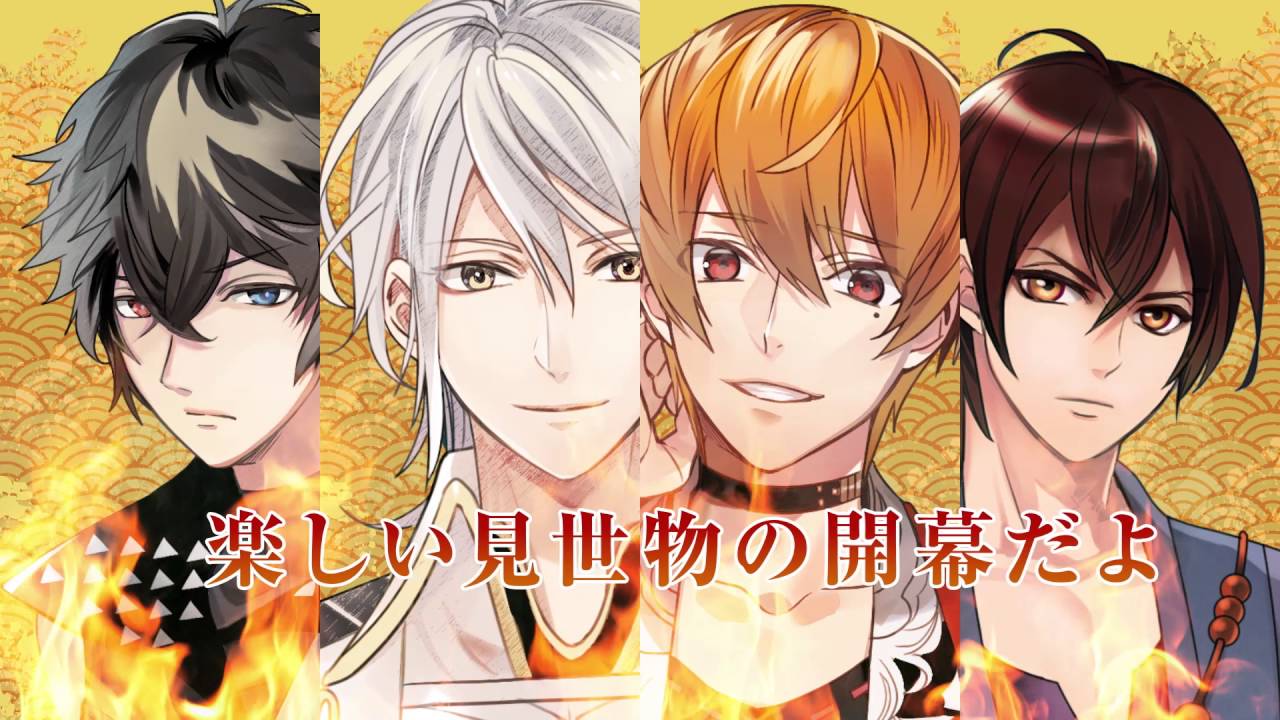 Japanese book editor Miho Takeshita is having an affair. But the recently married 30-year-old is not worried about getting caught-her boyfriend only exists on a smartphone.
Takeshita is a fan of romance simulation games, a booming market in Japan that is winning the hearts of women looking for some unconventional loving.
"It's very addictive," Takeshita said.
"Even though the game characters aren't real, you start to develop feelings towards them."
That is the whole point, said Natsuko Asaki, a game producer at Cybird, which created the popular series Ikemen-a Japanese term for handsome guys.
"The story is most important, as well as the characters, and the twists and turns," Asaki said.
The Ikemen app has been downloaded some 15 million times since its launch about five years ago, and the firm has also released an English version.
Mirroring the smartphone boom, female-targeted virtual romance games have ballooned into a market worth about 15 billion yen ($135 million) annually in Japan, according to the Tokyo-based Yano Research Institute.
Some 80 percent of fans, including a growing number of married women, play just before bed, a Cybird survey found.
The games do not rely on complicated algorithms, but instead offer multiple choice scenarios that let players escape into a world where they create their own love story with digital hunks.
Apr 25
It has been revealed that information related to Japan's national security was included in the confidential documents disclosed by former US National Security Agency contractor Edward Snowden.
(NHK)
Apr 25
Airbnb estimates that its services contributed 920 billion yen ($8.35 billion) to the Japanese economy in 2016, up 80% from the previous year, as foreign users took advantage of affordable lodging in big cities and rural areas.
(Nikkei)
Apr 25
Princess Kako, a granddaughter of Emperor Akihito, will study at the University of Leeds in Britain from September this year to June next year as an exchange student, the Imperial Household Agency said Monday.
(Japan Today)
Apr 25
The Japanese government on Monday filed a candidacy for the western Japan city of Osaka to host the 2025 World Exposition with the Bureau International des Expositions in Paris.
(Jiji)
Apr 25
Tokyo Metropolitan Police have arrested the former manager of an illicit parlor in Shinjuku who is suspected of instructing teenage girls to perform sex acts with customers, reports TBS News.
(tokyoreporter.com)
Apr 25
The police department of Osaka Prefecture, western Japan, has arrested a 40-year-old bus driver for allegedly using stimulants in violation of the stimulant control law.
(Jiji)
Apr 25
The Japanese government has decided to start landfill work at the Henoko coastal area in the city of Nago, Okinawa Prefecture, on Tuesday for the relocation of the U.S. Marine Corps' Futenma air base, informed sources said Monday.
(Jiji)
Apr 25
The Bank of Japan wants financial institutions to lend more money under its large-scale monetary-easing policy. But it's worried that some regional banks are too eager to offer real estate loans, especially for building rental housing.
(NHK)
Apr 25
Two elderly women were hit and killed by a train at a station in Kanagawa Prefecture, south of Tokyo, with surveillance camera footage showing the two jumping on the tracks holding each other's hands, police said Monday.
(Japan Today)
Apr 25
Rakuten Inc announced the official launch of "Rakuten Super English," a comprehensive English learning service utilizing technology to provide a practical English learning and a new style of studying. The launch of Rakuten Super English marks Rakuten's entry into the English education business.
(Japan Today)
---