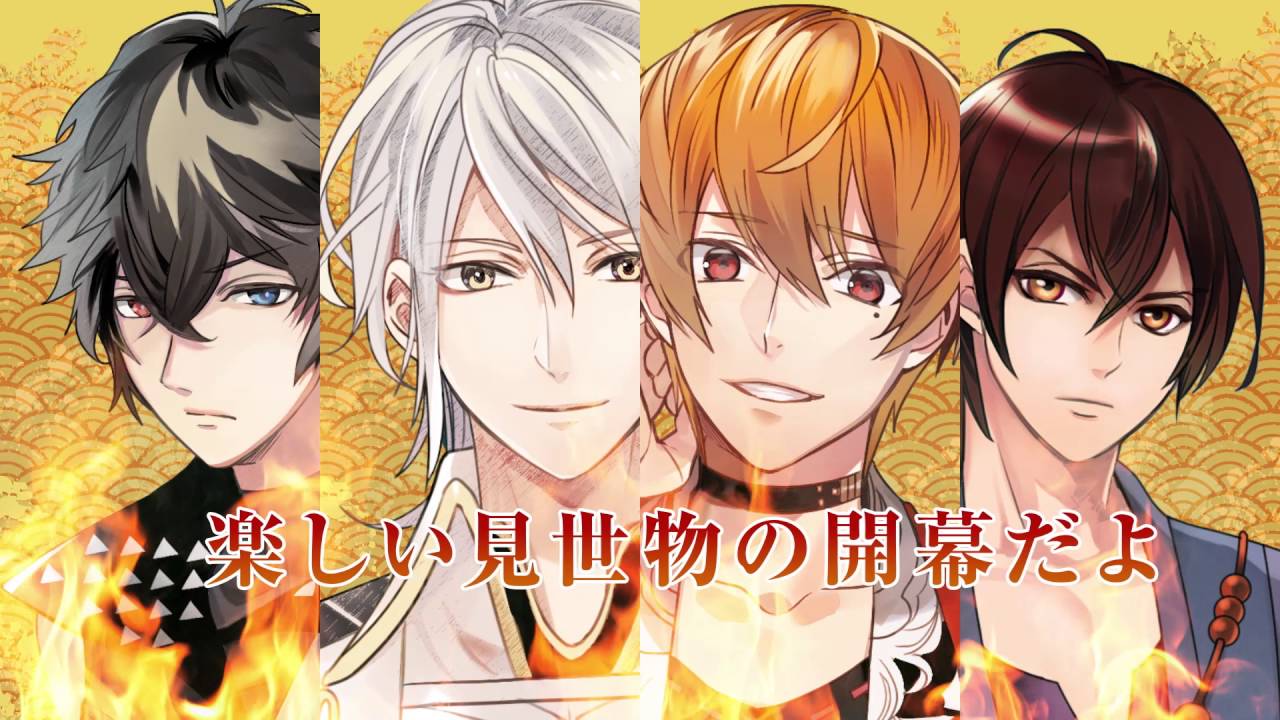 Japanese book editor Miho Takeshita is having an affair. But the recently married 30-year-old is not worried about getting caught-her boyfriend only exists on a smartphone.
Takeshita is a fan of romance simulation games, a booming market in Japan that is winning the hearts of women looking for some unconventional loving.
"It's very addictive," Takeshita said.
"Even though the game characters aren't real, you start to develop feelings towards them."
That is the whole point, said Natsuko Asaki, a game producer at Cybird, which created the popular series Ikemen-a Japanese term for handsome guys.
"The story is most important, as well as the characters, and the twists and turns," Asaki said.
The Ikemen app has been downloaded some 15 million times since its launch about five years ago, and the firm has also released an English version.
Mirroring the smartphone boom, female-targeted virtual romance games have ballooned into a market worth about 15 billion yen ($135 million) annually in Japan, according to the Tokyo-based Yano Research Institute.
Some 80 percent of fans, including a growing number of married women, play just before bed, a Cybird survey found.
The games do not rely on complicated algorithms, but instead offer multiple choice scenarios that let players escape into a world where they create their own love story with digital hunks.
Jul 24
Authorities ordered 26,000 residents of Akita Prefecture to evacuate their homes as record levels of torrential rain lashed northern Japan, triggering widespread flooding over the weekend.
(Asahi)
Jul 24
Tokyo Metropolitan Police last week conducted the first queries into so-called "JK" parlors in Chiyoda Ward following the enactment of new legislation earlier this month aimed at restricting the harmful employment of youths, reports TBS News
(tokyoreporter.com)
Jul 24
In the past several weeks alone, elderly Japanese drivers have been wreaking havoc across the country: breaking through median barriers into oncoming traffic, ploughing over pedestrians crossing the road, and smashing into other cars. In all these cases, somebody was killed.
(afr.com)
Jul 24
Japanese Prime Minister Shinzo Abe, his ratings sinking over a suspected cronyism scandal, on Monday said he had never instructed officials to give preferential treatment to a long-time friend, adding that the latter had never sought favors.
(Reuters)
Jul 24
Over the past few weeks, actress Kazuyo Matsui has been a fixture on Japan's tabloid TV shows for the very public battle she is waging against her actor husband, whom she has accused of adultery.
(Japan Times)
Jul 24
Four bodies were found Sunday in a park in Onojo, Fukuoka Prefecture, with the police saying the people, likely a family reported missing, died in an apparent murder-suicide.
(Japan Today)
Jul 24
The giant panda cub at Tokyo's Ueno Zoo is growing steadily and starting to open her eyes.
(NHK)
Jul 24
In professional sumo, Yokozuna Grand Champion Hakuho has clinched his 39th tournament victory.
(NHK)
Jul 24
Reports of poisonous fire ants being discovered at ports across Japan are boosting sales of pesticides.
(NHK)
Jul 23
Police in Hiratsuka, Kanagawa Prefecture, said Saturday they have arrested a 16-year-old boy and a 16-year-old girl on suspicion of abandoning the body of a newborn baby in a vacant lot in February.
(Japan Today)
---