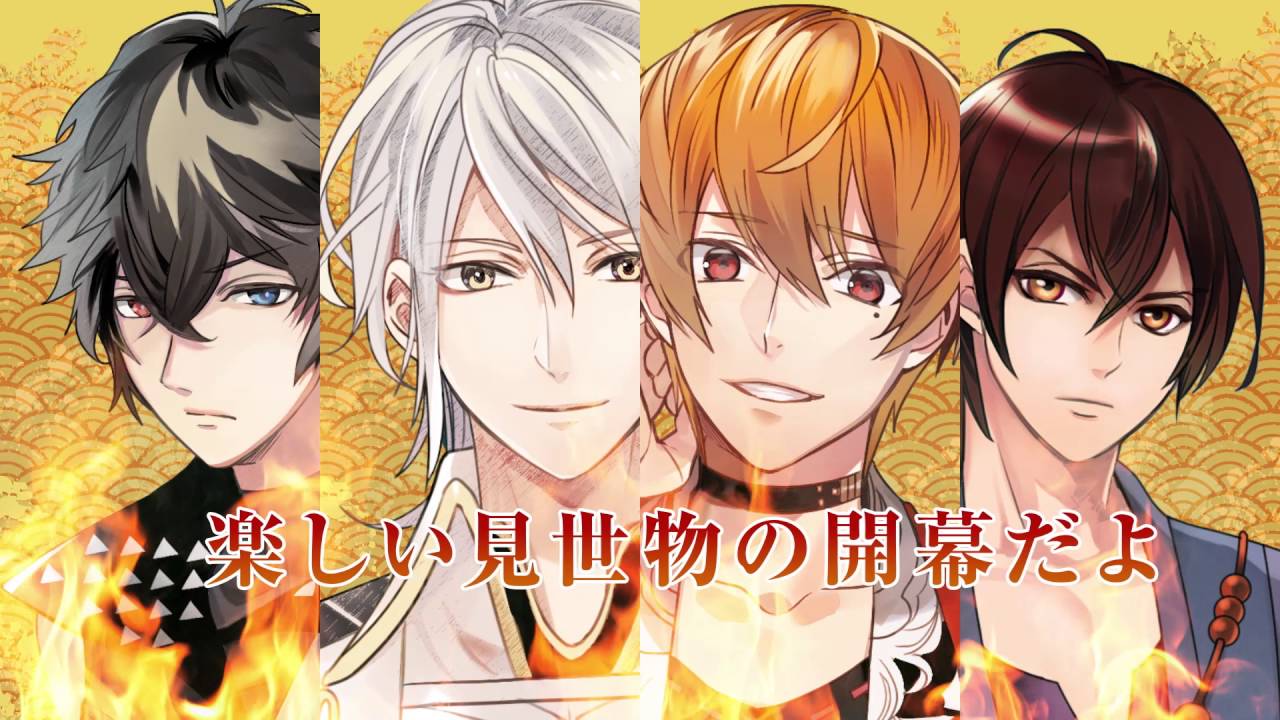 Japanese book editor Miho Takeshita is having an affair. But the recently married 30-year-old is not worried about getting caught-her boyfriend only exists on a smartphone.
Takeshita is a fan of romance simulation games, a booming market in Japan that is winning the hearts of women looking for some unconventional loving.
"It's very addictive," Takeshita said.
"Even though the game characters aren't real, you start to develop feelings towards them."
That is the whole point, said Natsuko Asaki, a game producer at Cybird, which created the popular series Ikemen-a Japanese term for handsome guys.
"The story is most important, as well as the characters, and the twists and turns," Asaki said.
The Ikemen app has been downloaded some 15 million times since its launch about five years ago, and the firm has also released an English version.
Mirroring the smartphone boom, female-targeted virtual romance games have ballooned into a market worth about 15 billion yen ($135 million) annually in Japan, according to the Tokyo-based Yano Research Institute.
Some 80 percent of fans, including a growing number of married women, play just before bed, a Cybird survey found.
The games do not rely on complicated algorithms, but instead offer multiple choice scenarios that let players escape into a world where they create their own love story with digital hunks.
May 27
A giant deepwater shark known as a megamouth has been found alive in a fishing net in the Pacific Ocean off Mie Prefecture, western Japan.
(NHK)
May 27
Japanese elementary schools will be eligible to start English education in the third grade from fiscal 2018, instead of the fifth grade as now, the education ministry said Friday.
(Japan Today)
May 27
A former juvenile prison in the city of Nara in western Japan, built in 1908 and designated as an important cultural asset, will be converted into a hotel, the Justice Ministry said Friday.
(Jiji)
May 27
Leaders of the Group of Seven major industrial nations on Friday demonstrated their unity in the fight against terrorism, at their summit meeting in Taormina, Sicily, southern Italy, that started the same day for a two-day run.
(Jiji)
May 26
A pair of melons produced in the northern city of Yubari, Hokkaido, sold for 1.5 million yen in the first auction of this harvest season on Friday.
(Japan Today)
May 26
Outdoor theme park Legoland Japan on Thursday started selling one-day family tickets that offer discounts of up to 25 percent in response to complaints about higher fees compared with other parks.
(Japan Times)
May 26
Pizza giant Domino's will take full control of its rapidly expanding Japanese operations, after its minority partner, private equity firm Bain Capital, announced it would pull the plug on its 25 per cent stake in August.
(smh.com.au)
May 26
An elderly man was arrested Friday on suspicion of starting a fire on seat aboard a shinkansen that was traveling through Okayama Prefecture, police and the train operator said.
(Japan Times)
May 26
Tokyo police arrested a 21-year-old man on Thursday night for taking a woman, 55, hostage at her condominium in the Asakusa district of the Japanese capital's Taito Ward and inflicting injuries on the captive with a knife.
(Jiji)
May 26
Airbnb has joined hands with staffing company Pasona to train people in Japan to support the U.S. company's signature business of offering private homes as lodging for travelers -- a practice known as minpaku here.
(Nikkei)
---