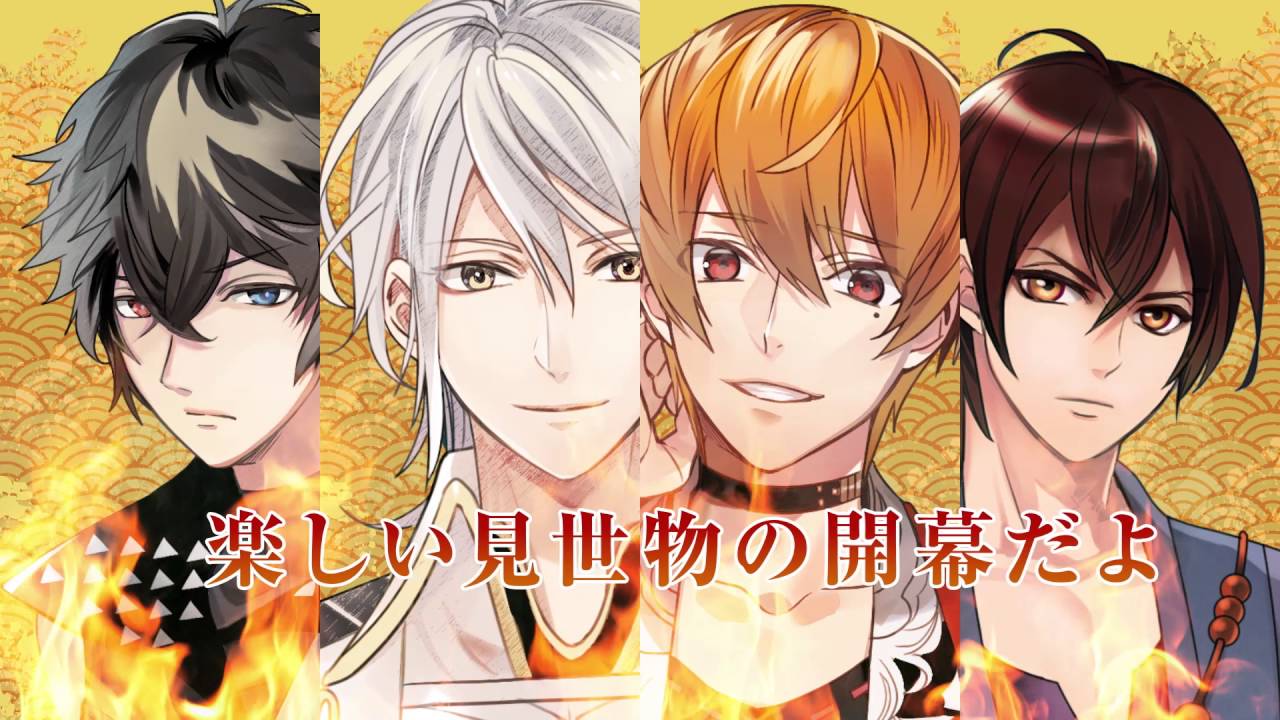 Japanese book editor Miho Takeshita is having an affair. But the recently married 30-year-old is not worried about getting caught-her boyfriend only exists on a smartphone.
Takeshita is a fan of romance simulation games, a booming market in Japan that is winning the hearts of women looking for some unconventional loving.
"It's very addictive," Takeshita said.
"Even though the game characters aren't real, you start to develop feelings towards them."
That is the whole point, said Natsuko Asaki, a game producer at Cybird, which created the popular series Ikemen-a Japanese term for handsome guys.
"The story is most important, as well as the characters, and the twists and turns," Asaki said.
The Ikemen app has been downloaded some 15 million times since its launch about five years ago, and the firm has also released an English version.
Mirroring the smartphone boom, female-targeted virtual romance games have ballooned into a market worth about 15 billion yen ($135 million) annually in Japan, according to the Tokyo-based Yano Research Institute.
Some 80 percent of fans, including a growing number of married women, play just before bed, a Cybird survey found.
The games do not rely on complicated algorithms, but instead offer multiple choice scenarios that let players escape into a world where they create their own love story with digital hunks.
Feb 28
The Japanese government is planning to reduce penalties for those who plot serious crimes like terrorism but turn themselves in before actually committing them under a contentious anti-conspiracy bill it is preparing, sources close to the matter said Monday.
(Kyodo)
Feb 28
Car-bicycle collisions accounted for about 40 pct of fatal traffic accidents in Japan last year in which passenger cars bumped into other vehicles as they encountered at intersections or other parts of the road, a National Police Agency survey has revealed.
(Jiji)
Feb 27
Some Japanese banks have recently launched services allowing customers to pay for their shopping abroad using debit or prepaid cards linked to foreign currency deposits.
(the-japan-news.com)
Feb 27
Prime Minister Shinzo Abe on Monday sought to deny allegations that he is linked to an Osaka-based ultranationalist kindergarten as the public outcry over the operator and its alleged efforts to indoctrinate children with xenophobia and pre-war militarism grows.
(Japan Times)
Feb 27
The Cabinet is set to approve a bill next month to impose longer prison terms on rapists, and cover male rape victims for the first time, government sources said Monday.
(Japan Times)
Feb 27
Hideki Matsuyama moved up a place to fourth in the world golf rankings released Sunday, matching the highest-ever position by a Japanese male player.
(Japan Times)
Feb 27
A Tokyo zoo's hopes for a new baby panda grew Monday as it confirmed that its pair of giant pandas had mated for the first time in four years.
(Japan Times)
Feb 27
The Lower House on Monday approved a record ¥97.45 trillion budget for fiscal 2017 designed to finance ballooning social security costs and enhance Japan's defense capabilities.
(Japan Times)
Feb 27
Manhole covers are trending high in Japan and for good reason -- they're stunning! Only in Japan are manholes to cover sewage designed so beautifully that they now make MANHOLE TRADING CARDS!
(ONLY in JAPAN)
Feb 27
A fire broke out in a restaurant at the luxury hotel Grand Hyatt Tokyo at Roppongi Hills on Sunday night.
(Japan Today)
---