Thirty years ago this Thursday, a large number of Japanese individuals began investing in stocks when Nippon Telegraph and Telephone was listed on the Tokyo Stock Exchange. How those investments have fared differs depending on when the shares were bought.
In two months after debuting on the exchange, the value of NTT shares soared 2.7 times compared with their initial public offering price. Encouraged by an acquaintance who had earned a handsome profit on the stock, one government employee in southwestern Kumamoto Prefecture decided to buy 6 million yen ($53,500 at current rates) worth of the shares.
But Japan's economic bubble burst a few years later, causing him an unrealized loss of up to 4 million yen on the investment. Today, NTT's stock price is only one-third of its peak. The man finally sold his NTT shareholdings last June, at a loss.
A similar generational difference can be seen with regard to Japanese people's views on stock investment in general. According to a survey by Sparx Asset Management, 46% of respondents in their 20s have a favorable image of stock investment. The ratio is only around 30% among people older than 40, who directly experienced the bursting of Japan's bubble economy.
The difference has to do with whether or not people have had successful investment experiences. Suppose that a person began investing at any given point in the past 30 years and held on to a financial product linked to the Nikkei Stock Average until the end of 2016. If the investment started between the end of 1986 and the end of 1996, it resulted in losses in almost all years. But if it started after the end of 1997, it posted double-digit gains in most years.
In the U.S., stock prices took 25 years to return to the level before the Wall Street crash of 1929. In other words, individual investors needed roughly a generation to overcome the sense that stock investments were unprofitable.
The generational difference in views on stock investing cannot be erased easily, but a new generation of investors is emerging. Having come of age after 2000, they are known as "millennial" investors, and they make full use of the internet for investment.
Feb 22
Japanese speed skaters have won gold in the women's team pursuit event at the PyeongChang Olympics.
(NHK)
Feb 22
Japan has some amazing prison food, which should be no surprise. Inmates are served healthy, nutritious meals of grilled fish, salads, rice and soup - which are actually healthier than most school lunches around the world! Would you like to try what prisoners eat? There's a prison in Hokkaido that serves authentic meals to the public and that is where I went -- Abashiri.
(ONLY in JAPAN)
Feb 22
Workers at the crippled Fukushima Daiichi nuclear power plant have finished installing a new roof covering for the No.3 reactor building.
(NHK)
Feb 22
The estimated number of foreign visitors for January rose 9 percent from a year earlier to 2,501,500, a record for the month, the Japan Tourism Agency said Wednesday.
(Japan Times)
Feb 22
A 62-year-old woman has been arrested on suspicion of animal abuse after keeping 23 cats in unsanitary conditions at her apartment in Kawasaki City, Kanagawa Prefecture.
(Japan Today)
Feb 22
Investigative sources revealed on Tuesday that a 25-year-old man who was shot and wounded by an officer in Miyakojima Ward over the weekend while wielding a knife was actually in possession of two knives, reports NHK
(tokyoreporter.com)
Feb 22
Japan tops the world as the country with the lowest rate of newborn mortality in 2016, followed by Iceland and Singapore, while Pakistan is the riskiest place to be born according to a new UNICEF report launched on Tuesday.
(Japan Today)
Feb 22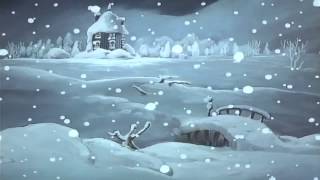 An uproar in Japan over the homeland of the "Moomin" storybook characters was elevated to a diplomatic matter on Wednesday, with the Japanese and Finnish foreign ministers assuring each other the issue has been well and truly resolved.
(Kyodo)
Feb 22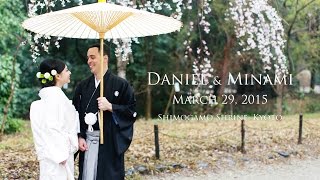 An increasing number of couples from overseas are having wedding ceremonies in Kyoto, western Japan, attracted by the ancient capital's reputation as symbolizing traditional Japanese culture.
(Jiji)
Feb 22
While President Donald Trump's decision to pull the U.S. from the Trans-Pacific Partnership initially put the deal on life support in January 2017, details released Wednesday revealed that the remaining 11 countries have managed to agree on terms close to the agreement's original form.
(Japan Times)
---