The ruling Liberal Democratic Party has decided to support the creation of a legal mechanism to allow only Emperor Akihito to abdicate, rather than legislation that would enable him and all future monarchs to relinquish the throne.
The decision, reached Monday during the LDP's fourth meeting on the matter, contradicts the view of the main opposition Democratic Party, which is seeking establishment of a permanent legal mechanism for abdication.
The LDP, its junior coalition partner, Komeito, and the Democratic Party will soon begin deliberations on the abdication of the 83-year-old Emperor Akihito, following his video message in August that signaled his desire to step down due to his advanced age.
Only senior or other select LDP members have attended the meetings on the issue. Some LDP members, including Shigeru Ishiba, a former LDP secretary-general, have criticized the decision-making process as overly exclusive as the party has not held any related meetings open to all of its lawmakers.
The LDP's decision is in line with the government's intention to enact one-off legislation to enable Emperor Akihito's abdication. Komeito was expected to make clear on Tuesday its preference for a one-time-only abdication mechanism.
Currently, only posthumous succession is effectively allowed as the 1947 Imperial House Law that sets out rules for Imperial affairs lacks a provision regarding abdication.
天皇陛下の退位について自民党は、特例法によって「一代限りの対応とすることが望ましい」とする見解をまとめました。 自民党・茂木政調会長:「現時点において、天皇の退位は今上陛下一代に限った対応とすることが望ましいと考えられる。
Feb 22
Japanese speed skaters have won gold in the women's team pursuit event at the PyeongChang Olympics.
(NHK)
Feb 22
Japan has some amazing prison food, which should be no surprise. Inmates are served healthy, nutritious meals of grilled fish, salads, rice and soup - which are actually healthier than most school lunches around the world! Would you like to try what prisoners eat? There's a prison in Hokkaido that serves authentic meals to the public and that is where I went -- Abashiri.
(ONLY in JAPAN)
Feb 22
Workers at the crippled Fukushima Daiichi nuclear power plant have finished installing a new roof covering for the No.3 reactor building.
(NHK)
Feb 22
The estimated number of foreign visitors for January rose 9 percent from a year earlier to 2,501,500, a record for the month, the Japan Tourism Agency said Wednesday.
(Japan Times)
Feb 22
A 62-year-old woman has been arrested on suspicion of animal abuse after keeping 23 cats in unsanitary conditions at her apartment in Kawasaki City, Kanagawa Prefecture.
(Japan Today)
Feb 22
Investigative sources revealed on Tuesday that a 25-year-old man who was shot and wounded by an officer in Miyakojima Ward over the weekend while wielding a knife was actually in possession of two knives, reports NHK
(tokyoreporter.com)
Feb 22
Japan tops the world as the country with the lowest rate of newborn mortality in 2016, followed by Iceland and Singapore, while Pakistan is the riskiest place to be born according to a new UNICEF report launched on Tuesday.
(Japan Today)
Feb 22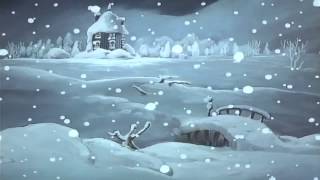 An uproar in Japan over the homeland of the "Moomin" storybook characters was elevated to a diplomatic matter on Wednesday, with the Japanese and Finnish foreign ministers assuring each other the issue has been well and truly resolved.
(Kyodo)
Feb 22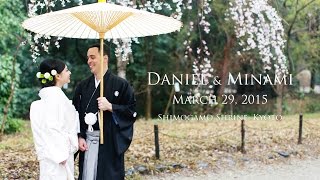 An increasing number of couples from overseas are having wedding ceremonies in Kyoto, western Japan, attracted by the ancient capital's reputation as symbolizing traditional Japanese culture.
(Jiji)
Feb 22
While President Donald Trump's decision to pull the U.S. from the Trans-Pacific Partnership initially put the deal on life support in January 2017, details released Wednesday revealed that the remaining 11 countries have managed to agree on terms close to the agreement's original form.
(Japan Times)
---