Japan's economy is cruising along, at least by its own recent standards, with real growth clocking in at 1 percent in 2016. It may have reached top speed.
Real gross domestic product expanded for a fourth consecutive quarter at the end of 2016, the best run in more than three years. A number of indicators are flashing green as global demand strengthens and last year's fiscal stimulus kicks in. Exports rose in December for the first time in more than a year, and in the fourth quarter industrial production gained the most in nearly three years.
"Japan is in the best position it's been in in four years," said Izumi Devalier, head of Japan economics at Bank of America Merrill Lynch, who expects a 1.5 percent expansion in real GDP this year--nearly twice the potential growth rate of 0.8 percent. Her forecast ranks the second-highest among those compiled by Bloomberg, behind JPMorgan's 1.6 percent. The median is for 1 percent growth.
The problem, though, is that near-term growth depends on external demand and fiscal stimulus, economists say, meaning the upside and growth horizon are limited. Japan also faces the risk that U.S. President Donald Trump's protectionist rhetoric is soon transformed into policy that disrupts global trade, while the effects of last year's stimulus are expected to fade by the second quarter of next year.
"Unless domestic private consumption picks up the economy is unlikely to gain traction," said Atsushi Takeda, an economist at Itochu Corp. in Tokyo.
A hit to exports would leave Japan's beleaguered consumers to pick up the slack, something they've shown little inclination to do since a sales-tax increase in early 2014. Wages are rising only slightly, even with the tightest labor market in decades.
Feb 22
Japanese speed skaters have won gold in the women's team pursuit event at the PyeongChang Olympics.
(NHK)
Feb 22
Japan has some amazing prison food, which should be no surprise. Inmates are served healthy, nutritious meals of grilled fish, salads, rice and soup - which are actually healthier than most school lunches around the world! Would you like to try what prisoners eat? There's a prison in Hokkaido that serves authentic meals to the public and that is where I went -- Abashiri.
(ONLY in JAPAN)
Feb 22
Workers at the crippled Fukushima Daiichi nuclear power plant have finished installing a new roof covering for the No.3 reactor building.
(NHK)
Feb 22
The estimated number of foreign visitors for January rose 9 percent from a year earlier to 2,501,500, a record for the month, the Japan Tourism Agency said Wednesday.
(Japan Times)
Feb 22
A 62-year-old woman has been arrested on suspicion of animal abuse after keeping 23 cats in unsanitary conditions at her apartment in Kawasaki City, Kanagawa Prefecture.
(Japan Today)
Feb 22
Investigative sources revealed on Tuesday that a 25-year-old man who was shot and wounded by an officer in Miyakojima Ward over the weekend while wielding a knife was actually in possession of two knives, reports NHK
(tokyoreporter.com)
Feb 22
Japan tops the world as the country with the lowest rate of newborn mortality in 2016, followed by Iceland and Singapore, while Pakistan is the riskiest place to be born according to a new UNICEF report launched on Tuesday.
(Japan Today)
Feb 22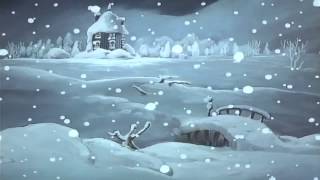 An uproar in Japan over the homeland of the "Moomin" storybook characters was elevated to a diplomatic matter on Wednesday, with the Japanese and Finnish foreign ministers assuring each other the issue has been well and truly resolved.
(Kyodo)
Feb 22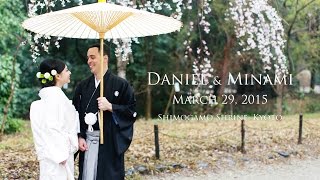 An increasing number of couples from overseas are having wedding ceremonies in Kyoto, western Japan, attracted by the ancient capital's reputation as symbolizing traditional Japanese culture.
(Jiji)
Feb 22
While President Donald Trump's decision to pull the U.S. from the Trans-Pacific Partnership initially put the deal on life support in January 2017, details released Wednesday revealed that the remaining 11 countries have managed to agree on terms close to the agreement's original form.
(Japan Times)
---